Pierre Hermé Ice Cream Pops up at Galeries Lafayette Haussmann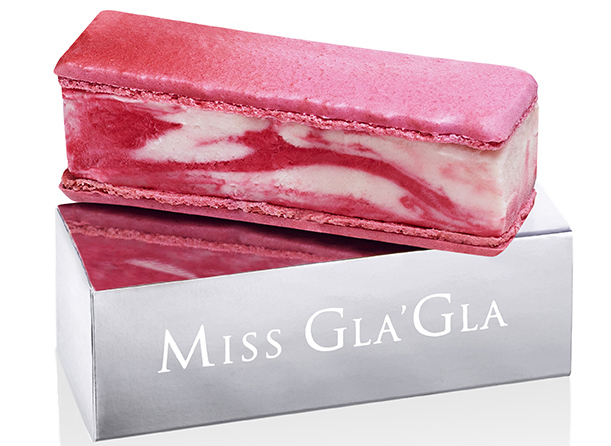 There's usually a line outside the boutiques of Pierre Hermé, the pâtissier dubbed the "Picasso of Pastry" by Vogue magazine. Hermé's celebrated macarons— in every color of the rainbow– showcase magnificent flavor combinations, like the best-selling "Ispahan" made with lychee, rose and raspberry. (If you're ever at a loss on what to order, try the unique "Les Jardins" series; each month there's a new, limited edition macaron. April's is Vanilla & Basil.)
To the great delight of Hermé fans, you can now indulge in the maestro's ice cream under the famous cupola at Galeries Lafayette Haussmann. To celebrate the department store's "Summer Break", the pop-up ice cream stand will be serving iced versions of the famous macarons until May 14. The perfect pick-me-up while shopping for your summer styles!
Try the "Constellation"—a tempting mélange of cardamom ice cream, strawberry sorbet, and orange coulis—or dig into a cup of Ispahan sorbet. Another enticing flavor? Macaron Infiniment Chocolat, which is made with Coeur de Guanaja chocolate ice cream, marzipan, and chocolate macarons.
The most decadent of all? The "Miss Gla'Gla"—like an ice-cream sandwich but made with macaron cookie. Price for this decadent little luxury: 6,9€.
Galeries Lafayette Haussmann, 40 Boulevard Haussmann, 75009 Paris. Opening hours: Coupole, Homme and Maison: Monday to Saturday from 9.30am to 8.00pm (Thursday evenings until 9.00pm). The legendary department store hosts frequent events and art exhibitions; check the official website for current promotions.
Photo credit : The "Miss Gla'Gla" ice cream sandwich, courtesy of Pierre Hermé
Leave a reply
Your email address will not be published. Required fields are marked *