The Grand Hôtel de Bordeaux & Chauffeur-Privé Buzz
For an exciting weekend, Bordeaux ticks all the boxes. Sun, sea (nearby) and sophistication.  Who doesn't want to tap into the secrets of fine wine? At Le Grand Hôtel the just-launched "Wine Concierge Service" is headed by chef sommelier, Jean-Michel Thomas. The gregarious grape-gripped Thomas has the golden key with access to the hotel's extensive cellars and top grand-cru wineries, read, Margaux, Petrus, Cheval Blanc, Lafite-Rothschild, Mouton Rothschild, Latour, St-Julien, St-Estephe, Pauillac, St. Emilion, Pessac Léognan, Sauternes etc.
Check into the luxurious Grand Hôtel, sniff the spirit of great writers, artists and composers who've spent time in the world's wine capital. Today the golden book includes the likes of Bob Dylan, Grace Jones, Seal, John Malkovich, Jean Dujardin, Barbara Hendricks, BUZZ.
The Grand owes its' chic n' hip elegance to Bordeaux businessman Michel Ohayon who, in 1999, bought both the 18th century listed façade and five adjacent buildings. Working with architect Michel Pétuaud-Létang and interior uber-designer Jacques Garcia, Ohayon's project was to breathe new life into the hôtel adding Les Bains de Lèa, the 1,000 square-meter Roman-style Nuxe Spa, with dark blue pool and panoramic Jacuzzi-terrace overlooking the rooftops of Bordeaux.  Ohayon says it's been a delicate transformation that never detracts from the rich and elegant history of his hotel.
The efficient multi-lingual staff will arrange, via the above mentioned Wine Concierge Service, visits to Bordeaux chateaux, just one, or all 5,000, by helicopter if you wish! They'll send you by motor-car to Arcachon Bay and Cap Ferret (one of France's chic-est and best kept secrets) for tastings at oyster farms, in Bordeaux the world really is your (fill in the missing word dear reader, about time you did a bit of work n'est pas?)
"L'Europe", the Grand Hotel's brasserie, serves grands crus wines by the glass, each month brings a theme, say, "Second Wines from Bordeaux Estates". "Cool wines for warm weather". Sommelier Thomas (ex-Gordon Ramsay etc) talks wine in polite English, even though he worked for shouty chef Ramsay, there's not an F-word in site.
Thomas collaborates closely with Pascal Nibaudeau, Grand Hôtel's Executive Chef, on wine pairings for "Diners d'Exception" in Le Pressoir d'Argent 1-Michelin star restaurant. "I have no signature dish, my concept is "terre et mer" often showcasing red wine. J'adore", he sighs. "But, attention", he warns. "Not everyone understands my cuisine!".
Check out the Pressoir d'Argent's Lobster Press, one of only five in the world: to visit the others go to Brussels, Berlin and Paris' Le Divellec.
How does it work? If you're squeamish dear, look away now!
Breton blue lobster arrives at your table alive, struggling, then it's back to the kitchen where among other things he's pan-fried. Next time you meet Lionel's naked, or dressed, as you order him to be, with veal sweetbreads, asparagus and morels, depending on the season. They give him a good send off back in the dining room where claws and coral are pressed, creating an aromatic and unctuously unforgettable sauce.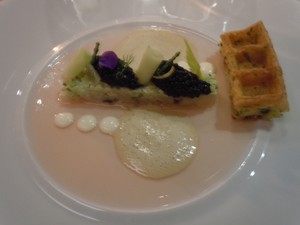 You need to know that talented and daring chef Nibaudeau (from La Rochelle) shocked "le tout Bordeaux", not with his merciless lobster press but, with his daring pairings. His flavoursome and original dishes have bold headings. King Crab is steamed with chlorophyl green peas, roasted sesame and matched with Clarandelle Blanc 2007. Local caviar and Aquitaine Oysters sit in a boat of sea-bass with "bloody mary" cucumber and celery. Thomas/Nibaudeau like Vin de Palmer Blanc 2007. With rosemary roasted blue lobster, caramelised onion, smoked paprika, parmiggiano and pimento there's Chateau Tayace-Plaisance 2008 Margaux. John Dory and Landes foie gras is cooked Rossini style with macaroni, black truffles, celery and Perigroudin jus. What better than Chateau Pichon Longueville Comtesse de Lalande 2003 Pauillac? And with Passion fruit soufflé, lychee sorbet? Chagteau Sigalas Rabaud 1976 Sauternes 1er Cru.
Combine your stay with a visit to the National Opera of Bordeaux. Local daily covered markets include: Les Capucins; the Rungis of Bordeaux. Marché des Quais de Chartrons for organic produce, oysters, breads etc. and, on Saturday, St.Michel an outdoor hip flea market. Look for rue Saint Catherine, the longest European pedestrian shopping area. Maybe a weekend isn't long enough!
Grand Hotel de Bordeaux & Spa,
Leading Hotels of the World,
120 rooms, 20 junior suites,
5 Prestige suites, 2 Executive Corner suites,
1 Royal Suite with private entrance and jacuzzi,
2-5 Place de la Comédie, Bordeaux
Menus Le Pressoir d'Argent from 90-160€ + A La Carte
T: 05 5730 4444
Take home:
Cheeses from Jean d'Alos
Canelés from Baillardran
Chocolates
Caviar d'Aquitaine
Fine wines from Max Bordeaux
Cognac
Meanwhile back in Paris: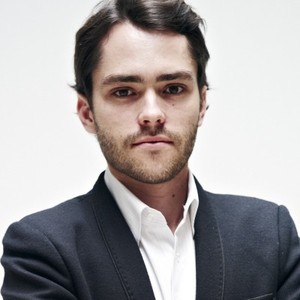 "There's always someone complaining how frustrating it is to find taxis in Paris, especially at 4 in the morning! Call certain companies and they give you such a hard time", says Yannick Hascoet, co-founder and CEO of Chauffeur-Privé. With this, and modern technology in mind, CP have set up a smartphone service, immediately dubbed "chic and practique" by Paris-Match.
How it works:
Sign up using the code JOESTR and note there's a reduction of 5€! The average price of a Paris taxi is 20€. Order the taxi in a few clicks, you'll be advised of the charge, you'll track the taxi on the smartphone, no money will change hands (unless you want to give Joe Le Taxi a tip) the fare will be taken from your account when you reach your destination, the invoice forwarded to your smartphone. C'est tout!
Free App available for:
iPhone
Android
Service is 24/7 – smart idea n'est pas?

Subscribe for
FREE

weekly newsletters.
BonjourParis has been a leading France travel and French lifestyle site since 1995.
Readers' Favorites: Top 100 Books, imports & more at our Amazon store
We update our daily selections, including the newest available with an Amazon.com pre-release discount of 30% or more. Find them by starting here at the back of the Travel section, then work backwards page by page in sections that interest you.
Current favorites, including bestselling Roger&Gallet unisex fragrance Extra Vieielle Jean-Marie Farina….please click on an image for details.
More in Bordeaux, France restaurants, Paris taxis
---
---