Falling in Love with Food at Marché des Enfants Rouges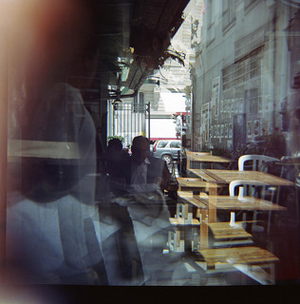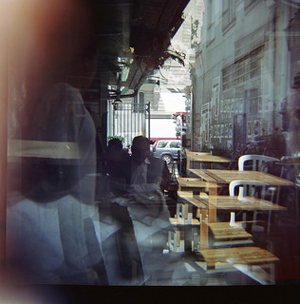 Located in the Marais district on rue de Bretagne, Marché des Enfants Rouges is widely considered to be the oldest food market in Paris, having been built in 1615.
It's easy to walk past it without noticing the somewhat hidden entrance, but once inside you'll find a treasure trove of delicacies. It is an excellent source for anything from fresh fruits and vegetables, to cheeses and butter, olive oils, freshly baked breads, and much more. It's not a large market, but what it lacks in scale, it more than makes up for in charm.
It is also a perfect spot to enjoy a lunch at one of the communal tables. There are many choices of all sorts of ethnic origin: Moroccan, Italian, French, Greek, Turkish… even Japanese. Or you can just gather an assortment of delicacies to enjoy with a bottle of wine.
Do yourself a favor and make a beeline for a crepe at Chez Alain. The filling is one of the most delicious I've ever had, and it's literally cooked with love. Where else would you find the "chef" dancing to lively music while cooking at his grill.  "The sun is out, there's music, there are beautiful girls everywhere — That's happiness," says Alain.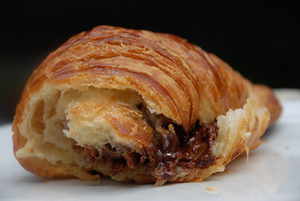 Be sure to also try his breads and pain au chocolate, which is made with delicious dark chocolate and a certain citrusy note that gives it a special kick, a notch above the rest. Alain's eccentric, charming personality translates to the food and makes the experience memorable. It's hard not to fall in love.
Many call him an "artist" and watching him work, it's easy to see why.
39 rue de Bretagne, 75003.
The market is closed on Mondays. Check schedule for openings.
photo 1 by Raphaël Labbé [CC BY-SA 2.0], via Flickr
photo 2 by Kristen Taylor [CC BY 2.0], via Flickr
Leave a reply
Your email address will not be published. Required fields are marked *
Comments