"People who love to eat are always the best people," said Julia Child, the American chef who mainstreamed French cuisine. Via this theory, we may deduce that Parisians are some of the best people.
On a visit to Paris, the most important thing is not going up in the Eiffel Tower (that doesn't even crack the top ten, truth be told). The most important thing is eating delectable French food in the City of Light.
An American expat living in Paris, John Paul Fortney, provided contributions for this piece, as he knows the Parisian food scene inside and out. Fortney is the founder of Culinary Tours of Paris, which offers culinary tours of different neighborhoods, as well as a popular French Countryside Tour. (Learn more about the tours here.)
In no particular order, here are ten restaurants which aren't to be missed on a visit to Paris. And I hope Julia Child would approve.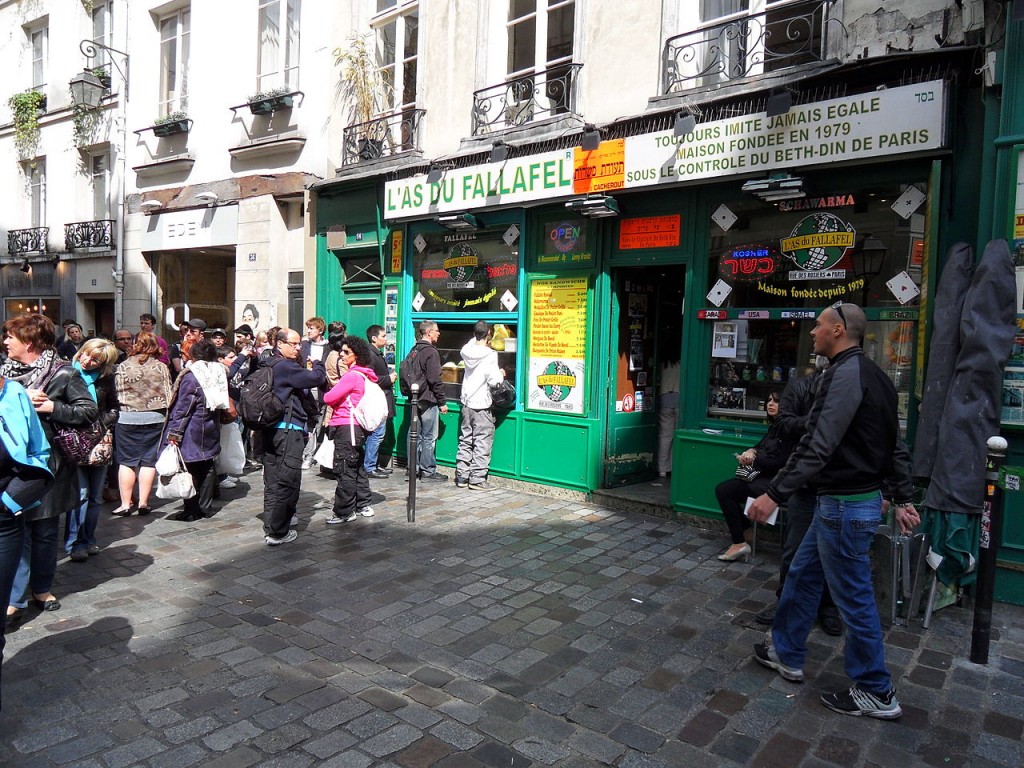 L'As du Fallafel. This falafel joint is famously a favorite of Lenny Kravitz. Their most popular foods, Shawarma and Falafel sandwiches, can be bought for under a tenner (at 8.50€ and 6€, respectively), by queuing up in the long line out front.
32-34 Rue des Rosiers, 75004; Tel: 01-48-87-63-60
Au Dernier Métro. An understated Parisian cafe in the 15th, "Dernier" is a local spot for nearby residents. Here you'll find regulars as well as boisterous tourists. The charcuterie plates are in high demand, and the staff is what makes this place a fan-favorite.
70 Boulevard de Grenelle, 75015; Tel: 01-45-75-01-23
Chez Gladines. This Basque-style restaurant is so popular that they had to open a second location to meet the demand of the dining public. However, the original location (listed below) is the one to visit. It's where those famous enormous salad bowls all began. The wait can be as long as three hours on a crowded weekend night, and they do not accept reservations. But the restaurant is always worth the wait, and nearby bars provide ways to pass the time.
30 Rue des cinq Diamants, 75013; Tel: 01-45-80-70-10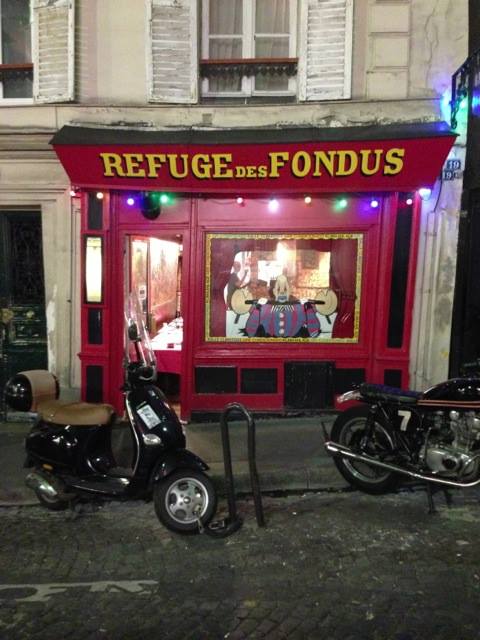 Refuge des Fondues. My cousin told me about this Montmartre find after he'd studied abroad in Paris. It was a favorite dining spot among his American friends. The ears don't lie: you'll typically hear many non-French speakers in this restaurant (often of the Anglo variety). Yet, don't let that deter you. This fondue restaurant is full of joie de vivre, from the baby bottles full of wine to the hot, gooey fondue, and the servers who help you hop over the table to sit on the cozy benches.
17 Rue des Trois Frères, 75018; Tel: 01-42-55-22-65
Pho Thai. A trip to Paris' Chinatown in the 13th is a must. This charming Vietnamese restaurant on Rue Philibert Lucot is always packed, with a line waiting out the door. It caters to customers from all over the world (the owners speak English, Vietnamese, French, and Mandarin Chinese) and those of dietary restrictions (they even serve vegetarian pho). Pho Thai is a fan favorite not only for the delicious food, but also the friendliness and hospitality of the delightful couple who run the restaurant.
13 Rue Philibert Lucot, 75013; Tel: 01-45-85-97-36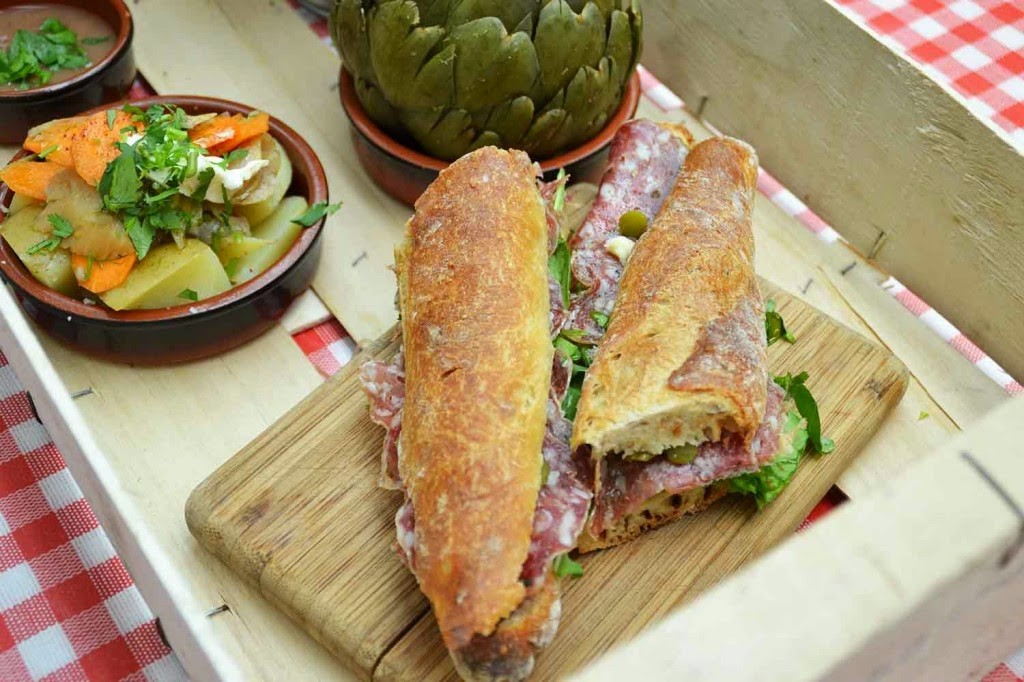 La Pointe du Grouin. At this restaurant situated next to Chez Casimir, one can get a full lunch with exemplary ingredients for under 10 Euros. It is loud and they love their 90's grunge rock, but as long as that doesn't bother you, then look no further for a great deal.
8 Rue de Belzunce, 75010; No telephone
L'Annexe Montmartre. Conveniently located a few doors down from Refuge des Fondues, this restaurant has it all: friendly and passionate staff, exceptional products, and some of the most reasonably priced organic, natural, and biodynamic wine you'll scout in Paris. How many restaurants in Paris can boast bottles of exceptional wine for 19 Euros?
13 Rue des Trois Frères, 75018; Tel: 01-46-06-12-48 
A Noste. A restaurant with three different concepts (and apparently a fourth on the way): a food truck serving Basque taloa at lunchtime, a restaurant serving pintxos (Basque tapas) at lunch and dinner, and a gastronomic restaurant upstairs, where for 60 Euros per person (before wine), one can eat an incredible meal prepared by Julien Duboué, who competed on the French show Top Chef in 2014. This place deserves all of the attention they get!
6 bis Rue du 4 Septembre, 75002; Tel: 01-47-03-91-91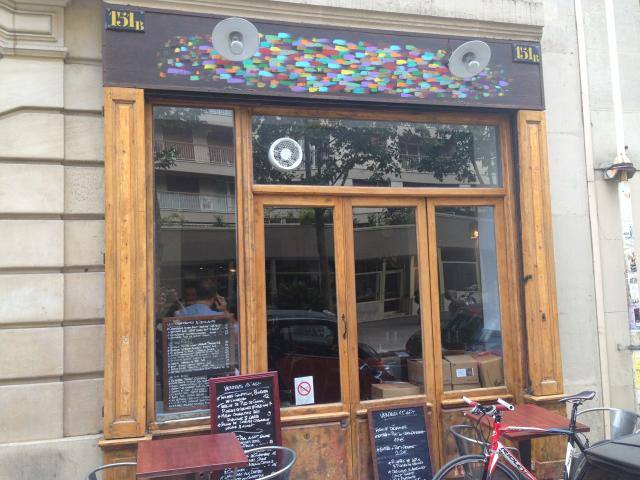 Esquisse. A former cook at the Ritz is now in the kitchen on the back side of Montmartre, where one can eat a starter, main course, and dessert at lunch time for 22 Euros. Pair that with their exceptional wines, and you might have one of the better deals in all of Paris. Opened in 2014, it is only a matter of time before this place gets the press that it deserves.
151 Bis Rue Marcadet, 75018; Tel: 01-53-41-63-04
Angelina. This posh Rue du Rivoli institution is Louvre-adjacent, and the restaurant itself is not a cheap outing. However, a trip to the restaurant's dessert counter located to the right of the entrance won't break the bank. There they serve treats like hot chocolate and macaroons of varying flavors.Grab a chocolat chaud and some macaroons, then cross the street for a stroll through the Tuileries Gardens.
226 Rue de Rivoli, 75001; Tel: 01-42-60-82-00