Vétra: The Cool Workwear That's Made in France
Sponsored Content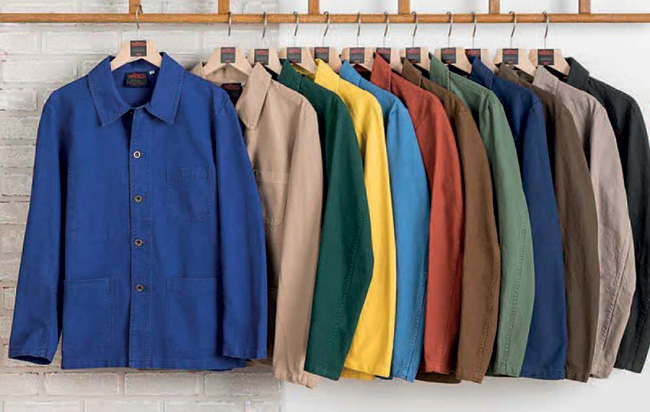 France has long been a world fashion capital and in recent years, the "Made in France" trend has really taken off. Shoppers are looking to buy authentic French products that demonstrate the savoir-faire and quality craftsmanship for which France is known. One such stand-out brand is Vétra, first founded in 1927 on the Ile Saint Louis in Paris by Edouard Beerens at just 26 years old. The name itself comes from the abbreviation of "VETements de TRAvail" – in English, this would translate to WW, for "workwear." Think overalls, jumpsuits, and moleskins.
Vétra is an iconic, family-owned company that champions heritage and sustainability.
Today the brand isn't just celebrated in France. With iconic products exported internationally for the last three decades, Vétra is today sold in more than 20 countries, especially the USA and Japan, where it can be found in select shops such as Beams, United Arrows, Bishop, and Huckberry. This French workwear is 100% made in France, distinguished from its competitors by its quality and heritage. New generations fall for Vétra's collections because the garments have a real story, functionality, and are made to last. The slogan? Vétra: the garment that fits. These everyday clothes, reinterpreted today with a more up-to-date style and fit, appeal to both men and women.
One of the most famous products? The French moleskin, made with Normandy linen, which has been offered since 1927. Historically the colors were blue and black, and Vétra was the first brand to offer a wide range of colors. Equally as beloved: la veste de travail (work jacket), overalls, Dungaree wash Twill, and corduroys.
For more information visit https://www.vetra.fr/en/
Lead photo credit : (c) Vétra
More in Made in France, Parisian Fashion, Sustainable Fashion in Paris, Vetra Fashion
---
---