Paris Events Calendar May 2012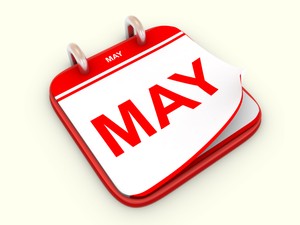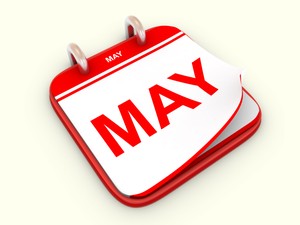 ASSORTED PARIS EVENTS for MAY

Through May 13th Sundays are for horse racing in Paris!
Grand Marché d'Art Contemporain
26 – 1 May Artist 500+ artists will have their work on display ranging from painting, sculpting, ceramics and more.
Soirée Classique at the Le Châtelet (Grand Foyer)
3 Soirée Classique, Christian Chamorel, Sophie Moser and Katja Huhn
5 Soirée Lyrique, Luciana Serra
3 -5 Spain comes alive with three days of Flamenco music and ambiance descend upon the Grande Halle of La Villette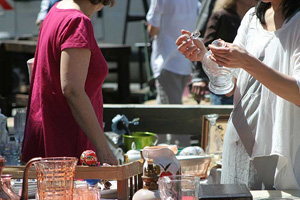 Salon d'Antiquites Brocante
4 – 13 Head to the Place de Bastille to peruse over 400 exhibitors selling antiques.
Endless Night Paris Vampire Ball
4, 5 This is one party you most likely will never forget…if you can get a ticket!
5 An equestrian spectacle unrivaled in original choreography!
11 – 20 In association with Pierre Cardin, Joel Garcia presents an exhibition of Russian artist, Paul Chmaroff, at the Espace Pierre Cardin.
May 12th – September 1st Five years of preparation to bring this exhibition to Paris is worth the trip to the Porte de Versailles!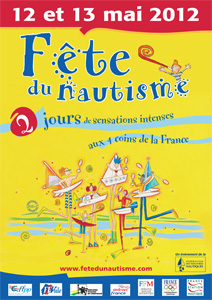 Fête du Nautisme
12, 13 All things nautical come to Paris for the annual boat show!
13 Musée Jacquemardt André hosts a fun-filled day for children at the museum with everything from music to children building pyramids to echo the current exhitibition, Twighlight of the Pharaohs.
19 The museums of Paris come alive to enjoy for one long night of adventure!
Gras Savoye Grand Steeple Chase
20 One of the toughest courses to cover in seven minutes!
Festival à Jazz St-Germain-des-Prés
May 20th through June 3rd St Germain comes alive with great jazz in the 12th year of this festival!
May 22nd through June 10th The best in tennis come to Paris to play for the title!
26 – June 3rd St. Sulpice becomes a haven for those seeking more antiques with another terrific brocante by Joel Garcia.
31 – June 4th This year marks the 12th year of this fantastic congregation of brilliant Parisian designers coming together under one roof.
Through June 2nd Enjoy this exposition of Claude Lévi-Straus covering his 30-year span of expeditions to Brasil through photography.
How to Become Parisian in One Hour?
Through June 17th This one-man comedy show (in English) has become a hit in Paris with over 100,000 people enjoying the show!
MUSEUM EXHIBITIONS (ART, FILM, PHOTOGRAPHY & MORE)
Archaeological Crypt of Notre Dame – Crypte Archéologique du Parvis Notre Dame
Permanent collection on view
Tranches de Carré sur Tranches de Cercles, through May 3rd
Géographies Nomades, opens May 25th through July 13th
Michels François, Le Trait Commun, opens May 25th through July 20th
Branly Museum on Quai Branly—Musée du Quai Branly
The Invention of the Savage, through June 30th
Patagonia, through May 13th
La Pluie, through May 13th
Bourdelle Museum—Musée Bourdelle
Permanent collection on view
Carnavalet Museum—Musée Carnavalet
Eugène Atget, Paris, through July 29th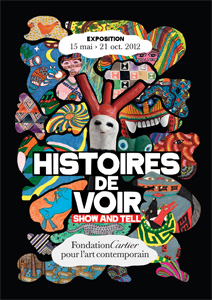 Cartier Foundation Gallery—Fondation Cartier
Show and Tell, opens May 15th through October 21st
Children's Interactive Art Museum—Musée en Herbe
Victor Vasarely, through December 31st
Tim Burton, The Exposition, through August 5th
City of Science & Industry Museum & Children's Museum—Cité des Sciences et de l'Industrie
Océan, Climat et Nous, through June 30th
Gaulois, un Expo Renversante, through September 12th
La Science dans ma Vie, through September 16th
Ombres et Lumière, through June 2013
Costume & Theater Set Design Museum—Centre National du Costume de Scène
L'Envers du Décor, through May 20th
Christian Lacroix, La Source et le Ballet de l'Opera Garnier, opens June 16th through December 31st
Decorative Arts Museum—Musée des Arts Décoratifs
Un Peu de Terre sur la Peau, through August 19th
Ricard, Depuis 1932, through August 26th
Louis Vuitton – Marc Jacobs, through September 16th
Les Histoires de Babar, through September 2nd
Trompe-l'oeil. Imitations, through November 15th
Hussein Chalayan, Récits du Mode, through December 11th
Signé Dalì, La Collection Sabater, through May 10th
European House of Photography—La Maison Européenne de la Photographie (AKA "MEP")
Dominique Auerbacher, Scratches, through June 17th
Guido Albi Marini, through June 17th
Là-bas, Vidéos de Neuf Artistes Israéliens, through June 17th
Fondation Henri Cartier-Bresson
Yutaka Takanashi, opens May 10th through July 29th
Giverny Impressionism Museum  (by Monet's gardens) — Giverny Impressionists Museum
Maurice Denis, The Eternal Spring, through July 15th
Monet in Close Up, Photographs by Bernard Plossu, opens June 8th through October 31st
From Delacroix to Signac: Drawings from the Dyke Collection, opens July 27th through October 31st
Grand Palace Museum, Palace of Discovery—Grand Palais/Palais de la Découverte
Grand Palace National Gallery—Galerie Nationales du Grand Palais
Monumenta, Daniel Buren, opens May 10th through June 21st
Helmut Newton, through June 17th
Beauté Animale, through July 16th
Holocaust Memorial Museum—Mémorial de la Shoah
The Eichmann Trial, through September 28th
Jacquemart-André Museum–Musée Jacquemart André
Eva Besnyo, 1910-2003, opens May 22nd through September 23rd
Laurent Grasson, Uraniborg, opens May 22nd through September 23rd
Rosa Barba, Vu de la Porte du Fond, opens May 22nd through September 23rd
Jewish Art & History Museum—Musée d'Art et d'Histoire du Judaïsme
Les Juifs dans l'Orientalisme, through July 8th
Juifs d'Algerie, opens September 28th through January 27th 2013
Legion of Honor Museum—Musée National de la Légion d'Honneur
La Berline de Napoléon, through July 8th
Les Invalides, Musée de l'Armée
Algérie 1830-1962 avec Jacques Ferrandez, opens May 16th through July 29th
l'Echo du Dome, through August 30th
Louvre Museum  — Musée du Louvre
Jean Philippe Toussaint, through June 11th
Arles, Record of the Rhone, through June 15th
The Belles Heures of Jean de France, through June 25th
Saint Anne, Leonardo de Vinci's Ultimate Masterpiece, through June 25th
Luxembourg Garden Museum—Musée du Luxembourg
Cima Maître de la Renaissance Vénitienne, through July 15th
Maillol Museum; Dina Vierny Foundation—Musée Maillol
Artemisia, through July 15th
Seraphine de Senlis, through July 15th
Closed for renovations through September 2012
Maison de la Culture du Japon à Paris
Modern Art Museum of Paris—Musée d'Art Moderne de la Ville de Paris
Resisting the Present, Mexico 2000/2012, through July 8th
Eko Nugroho, Témoin Hybride, through June 10th
Présentation du Legs Isabella Pakszwer-de-Chirico, through July 1st
Mona Bismarck Foundation  & American Cultural Center/Gallery
Permanent collection on view
Montparnasse Museum—Le Musée du Montparnasse
Maxim Kantor, Vulcanus, through May 6th
Jean-Gabrile Domergue, opens June 6th through September 2012
SHO1 – 41 Maîtres Calligraphes, through May 14th
Rochers de Lettrés, through June 25th
Debussy, Music and the Arts, through June 11th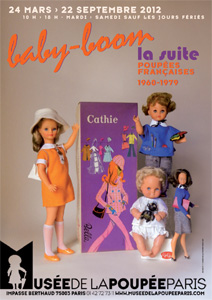 Musée de la Poupée
Baby Boom: La Suite 1960-1979, through September 22nd
Natural History Museum — Muséum National d'Histoire Naturelle
Au Fil des Araigneées, through July 2nd
La Véritable Histoire de Zarafa, through June 18th
L'Oiseau au Couer, through June 17th
Permanent collection on display
Akseli Gallen-Kallela, through May 6th
The World of Claude Debussy, through May 22nd
Debussy, Music and the Arts, through June 11th
Degas and the Nude, through July 1st
La Triennale, Intense Proximity, through August 26th
Petit Palais Fine Arts Museum of Paris—Musée des Beaux-Arts de la Ville de Paris
José María Sert, le Titan à l'Oeuvre, through August 5th
Portraits Flamands et Hollandais, through July 15th
Pinacothèque Art Museum of Paris — Pinacothèque
Modigliani, Soutine et l'Aventure de Montparnasse, through September 9th
Pompidou Modern Art Museum—Centre Georges Pompidou
Matisse Paires et Séries, through June 18th
Art Spiegelman, through May 21st
Red House Foundation (Albert de Galbert Foundation)— La Maison Rouge
Rodin, Flesh and Marble, opens June 8th through March 3rd 2013
Romantic-Writers Museum—Musée de la Vie Romantique
La Nouvelle Athènes, permanent exhibition
Theâtres Romantiques à Paris, through July 15th
Jardins Romantiques Français (1170-1840), through July 17th
Skilled Arts & Crafts Museum — Musée des Arts et Métiers
Radio: Ouvrez Grands vos Oreilles, through September 2nd
Versailles Palace— Château de Versailles
Les Guerres de Napoléon, through May 13th
Charles Nicolas Dodin, opens May 15th through September 9th
Vasconselos Versailles, opens June 19th through September 30th
Roulez Carrosses, through November 2013
Zadkine (sculpture) Museum & Garden—Musée Zadkine
Closed through May 2012 for maintenance
POPULAR MUSIC VENUES (POP, ROCK, R&B, JAZZ)
22 Sexion d'Assaut
2   Rufus Wainwright
4   Ryan Adams
9   Morten Harket
10   The Dubliners
11   Yelawolf
12   Kitoslev
14   Gossip
15   Beat Assailant
21   Charlotte Gainsburg
22   Juan de Marcos
23   Esperanza Spalding
24   Archimede
29   C2C
30   Revolver
31   HK & The Saltimbanks
Olympia Concert Hall— L'Olympia
1   Stephane Guillon
7   Youssoupha
11   Imelda May
12   Thomas Boissy
14   Mickael Miro
15   James Taylor
16   Garbage
17   Soldat Louis
19   Fernando Mendes
21   Les Tistics
22   Christophe Willem
23   Dione Warwick
25   Norah Jones
26, 27   Frank Michael
28   Carimi
29   Elvis Costello
30   Gerald de Palmas
31   Orelsan
Le Palais des Congrès de Paris
12   Ourra
19   Les 5 Ans de Nolif
12   Metallica
7   Daddy Yankee
9   Coeur de Pirate
12   M Pokora
14   LMFAO
15   Magic System
16   Reggae Splash Tour
21   Michel Telo
23, 24   Justice
26   Brigitte
29   Soundgarden
JAZZ CLUBS & CONCERT VENUES
AUTHORS, BOOK-SIGNINGS & LITERARY EVENTS
2   Evenings with an Author: Alan Cowell
9   Evenings with an Author: Judith Rock
16   Evenings with an Author: Alice Kaplan
22   Evenings with an Author: David Herlihy
29   Evenings with an Author: Laura Zuckerman
1   Vignettes and Postcards
3   5X15 in French
7   Deborah Levy
3   Franco La Cecla, Against Architecture
10   Corinne Alexandre-Garner, Georges Hoffman, Marc Parent and Frédéric Jacques Temple discuss the life and work of Lawrence  Durrell
10   Mary McAuliffe signs, Clash of Crowns
31   Anne Korkeakivi signs, An Unexpected Guest
OPERA and BALLET
Opéra Garnier [Palais Garnier]
L'Histoire de Manon, through May 13th
Tokyo Ballet, opens May 18th through May 22nd
Troisième Symphonie de Gustav Mahler, through May 12th
Cavalleria Rustaicana/Pagliacci, through May 11th
Le Barbier de Séville, opens May 24th through July 2nd
Roméo et Juliette, opens May 7th through May 20th
Pop'pea, opens May 29th through June 7th
Alvin Ailey American Dance Theater, coming June 25th through July 21st
Peer Gynt, ballet, opens May 12th through June 14th
brocante photo by MadEmoiselle Sugar (Own work) [CC-BY-SA-2.0-fr], via Flickr
image courtesy of Fete du Nautisme
image courtesy of Fondation Cartier
image courtesy of Musée de la Poupée
Leave a reply
Your email address will not be published. Required fields are marked *