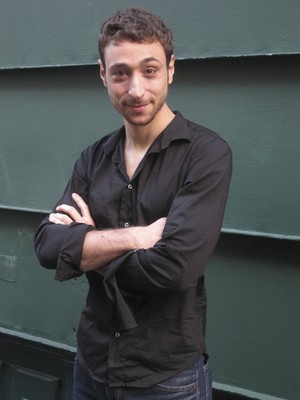 THE cosmopolitan city of lights, swirling with romance, historic monuments and delicious cheeses – living in Paris is a fantasy for many, and a dream come true for some. But, what next? American comedian Sebastian Marx, is shining a light on what happens after the happily-ever-after, in his hilarious English stand-up comedy show, 'A New Yorker in Paris'. Living 'la vie Parisienne' for the past nine years, Marx has a wealth of off-the-wall expat experiences to draw on during his hour-long show at the SOGymnase theatre every Friday night. Armed with a wicked sense of humour and a thick New York twang, Marx offers a hysterical, sometimes tongue-in-cheek, but always truthful, account of what it's like to be a foreigner in the French capital. Definitely not a how-to guide on becoming Parisian, Marx's show simply relishes in the ridiculousness of it all. "They (Parisians) are Latins, stuck in Anglo-Saxon weather," says Marx. "In February, they fill the terraces pretending they are in Italy, but they're surrounded by shitty weather. "They huddle there under huge portable heaters – which are totally economically and environmentally unfriendly – shaking, while smoking, saying 'No, we're going to be Latin in this totally impractical weather!'" "And this I think is a real Parisian trait and and something that can really be applied to most things here." Up four flights of stairs to a dark loft-like space, the venue is the kind of place you only find by knowing a guy, who knows a guy — giving it an authentic off-the-beaten-track feel. Underneath a web of wooden beams, Marx's animated but controlled on-stage presence keeps those in the intimate 60-seater theatre in ruptures. Mostly drawing on the absurd, Marx rolls his eyes at the over-the-top street-catwalk of Parisians, sexy metro voiceovers and the many styles of barrier-jumping fare-evaders. He even argues the use of the dry French baguette as an important clue at any crime scene. Marx playfully picks on a parade of nationalities in the crowd, with an obvious talent for taking everyday observations to ludicrous levels. Although the inevitable stereotypes of the French/American culture divide do feature, his anecdotes are still throughly laughable, even for the French. "Parisians kill me," Marx laughs, "It's ironic, in my show, they are usually the first to laugh at themselves. But in their real, daily life, they are less forgiving." A Jewish New York standup, born to Argentinean parents, Marx jokes his move to Paris was to escape his overly-attached Jewish mother. After spending some time in Toulouse, Marx moved to Paris five years ago, and has endured the all-too-familar challenges of finding his feet in a new culture. "Paris is one of the most fantasized about cities in the world," he says, "There have been tonnes of films on it, and writers, all the way back to Hemingway, writing on it — it's there, in our collective consciousness, this fantasy of living abroad in Paris. "But once this starts to fade, and you get used to the taste of camembert cheese, you realise, you need to find a job, pay rent – it's tough." Performing in an all-English show – no small feat in the Paris comedy scene – Marx's American style standup is accessible to both locals and internationals alike. "It's a personal and universal of what it's like being an expat in Paris," he says, "It's personal for people because a lot of expats can see themselves in the situations I'm describing, and universal, because anyone, tourists, from across the world are in on it (the joke) too." Marx's show is followed by 'The New York Comedy Night' at 9.30pm every Friday, with a showcase of standup comedians from across the globe performing in English. 'A New Yorker in Paris'Every Friday 8pm38 Boulevard de Bonne Nouvelle10emeInfo/reservations: 06 62 68 45 93
So Gymnase
Tickets 10€
SUBSCRIBE
ALREADY SUBSCRIBED?
BECOME A BONJOUR PARIS MEMBER

Gain full access to our collection of over 5,000 articles and bring the City of Light into your life. Just 60 USD per year.

Find out why you should become a member here.

Sign in

Fill in your credentials below.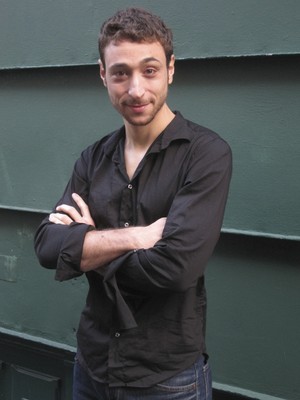 THE cosmopolitan city of lights, swirling with romance, historic monuments and delicious cheeses – living in Paris is a fantasy for many, and a dream come true for some.
But, what next?
American comedian Sebastian Marx, is shining a light on what happens after the happily-ever-after, in his hilarious English stand-up comedy show, 'A New Yorker in Paris'.
Living 'la vie Parisienne' for the past nine years, Marx has a wealth of off-the-wall expat experiences to draw on during his hour-long show at the SOGymnase theatre every Friday night.
Armed with a wicked sense of humour and a thick New York twang, Marx offers a hysterical, sometimes tongue-in-cheek, but always truthful, account of what it's like to be a foreigner in the French capital.
Definitely not a how-to guide on becoming Parisian, Marx's show simply relishes in the ridiculousness of it all.
"They (Parisians) are Latins, stuck in Anglo-Saxon weather," says Marx.
"In February, they fill the terraces pretending they are in Italy, but they're surrounded by shitty weather.
"They huddle there under huge portable heaters – which are totally economically and environmentally unfriendly – shaking, while smoking, saying 'No, we're going to be Latin in this totally impractical weather!'"
"And this I think is a real Parisian trait and and something that can really be applied to most things here."
Up four flights of stairs to a dark loft-like space, the venue is the kind of place you only find by knowing a guy, who knows a guy — giving it an authentic off-the-beaten-track feel.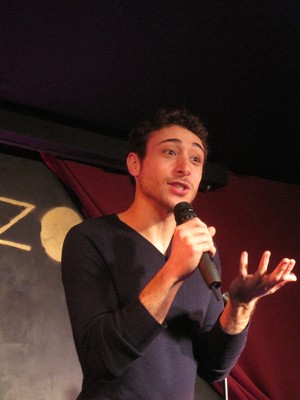 Underneath a web of wooden beams, Marx's animated but controlled on-stage presence keeps those in the intimate 60-seater theatre in ruptures.
Mostly drawing on the absurd, Marx rolls his eyes at the over-the-top street-catwalk of Parisians, sexy metro voiceovers and the many styles of barrier-jumping fare-evaders.
He even argues the use of the dry French baguette as an important clue at any crime scene.
Marx playfully picks on a parade of nationalities in the crowd, with an obvious talent for taking everyday observations to ludicrous levels.
Although the inevitable stereotypes of the French/American culture divide do feature, his anecdotes are still throughly laughable, even for the French.
"Parisians kill me," Marx laughs, "It's ironic, in my show, they are usually the first to laugh at themselves. But in their real, daily life, they are less forgiving."
A Jewish New York standup, born to Argentinean parents, Marx jokes his move to Paris was to escape his overly-attached Jewish mother.
After spending some time in Toulouse, Marx moved to Paris five years ago, and has endured the all-too-familar challenges of finding his feet in a new culture.
"Paris is one of the most fantasized about cities in the world," he says, "There have been tonnes of films on it, and writers, all the way back to Hemingway, writing on it — it's there, in our collective consciousness, this fantasy of living abroad in Paris.
"But once this starts to fade, and you get used to the taste of camembert cheese, you realise, you need to find a job, pay rent – it's tough."
Performing in an all-English show – no small feat in the Paris comedy scene – Marx's American style standup is accessible to both locals and internationals alike.
"It's a personal and universal [account] of what it's like being an expat in Paris," he says, "It's personal for people because a lot of expats can see themselves in the situations I'm describing, and universal, because anyone, tourists, from across the world are in on it (the joke) too."
Marx's show is followed by 'The New York Comedy Night' at 9.30pm every Friday, with a showcase of standup comedians from across the globe performing in English.
'A New Yorker in Paris'
Every Friday 8pm
38 Boulevard de Bonne Nouvelle
10eme
Info/reservations: 06 62 68 45 93
So Gymnase
Tickets 10€
More in comedy show, New Yorker in Paris, Sebastian Marx
---
---