Lore Krüger: A Photographer in Exile at the Musée d'Art et d'Histoire du Judaïsme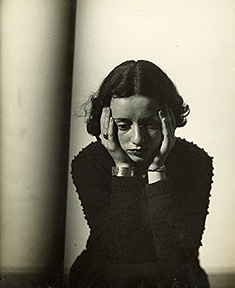 Event Details
Start: 29th Mar 2016 23:00
End: 17th Jul 2016 22:59
Venue
Musée d'art et d'histoire du Judaïsme, Paris, 750031
Event Description
The Musée d'Art et d'Histoire du Judaïsme presents the exhibition, Lore Krüger: A Photographer in Exile, 1934-1944. Lore Krüger's works are heavily influenced by the turbulent times she lived through; born in Magdeburg in 1914, Krüger was just 19 years old when Hilter came to power. In exile Krüger photographed London, Barcelona and Palma, Majorca and arrived in Paris in 1935 to study under Florence Henri. Krüger was later interned in the camp at Gurs, and later fled to New York, Finally returning to Berlin in 1946.
Her photographic works, inspired by the aesthetics of the Bauhaus and Neues Sehen (New Vision) would have remained unseen, had it not been for the two researchers, Cornelia Bästlein and Irja Krätke from Berlin, who discovered them at her home in 2008 in a suitcase. This is a fantastic opportunity to view the significant works of Krüger, one of the greatest photographers of the interwar period.
A children's 8-12 workshop will be held on Friday 8th July, at 14.00. A guided tour will be held on Sunday 17th July on the closing day at 11.00 am. For more information, opening times or to purchase tickets for the last days of the exhibition, please take a look here.
Image Credit: Florence Henri, Portrait de Lore Krüger, Paris, 1937 © Galleria Martini & Ronchetti & © Musée d'art et d'histoire du Judaïsme
Event Categories: Art