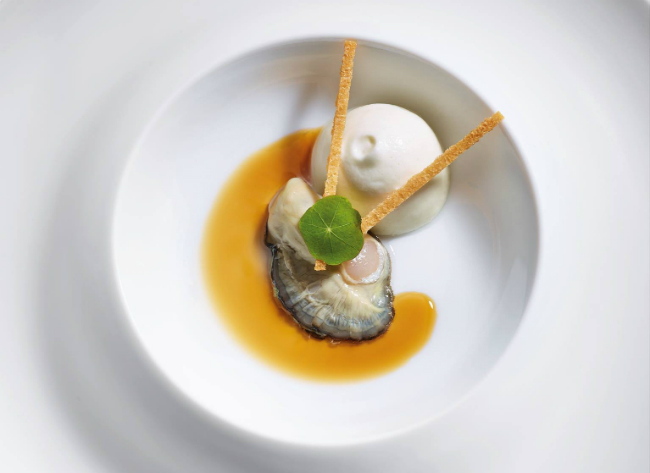 In the 18th century, Thomas Jefferson, American ambassador to France, reportedly remarked, "Every man has two countries: his own and France." This long-lasting appeal has partly to do with the French art of living, the highest standards in terms of quality and taste, the products of France's various regions, and the savoir-faire of growers and craftspeople– all of which together makes France an outstanding gastronomic nation!
For the 5th edition of the Fête de la Gastronomy 2015, France's number one festival devoted to food, Cook & Com President Sonia Dupuis and her team will showcase the French shellfish and fishing industry over three ocean-inspired days.
Enjoy Pacific oyster tastings from different regions of France on Friday and Saturday, and many culinary events hooked around fish and abalone cooked by top chefs including:
Julien BINZ, Relais de la Poste, Wantzenau; Fabien BERTEAU, pastry-chef Pur'- Restaurant Hotel Park Hyatt Paris Vendome; Eric COISEL, Prunier, Victor Hugo; Chef Damien, Damien DUQUESNE, 750g; Irvin DURAND, The Beloved; Beatrice FABIGNON, Caribbean Gastronomy; Udeo IMEMURA, Chez Julien; Clément LEROY Etoile-Sur-Mer – Guy Savoy; Julien MARSAULT, Le Château de Sable, Porspoder, Brittany; François PASTEAU, L'Epi Dupin; Sébastien Petit, Le Relais Gourmand, Orvilliers; Stéphane PITRE, Restaurant Louis; Joel Prod'homme, Mollard; Jean François ROUQUETTE, Restaurant Pur'- Park Hyatt Paris Vendome Hotel; Christophe SCHMITT, restaurant Le Fouquet's – Lucien Barrière, Paris; Julia SEDEFJIAN, Les Fables de la Fontaine, Paris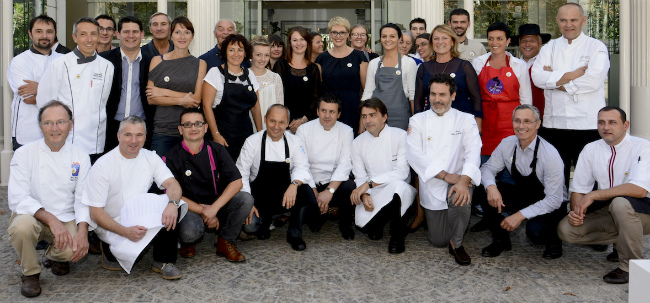 There will also be an opportunity to buy products like oysters, mussels, abalone, sea-salt, Caribbean treats, juices, ciders and wines.
Learn how to cook fish in all its forms through numerous culinary workshops both in the pan, à la plancha, or– for the impatient– the microwave! The workshops will be an opportunity to learn how best to prepare and cook your catch.
Fun and creative recipes will be specifically developed for young fishermen thanks to the presence of chefs like Charles Soussin who will be heading a workshop dedicated to children. Head to the stand called "France Filière Pêche."
On Saturday at 6pm, platters of mussels covered with fragrant pine needles will be carried out onto the square and enjoyed by all. "This highly convivial moment will perfectly reflect the essence of Le Fête de la Gastronomie: sharing," says Sonia Dupuis
The Festival is an event supported by the Ministry of Economy, Industry and Digital in partnership with the Ministry of Agriculture, Agri-Food and Forestry.
Where:
The action takes place in a big pavilion on Square Raul Dautry, opposite Gare Montparnasse in the 15th arrondissement. Friday, Saturday and Sunday, September 25-27, 2015.
Parvis Montparnasse, 10 am- 8 pm.For more information, visit: http://cookandcom.fr
Still hungry? Head off to Gary Dorr's: http://www.lebarahuitres.com/fr/index.php