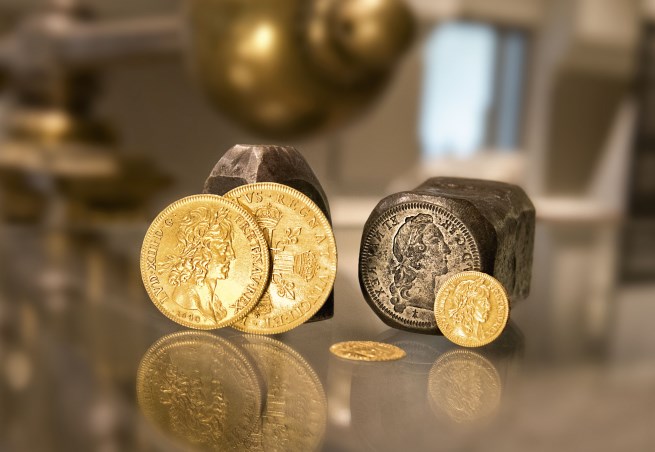 One of our favorite events of the fall is les Journées du Patrimoine, European Heritage Days, when monuments across Europe open their doors for special visits— free of charge. In France alone there are 16,000 sites, including 1600 in the Île-de-France region. The 35th edition takes place this year on September 15 and 16. Museums like the Louvre and the Musée de l'Armée participate with special events, as do sites like the Elyéee Palace, normally closed to the general public. Here are some of the events and sites we recommend.
La Monnaie
Recently emerged from a dramatic renovation, the Paris Mint is now also home to a contemporary art museum. La Monnaie is actually the oldest institution in France, and a number of demonstrations, tours and workshops will divulge its secrets— from the melting of metals to the manufacture of coins. 11 Quai de Conti, 75006 Paris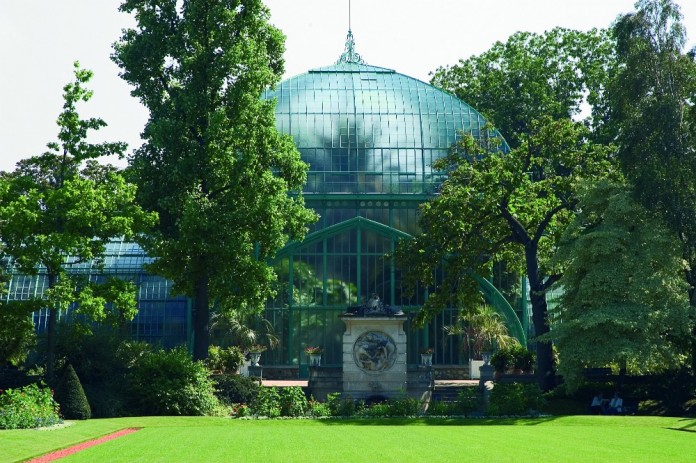 Jardin des Serres d'Auteuil
The botanical gardens in Auteuil, a historic village on the southern edge of the Bois de Boulogne, are home to ancient greenhouses likened to "cathedrals of glass" that are home to lush exotic species of plants. (For more about the grandfather greenhouses of Paris, see our photo essay here.) For adults and children alike, a number of guided visits and workshops will take place. 3 Avenue de la Porte d'Auteuil, 75016 Paris
Maison Chloé
The famous fashion house in the 8th arrondissement will open exceptionally to the public during European Heritage Days. Take a guided tour exploring the maison's couture universe. 28 Rue de la Baume, 75008 Paris
L'église Saint-Germain-des-Prés
Currently undergoing a large-scale renovation project, this church is one of the oldest in Paris, situated on the site of the abbey founded in the 6th century by the son of Clovis I, Childebert I. The current restoration is expected to last until 2020. During European Heritage Days, there will be three tours guided by curator Jessica Degain from the Conservation des Œuvres d'Art Religieuses et Civiles (COARC), and restorer Émilie Checroun, who is currently working on the church. 3, place Saint Germain des Prés, 75006 Paris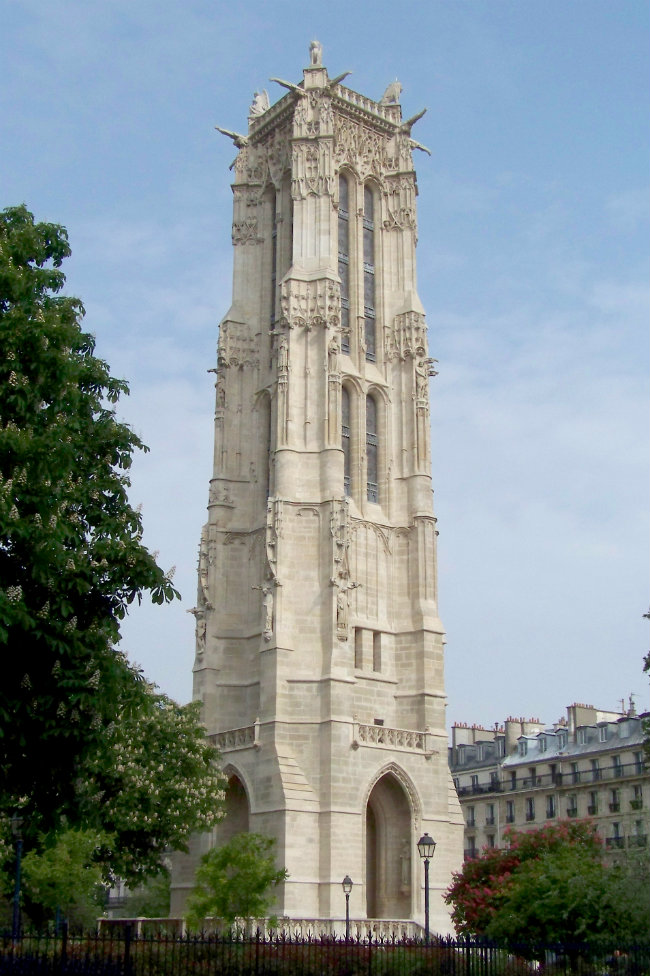 Tour Saint-Jacques
Lording over the center of Paris from its location in the 4th arrondissement, this monumental tower offers gorgeous panoramas of the city skyline. Climb to the top for the view. Free and open to the public for les Journées du Patrimoine. Square de la Tour Saint-Jacques, 75004 Paris
Visit the Senate in the Jardin du Luxembourg
The Palais du Luxembourg, home to the Sénat, is opening its doors for European Heritage Days. Here's your chance to step inside to ogle the frescos and magnificent gilded interiors. (If you don't believe us, just check out Lindsey Tramuta's photos on Instagram.) While you're in the Luxembourg Gardens, take a peek inside the greenhouses, open to the public exceptionally for the weekend.
View this post on Instagram
Backstage at Crazy Horse
Go behind the scenes at the legendary Parisian cabaret with one of the troupe's talented dancers. Groups are limited to 16 people, and you must sign up in advance. 12 Avenue George V, 75008 Paris
The Finance Ministry
Also known as "Bercy" because of its location on the Bercy quay, the Ministère de l'Economie et des Finances is a gigantic contemporary building on the Seine, measuring 225,000 square meters. It was completed in 1988 at a cost of 2.93 billion francs. 139 rue de Bercy, 75012 Paris