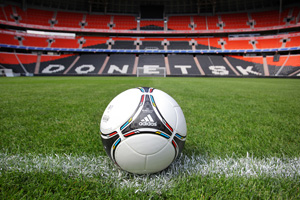 Beginning on June 8, the eyes of not only Europe, but the world, will be fixed on the television not for political or economic reasons, but for the start of the 2012 Euro Cup. The nearly month-long soccer (football in European terms) tournament will take place on the fields of Poland and Ukraine, and with many shake-ups this year within the 16 qualifying countries, may just prove to be one of the most exciting to watch yet.
Parisians tend to be ambivalent about the regular football season and various league championship matches, but starting with France's first match on June 11 against England, that will all change. If you are visiting Paris during the next month, you will have no problem catching a match–either from your hotel room or the bar downstairs. Televisions seem to emerge from every bar basement, and with matches usually starting around 9 pm, make sure you get there early not only to secure a viewing position, but a drink as well.
So how does France look this year, and what do you need to know to comfortably regard a match in Paris? For starters, France last won the Euro Cup in 2000 led by Zinedine Zidane, a player who is considered by many to be the best in the country's history, and who also left a (literally) lasting impression in his last match in the 2006 World Cup by head butting an opposing Italian player, resulting in his ejection and the team's shoot-out loss in the championship finale. But there was another player on that squad who may not have received as much fanfare, but did earn the nickname of Le President due to his authority, elegance, and leadership. That defender, Laurent Blanc, is now the coach of Les Bleus, the nickname for France's national team.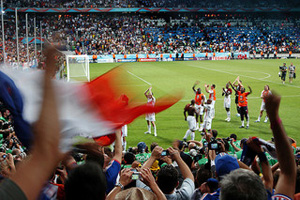 After a scandalous and tumultuous 2010 World Cup appearance, where players refused to train and often walked off the pitch due to quarrels with former coach Raymond Domenech, Blanc's main priorities in selecting this year's squad were chemistry and basicteamwork. His decision-making process was done slowly and not finalized until the May 29 deadline, where after keeping 26 players, he eliminated the final three just after the team's first friendly against Iceland. France is not lacking in talent this year, with many high-scoring and solid league players such as Montpellier's Olivier Giroud, Lille's Mathieu Debuchy, and Marseilles' Mathieu Valbuena, serving as substitutes. International stars such as Karim Benzema and Franck Ribery are the ones to watch on the attack, while the agility and strength of defender Alou Diarra and goalkeeper and captain Hugo Lloris will be ready to handle the backfield.
But how does France measure up against the other European heavyweights such as Spain, England, Germany, and Italy? After winning the previous Euro and World Cups, Spain is definitely seen as the favorite to take the trophy again, with a consecutive win becoming the first in the tournament's history. The squad's technical passing game, ability to finish when it counts the most, and solid goalkeeping will be difficult for any team to beat. However, with Spain's all-time leading goalscorer David Villa and the incredible defender Carlos Puyol unable to join the team this year due to serious injuries, there will be slight gaps, that through smart play, could be used as an advantage.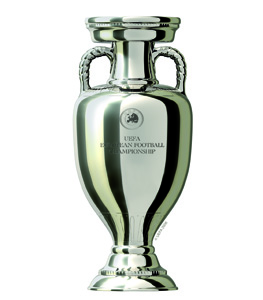 England's pride and glory Frank Lampard is also out of the tournament due to injury, while the notoriously rough attacker Wayne Rooney is suspended for the team's first two group matches, leaving many critics to write the country off as already eliminated before the tournament has even begun. Italy has its own crisis on the pitch. More than 14 Italian football players were taken into police custody at the end of May under suspicions of match fixing, prompting Italian Prime Minister Mario Monti to suggest that the sport be suspended in the country for two to three years following the tournament. Germany continues to produce solid lineups, yet many of its key players are beginning to pass their peak. The Netherlands and Russia can also never be underestimated.
So France may be the underdog to the power of Spain, but with the country winning its first two friendlies and starting the tournament with a match against a struggling English squad, their confidence is definitely improving. If you are lucky enough to be in Paris during this every-four-year event, make sure you watch a match or two. From French announcers who are completely rooting for France and unafraid to say what they really think about a play, to the screams of joy after a goal and the honking of horns after a win, taking in the Euro Cup is a full-fledged attraction all on its own.
Photos 1 and 3 courtesy of UEFA
World Cup 2006 photo by Crystian Cruz (Own work) [CC BY-ND 2.0)], via Flickr

Subscribe for
FREE

weekly newsletters.
BonjourParis has been a leading France travel and French lifestyle site since 1995.
Readers' Favorites: Top 100 Books, imports & more at our Amazon store
We update our daily selections, including the newest available with an Amazon.com pre-release discount of 30% or more. Find them by starting here at the back of the Travel section, then work backwards page by page in sections that interest you.
Current favorites, including bestselling Roger&Gallet unisex fragrance Extra Vieielle Jean-Marie Farina….please click on an image for details.
Click on this banner to link to Amazon.com & your purchases support our site….merci!
Leave a reply
Your email address will not be published. Required fields are marked *