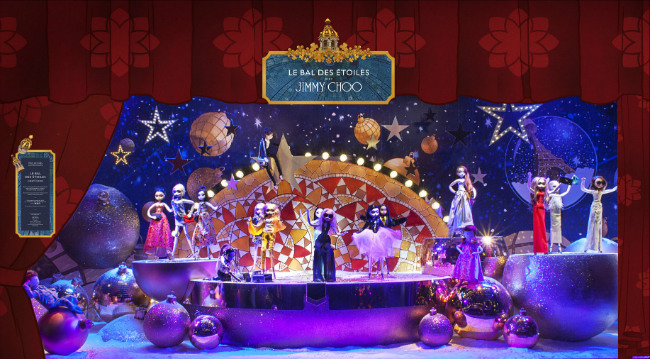 As winter makes its appearance in Paris, the holiday mood slowly settles in. Ornamental lights begin to illuminate quiet streets and annual Christmas markets line the bustling boulevards, soon to be followed by the smell of pine trees. But it is with the unveiling of window displays at Paris's iconic department store Printemps that the holiday season officially begins.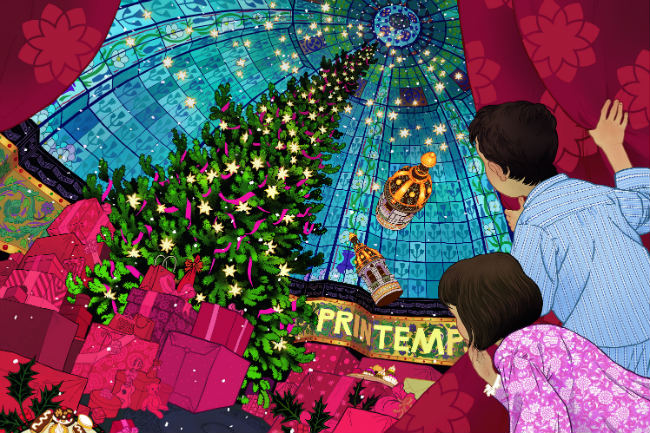 Having recently celebrated 150 years, Printemps is a master at setting a magical holiday stage, both in-store and out. This year's theme 'Printemps Christmas Dream' creates fairytale imagery throughout the store, with whimsical illustrations by Peter Diamond. This Christmas tale takes the viewer on the adventures of curious characters Jules and Violette, designed in collaboration with featured brands Jimmy Choo, David Yurman and Bonpoint. The color palette is composed of shades of blue, green, red, rose, and classics gold and black. Artful decorations are strewn throughout the store, with the Christmas tree waiting to be discovered beneath the majestic cupola.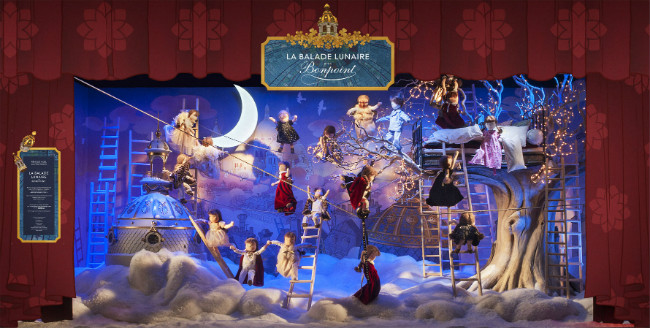 Each window display presents part of the journey of Jules and Violette, as they enter the surreal world of Printemps and live their childlike fantasies. Five of the windows celebrate the store's iconic departments including perfume, footware, crystal, gourmet food and fashion, while two of the windows digitally interact with passers-by. These installations are a sight to behold, for young and old alike.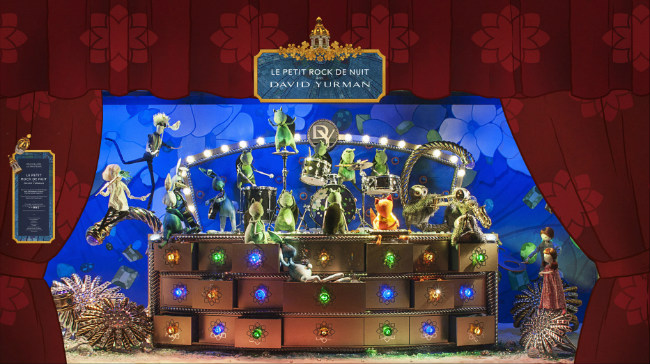 Where better to shop for holiday gifts than surrounded by this fairytale setting, certain to awaken the child in us all? Here are a few gift ideas, exclusive to Printemps.
Printemps Haussmann, 64 Boulevard Haussmann, 9th arrondissement. Tel: 01 42 82 50 00. Hours: 9:35-8:00 PM Monday-Saturday, 9:35-8:45 Thursday, Closed Sundays.