The Splendid Étoile Hotel – Parisian Elegance with a View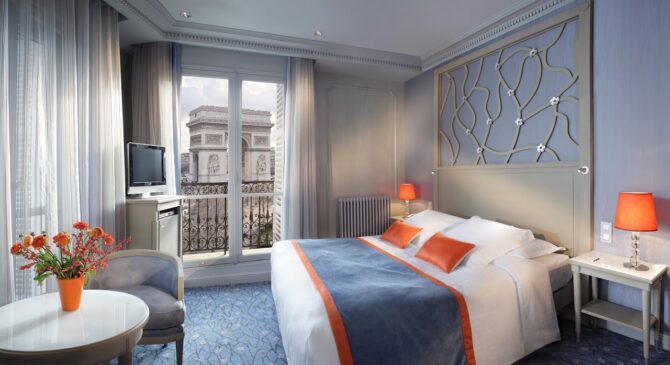 Discover the lovely quiet hotels of Paris found right next to the famous luxury palaces.These are exceptional addresses that one will enjoy recommending to friends from abroad or out of town who are looking for all that is genuine. The Splendid Étoile, located just steps away from the Arc de Triomphe, offers this much sought-after charm and gentle luxury.
Nestled in a beautiful building erected in 1880, the hotel Splendid Étoile represents one of the most beautiful examples of Haussmannien style architecture. The rooms and suites, carefully decorated by the architect Laurent Moreau, skilfully bring together contemporary design and romanticism in a subtle mix of precious fabrics, clean lines and soft blue furniture highlighted by a touch of coral coloured details.
What makes these rooms unique is the most breathtakingly beautiful view that one could ever see of the Arc de Triomphe and the Place de l'Étoile. The hotel is also known for its delicious food: the Pré Carré restaurant offers the very best of traditional French cuisine, highlighted by a few audacious touches of modernity.
HOTEL SPLENDID ETOILE
1 avenue Carnot, 75017 Paris
Phone: +33 1 45 72 72 00
Fax: +33 1 45 72 72 01
Internet: www.hsplendid.com
E-mail: [email protected]
From elegant to refined, the Frontenac group is a family business founded in 1976. The Frontenac group owns four 4-star hotels located in the Parisian Golden Triangle, near the Champs-Elysées. The group has a total of 315 rooms in its four hotels: the Splendid Étoile, the Rochester Champs-Élysées hotel, the Franklin Roosevelt hotel and the Château Frontenac hotel. All of these hotels are independent and owned solely by the Frontenac group. They are not part of a network or chain.
Hotel Rochester Champs Elysées, 92 rue la Boétie 75008 Paris, www.hrochester.com
Hotel Château Frontenac, 54 rue Pierre Charron 75008 Paris, www.hfrontenac.com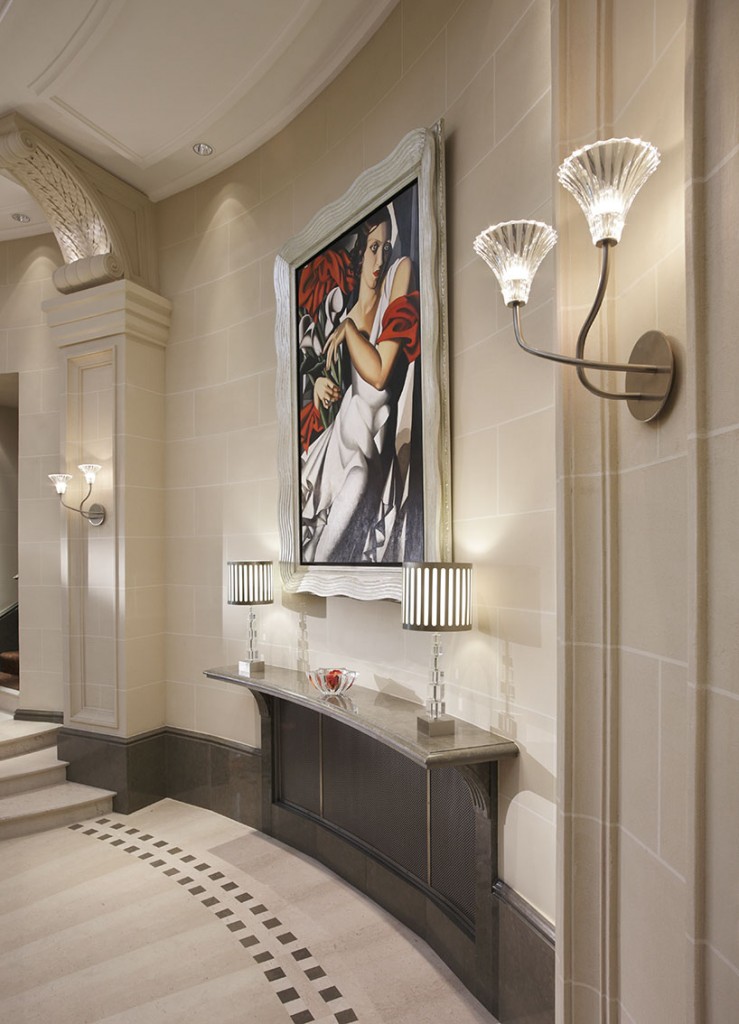 Hotel Franklin Roosevelt, 18 rue Clément Marot 75008 Paris, www.hroosevelt.com
More in Paris hotels
---
---