Film Review: Un Petit Frère (Mother and Son)
Un Petit Frère, directed by Léonor Serraille, played surprisingly briefly at mainline
Parisian cinemas
, and got tepid notices from some reviewers. (It was an official entry at Cannes, however, winning a prize for production design.) It also received flak for "cultural appropriation": a white Frenchwoman daring to make a film about an African woman who's immigrated to France. She responded by saying that she was interested in the individuals she was depicting, not their ethnicity. Indeed, the film is essentially a character study that insists on the unique qualities of its protagonists, features that may overlap with or evoke their origins but can't be reduced to them. Un Petit Frère is a mostly superb movie, though not perfect, and raises some trenchant questions. Director Léonor Serraille © Ph. Lebruman Despite the title (literally A Little Brother), the film is about three persons, Rose (Annabelle Lengronne), an immigrant from the Ivory Coast, and her two sons. The film is divided into chapters, each bearing the name of a family member. If that sounds schematic, it is, but only to a degree. The sections refer not only to what is there (the character who's the main focus) but also to someone or something that's absent. In the first section Rose arrives in France with her young boys, and finds lodging with contacts in a Parisian suburb. In retrospective voice-over the younger son, now grown, says his mother arrived with a "bag of unhappiness." But what exactly? There are hints that it's more than material deprivation, but the director never gives us the reveal a more conventional film would proffer like a treat to the viewer. We're left to consider various possibilities. Un Petit Frère © Blue Monday Productions – France 3 Cinéma Rose gets a job as a housecleaner, and must deal with sometimes imperious treatment from her hosts. Rose is a life force, doing her tough work, navigating her new country. She's at her best (at least from our point of view) as a nurturing mother. She also makes the rounds of several men. She refuses the attentions of a decent African man, who seems merely nice. A Tunisian boyfriend is nice, and more than nice, but only for a temporary period. Others leave something to be desired — like everything. In Paris an attractive, vivacious woman, even from a poor background, has access to various unsavory scenes, and Rose is game. The director has obvious respect and affection for the character, but she doesn't sentimentalize her. Rose is imperfect in spades, with many different sides. What's realistic, but frustrating for the viewer, is that these sides don't come together — with some mysterious hole in her, she's a fragmented person. Un Petit Frère © Blue Monday Productions – France 3 Cinéma
SUBSCRIBE
ALREADY SUBSCRIBED?
BECOME A BONJOUR PARIS MEMBER

Gain full access to our collection of over 5,000 articles and bring the City of Light into your life. Just 60 USD per year.

Find out why you should become a member here.

Sign in

Fill in your credentials below.
Un Petit Frère, directed by Léonor Serraille, played surprisingly briefly at mainline Parisian cinemas, and got tepid notices from some reviewers. (It was an official entry at Cannes, however, winning a prize for production design.) It also received flak for "cultural appropriation": a white Frenchwoman daring to make a film about an African woman who's immigrated to France. She responded by saying that she was interested in the individuals she was depicting, not their ethnicity. Indeed, the film is essentially a character study that insists on the unique qualities of its protagonists, features that may overlap with or evoke their origins but can't be reduced to them. Un Petit Frère is a mostly superb movie, though not perfect, and raises some trenchant questions.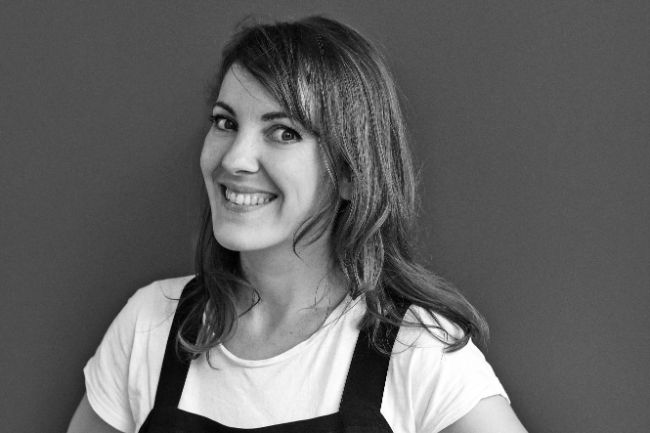 Despite the title (literally A Little Brother), the film is about three persons, Rose (Annabelle Lengronne), an immigrant from the Ivory Coast, and her two sons. The film is divided into chapters, each bearing the name of a family member. If that sounds schematic, it is, but only to a degree. The sections refer not only to what is there (the character who's the main focus) but also to someone or something that's absent. In the first section Rose arrives in France with her young boys, and finds lodging with contacts in a Parisian suburb. In retrospective voice-over the younger son, now grown, says his mother arrived with a "bag of unhappiness." But what exactly? There are hints that it's more than material deprivation, but the director never gives us the reveal a more conventional film would proffer like a treat to the viewer. We're left to consider various possibilities.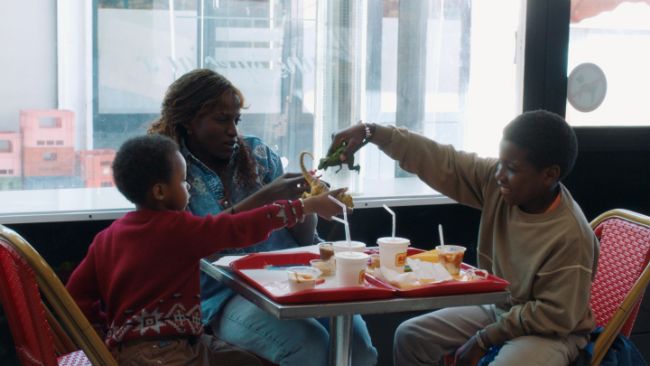 Rose gets a job as a housecleaner, and must deal with sometimes imperious treatment from her hosts. Rose is a life force, doing her tough work, navigating her new country. She's at her best (at least from our point of view) as a nurturing mother. She also makes the rounds of several men. She refuses the attentions of a decent African man, who seems merely nice. A Tunisian boyfriend is nice, and more than nice, but only for a temporary period. Others leave something to be desired — like everything. In Paris an attractive, vivacious woman, even from a poor background, has access to various unsavory scenes, and Rose is game. The director has obvious respect and affection for the character, but she doesn't sentimentalize her. Rose is imperfect in spades, with many different sides. What's realistic, but frustrating for the viewer, is that these sides don't come together — with some mysterious hole in her, she's a fragmented person.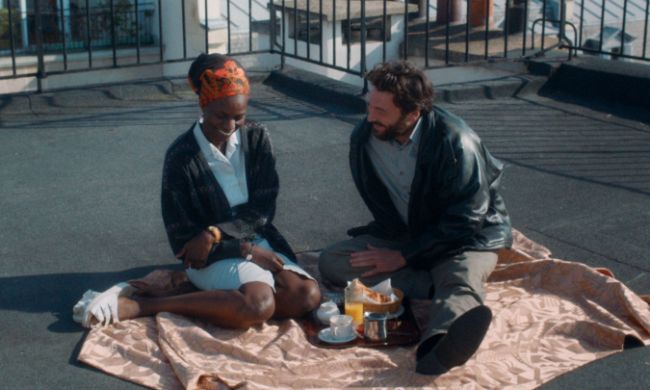 The director films in a semi-documentary style that captures the concrete but fragmentary nature of Rose's experience, while remaining assured and fluid, avoiding the jumpy camera of some American films. In other ways she's Parisian and intellectual (though originally from Lyon), as with that chapter format. Also the voice-over we hear from time to time, with poetic cadences and a delicate sensibility that can be cloying —at least it's only an intermittent presence, like punctuation. Then there's the classical mood music, that once again Ms. Serraille doesn't use consistently but in an on-again-off-again manner. It's not clear why she uses this music, except that in Europe it's shorthand for highfalutin sentiment. In an ironic way these techniques highlight Rose's predicament, finding herself in Europe and defined in its terms.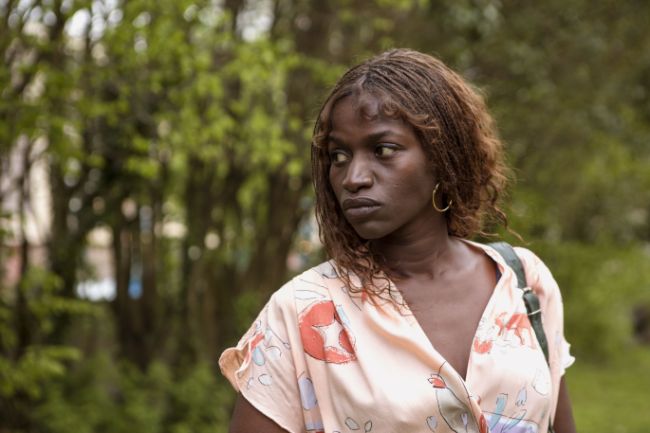 At any rate, Ms. Serraille has the intelligence, or instinct, to let her actors act. Ms. Lengronne especially is incandescent as Rose. The film's narrative arc traverses the years, as she changes men, moves from the Paris banlieue to Rouen, and watches her boys grow up. We can't quite believe in her physical aging, but Ms. Lengronne is utterly convincing in depicting her gradual adaptation to French life. Stéphane Bak and Ahmed Sylla are also first-rate as the sons, Jean and Ernest.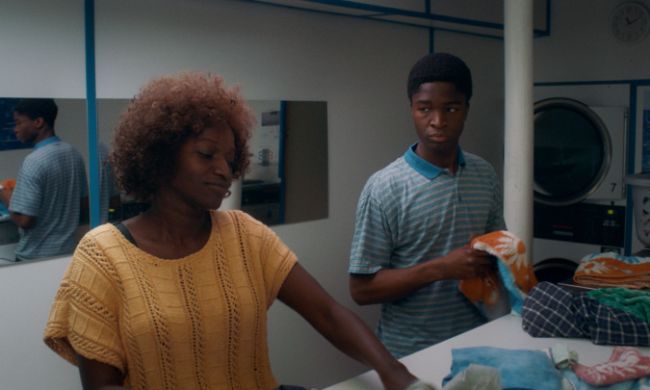 Jean takes center stage in the second section. Charismatically played by Bak, the older brother is the more engaging of the two, with a presence nearly as powerful as the mother's. As the one who left Africa at an older age, yet having spent his formative years in France, he's doomed to terminal in-betweenness. At first he seems to have a balanced sense of his position, but tectonic shifts in identity wreak havoc. The director's elliptical technique seems self-indulgent in this section, and might turn off some viewers (it nearly did me). But it's a valid expression of Jean's character and situation. I've known damaged and disoriented immigrants like him, and it ain't pretty. One of the movie's most poignant scenes is when Jean wanders through a decadent party, completely out of it, and winds up sitting down … next to his own mother.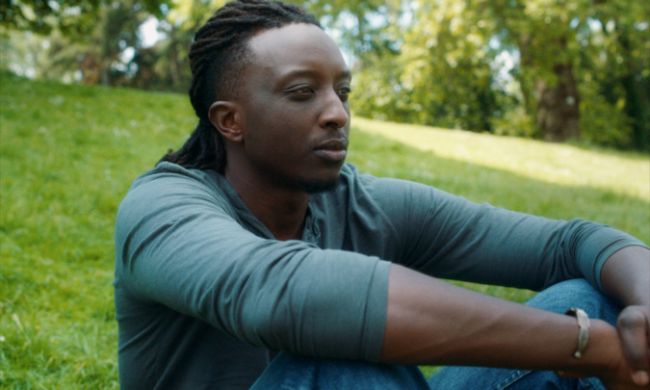 The last section brings us back to the beginning, to the film's title — the eponymous little brother. What I've described as linear chapters are really leaves of a triptych: different facets of the same experience. Ms. Serraille jumps in time, from Ernest's boyhood to early adulthood. Studies, flirtations, a job as a "philo" teacher in a lycée. He's made it, in a sense, yet in a French version of a BlackLivesMatter moment, he's hassled by cops suspicious of his identity. He says that "School was my father," but we wonder if that's enough. Still, he's the one who gets to tell the tale. His mother has also made it: she winds up with the man she'd rejected all those years ago and is now a proper housewife, freed from the back-breaking work she'd done to survive, to raise her boys. Ernest still resents her because his elder brother is no longer nearby. He eventually receives a letter from Jean that provides a modicum of comfort. But Un Petit Frère's oblique point seems to be that you can't undo the past: while you can forgive (hopefully) you can't always forget.
Production: Blue Monday Productions/France 3 Cinéma
Distribution: Diaphana Distribution
Lead photo credit : Un Petit Frère © Blue Monday Productions - France 3 Cinéma
More in film review, French Film Review, Léonor Serraille, Un Petit Frere
---
---