All the Buzz from Cannes Film Festival 2021: Part 2
Cannes Film Festival may have moved from its original May date to July, but that didn't dampen the
fun of the fest
. While there were some COVID-related issues to arise, the festival experienced its trademark fun and excitement, with notable moments both on and off the tapis rouge. Here's all the latest news from the world famous Cannes Film Festival. Spike Lee Accidentally Announces Palme d'Or Winner First: "Titane" In a very endearing faux pas, festival jury president
Spike Lee
accidentally announced the Palme d'Or winner first at the Cannes Awards Saturday night. (The winner in that category is typically announced later on in the ceremony.) Lee shared with the room that Titane was the winner of this year's most coveted prize at Cannes, the Palme d'Or. Titane is a "radical horror vision," says Variety. The film, directed by France's Julia Ducournau, is about a serial killer who becomes impregnated and then she assumes the identity of a man. The award of Palme d'Or to Ducournau is only the second time a woman-directed film took the top prize. "Unclenching the Fists" wins 'Un Certain Regard' Prize Kira Kovalenko's
Unclenching the Fists
took home the top prize in the 'Un Certain Regard' section at Cannes. The film, set in Russia, follows a young woman (Milana Aguzarova) struggling to escape her family. The film's producer is a two-time Oscar nominee, Alexander Rodnyansky (Leviathan and Loveless). View this post on Instagram
A post shared by Kira Kovalenko (@kovalenkokira)
Cannes Introduced Sanitary Passes; 48-Hour Saliva Tests Cause Headaches As anyone who follows global news knows – we are not out of the woods with the pandemic. Tokyo canceled the attendance of spectators at the Olympics in July, and Cannes quietly introduced new safety measures during the festival. According to Variety, the festival said that the 48-hour salivary testing for COVID-19 is mandatory, in spite of the introduction of "sanitary passes" earlier at the festival. The passes effectively removed the need to take a salivary RT-PCR test every two days. However, they were mistakenly issued to non-EU delegates, causing a headache for festival organizers. Even with the salivary tests, there were said to be "many problems" with the tests. The festival reportedly averaged
3 new cases of COVID-19
per day.
SUBSCRIBE
ALREADY SUBSCRIBED?
BECOME A BONJOUR PARIS MEMBER

Gain full access to our collection of over 5,000 articles and bring the City of Light into your life. Just 60 USD per year.

Find out why you should become a member here.

Sign in

Fill in your credentials below.
Cannes Film Festival may have moved from its original May date to July, but that didn't dampen the fun of the fest. While there were some COVID-related issues to arise, the festival experienced its trademark fun and excitement, with notable moments both on and off the tapis rouge.
Here's all the latest news from the world famous Cannes Film Festival.
Spike Lee Accidentally Announces Palme d'Or Winner First: "Titane"
In a very endearing faux pas, festival jury president Spike Lee accidentally announced the Palme d'Or winner first at the Cannes Awards Saturday night. (The winner in that category is typically announced later on in the ceremony.) Lee shared with the room that Titane was the winner of this year's most coveted prize at Cannes, the Palme d'Or.
Titane is a "radical horror vision," says Variety. The film, directed by France's Julia Ducournau, is about a serial killer who becomes impregnated and then she assumes the identity of a man. The award of Palme d'Or to Ducournau is only the second time a woman-directed film took the top prize.
"Unclenching the Fists" wins 'Un Certain Regard' Prize
Kira Kovalenko's Unclenching the Fists took home the top prize in the 'Un Certain Regard' section at Cannes. The film, set in Russia, follows a young woman (Milana Aguzarova) struggling to escape her family. The film's producer is a two-time Oscar nominee, Alexander Rodnyansky (Leviathan and Loveless).
View this post on Instagram
Cannes Introduced Sanitary Passes; 48-Hour Saliva Tests Cause Headaches
As anyone who follows global news knows – we are not out of the woods with the pandemic. Tokyo canceled the attendance of spectators at the Olympics in July, and Cannes quietly introduced new safety measures during the festival.
According to Variety, the festival said that the 48-hour salivary testing for COVID-19 is mandatory, in spite of the introduction of "sanitary passes" earlier at the festival. The passes effectively removed the need to take a salivary RT-PCR test every two days. However, they were mistakenly issued to non-EU delegates, causing a headache for festival organizers. Even with the salivary tests, there were said to be "many problems" with the tests.
The festival reportedly averaged 3 new cases of COVID-19 per day.
Jury President Spike Lee Glued to Screen During Euros Final Match
Who didn't get a bit of "Euros" fever earlier in the month? Not even auteur and jury president Spike Lee was immune to getting swept up in the excitement of the soccer matches as they entered the finals. Lee watched – while looking incredibly dapper – the UEFA Euro Championship final between Italy and England amid a dinner party.
In an image that has since gone viral, Lee was pictured sitting practically nose-to-screen as he watched with rapt attention as diners behind him socialized. Spike Lee is a notoriously avid and loyal Knicks fan, so it's no wonder he couldn't resist the thrill of the game amid the festival.
View this post on Instagram
Standing Ovation for Sean Penn's "Flag Day;" Daughter Joins the Director
Penn's daughter, Dylan Frances Penn, made her debut in a leading role in her father's picture Flag Day. Penn reportedly looked misty-eyed as he received the applause from his industry peers, which went on for four full minutes. In his film – wearing the hat of both director and actor – he plays John Vogel, a real-life bank robber, as a well as a con artist. The film's title comes from the fact that Vogel's birthday is June 14, or Flag Day.
Wes Anderson's "The French Dispatch" Dazzles & Earns a 9-Minute Standing Ovation
A Wes Anderson film is a branded thing; without knowing you're watching a Wes Anderson movie, you can tell you're watching a Wes Anderson movie. He's in that upper echelon, the rare tier of directors who leave their indelible mark on a picture. Notably, Anderson refused to hold a press conference at Cannes for his hotly anticipated new film, The French Dispatch. It's unclear why Anderson didn't want to participate in the Cannes tradition of the press conference, but it's possible that his rationale was related to the pandemic.
After the movie's premiere, there was an incredible 9-minute standing ovation inside the Lumière for the director. On-hand for the premiere were some of the film's A-lister cast: Bill Murray, Owen Wilson, Tilda Swinton, Adrien Brody, Stephen Park, Benicio Del Toro, and Timothée Chalamet.
Sadly, the film was missing one of its stars: Léa Seydoux. And can you guess why that was?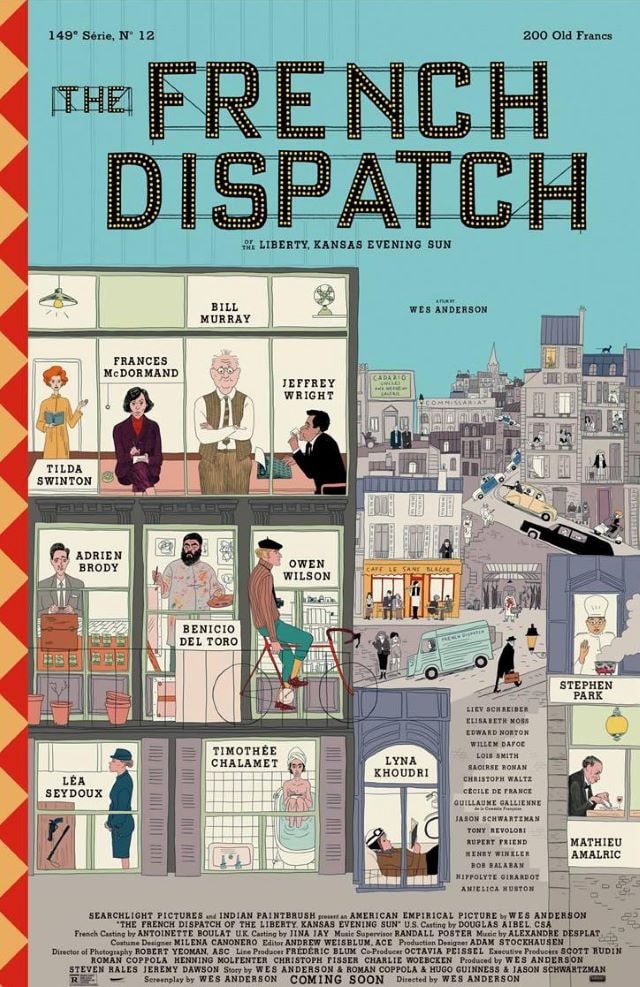 Actress Léa Seydoux Tests Positive for COVID-19 & Cancels Cannes Visit
Actress Léa Seydoux (Blue is the Warmest Color), who has four films at Cannes this year, tested positive for the coronavirus and canceled her visit to the festival. In a statement, The French Dispatch actress says, "Sadly, I have to self-quarantine in Paris and won't be able to attend the Cannes Film Festival this year. I wish I could celebrate the return of cinema to my favorite festival, but it is in everyone's best interest to err on the side of caution and do my part to keep everyone safe and healthy."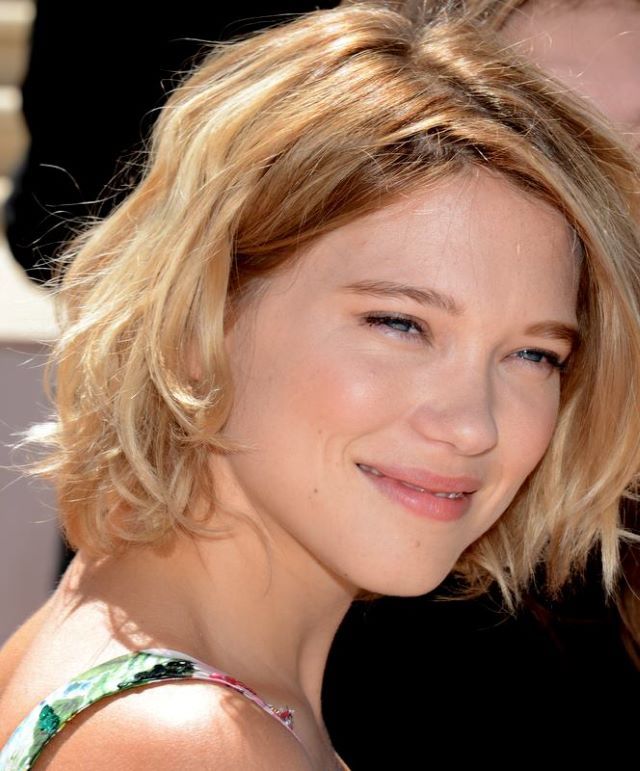 "I applaud all four of my directors and the cast ensembles for their remarkable achievements," she continues. "From a distance and in thoughts, I am with you with all my heart."
We have a feeling that there were many other – in addition to Seydoux – less-reported or not-reported-at-all incidents of press and talent testing positive and forgoing the festival. While this year's Cannes was, some might say, a bit "muted," due to the persistence of the pandemic and thus the necessity of extra safety precautions like salivary tests, it was – despite the odds – a successful festival, and better yet: It actually happened, even with everything going on in the world.
The world needs art, and we'll be looking forward to a hopefully more normal Cannes next year.
Lead photo credit : Preparations at Cannes Film Festival © Hermann Traub, Pixabay
More in Cannes, Cannes Award Winners, Cannes film festival, film festival, Winning films
---
---