The Abbey Bookshop: A Treasure in the Latin Quarter
In 1989, the bookshop we know and love, The Abbey Bookshop, opened its doors in the Latin Quarter of Paris. The shop was opened by Brian Spence, who originally comes from Toronto, Canada. He crossed the Atlantic to Europe and brought his bookstore to an international audience. As explained on the website, the shop quickly "became a cultural epicenter for Canadians, Anglophones, and Anglophiles from all corners of the world."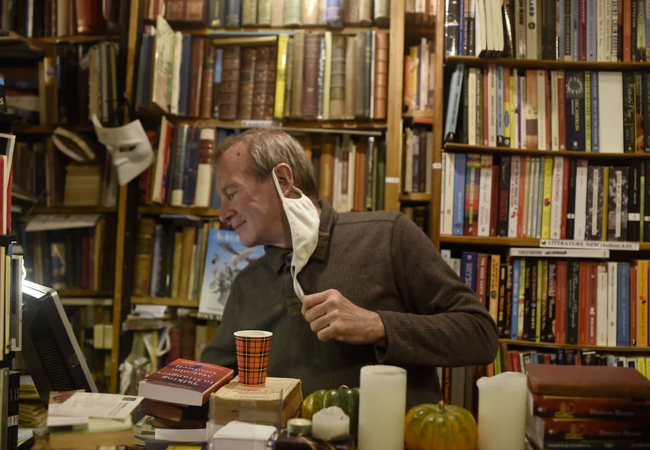 The bookstore offers over 40,000 titles in English, a majority of them Canadian titles. Its slogan? New books, used books, and rare books. There are dozens of books hidden away in the alcoves of the shop waiting to be discovered and placed among classics and modern favorites alike.
"It's such a tiny storefront but the store goes back so far," says Brian, "People will walk by and have to do a double take, and say whoa! They want to see how far it goes and how many books are inside."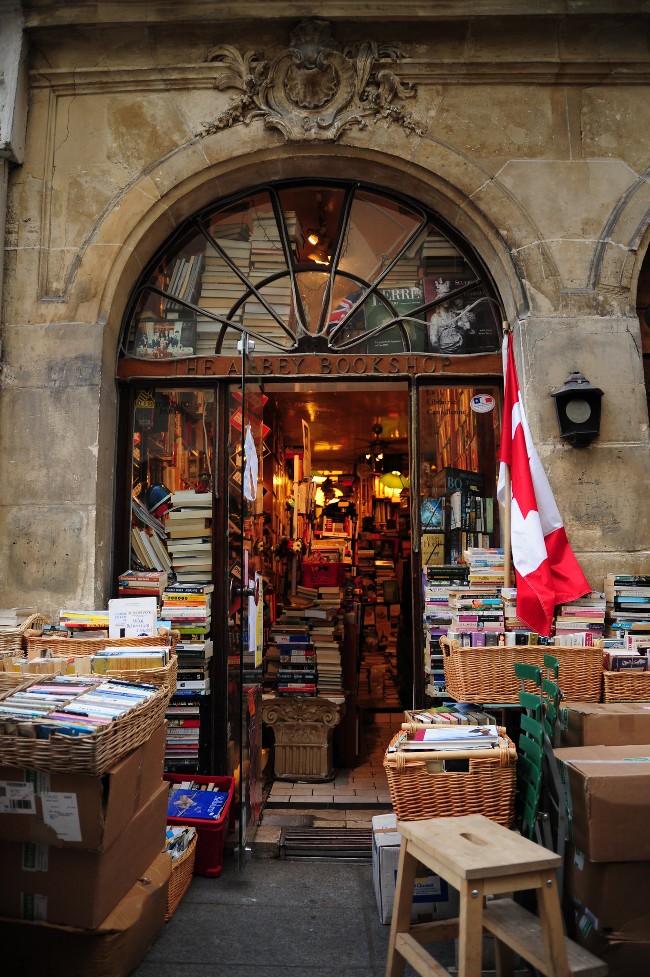 The shop sits on rue de la Parcheminerie, which used to be called rue des Escrivains. "The name of the street is associated with the book trade," says Brian, "It was a street for the business of making books and where it first began in France."
The building itself is an 18th-century hôtel particulier, or mansion, decorated with carved sculptural designs. The cart of books outside hints to the riches within: behind the picturesque facade, the narrow space is overflowing with a sea of books.
"It's a beautiful hidden gem here in Paris," says Brian.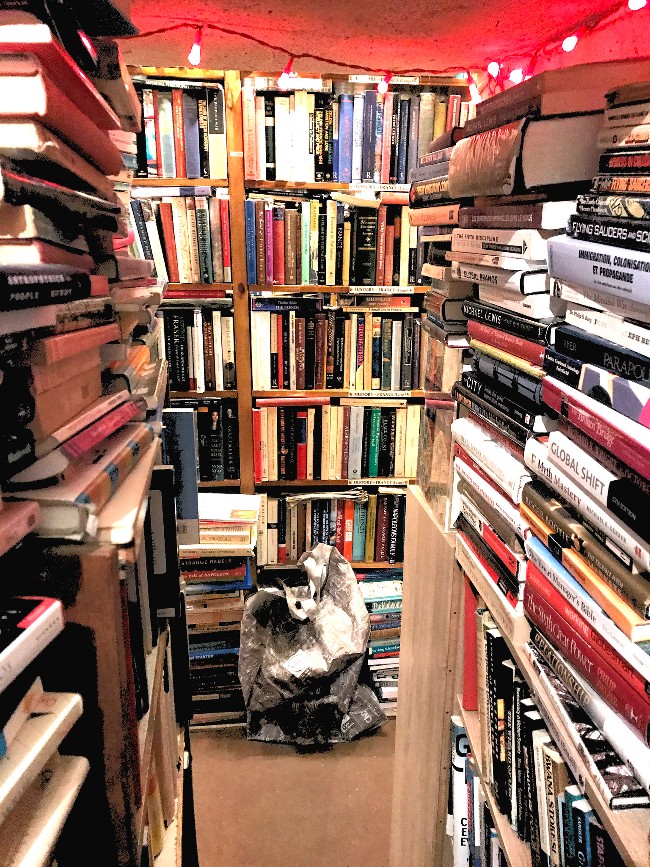 The bookshop often hosts small events, which can be found on the website. What makes this shop truly special though, is the walkthrough experience. If you're a lover of overstocked bookstores with volumes from floor to ceiling, this is the perfect place for you. The genres run the gamut from current affairs and religion to fiction and literature. Not to mention politics, children's books, religion, travel guides, music, classics, second-hand books, philosophy, and science fiction. The Abbey Bookshop has it all.
While the store seems small, the hidden treasures are all down the steps. Walking into the store, you're met immediately with hundreds of books lining the walls and floor. There's a narrow staircase that brings you to the basement, where you can walk around and explore all the nooks and crannies brimming with books.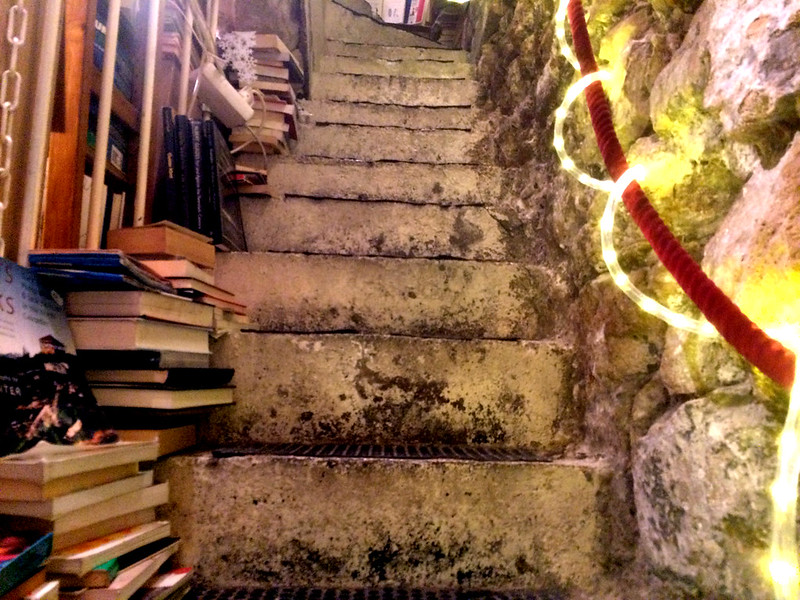 It's a place you could be lost in for hours, for the sheer number of titles to look at. You could spend a day going through each section and picking out books, reading through titles, and seeing more new books than you could imagine.
"I think one thing we want people to know about is how much there really is to see and do," Brian explains. "From books to architecture and restaurants, people often ask how to get to the Latin Quarter from here, and we tell them they're right in the middle of it! We want to take the time to put the Latin Quarter truly back on the map. That's what it's all about."
It's well worth a trip over to see, especially for book lovers. You're able to get new and upcoming books but also used and second-hand books if that's more your style. Not only is it one of the best bookstores in Paris, it's also a perfect place for everyone trying to find a hidden gem in the heart of the city.
DETAILS
The Abbey Bookshop
29 Rue de la Parcheminerie, 5th
Tel: +33 (0)1 46 33 16 24
Monday – Saturday, 10 A.M. – 7 P.M.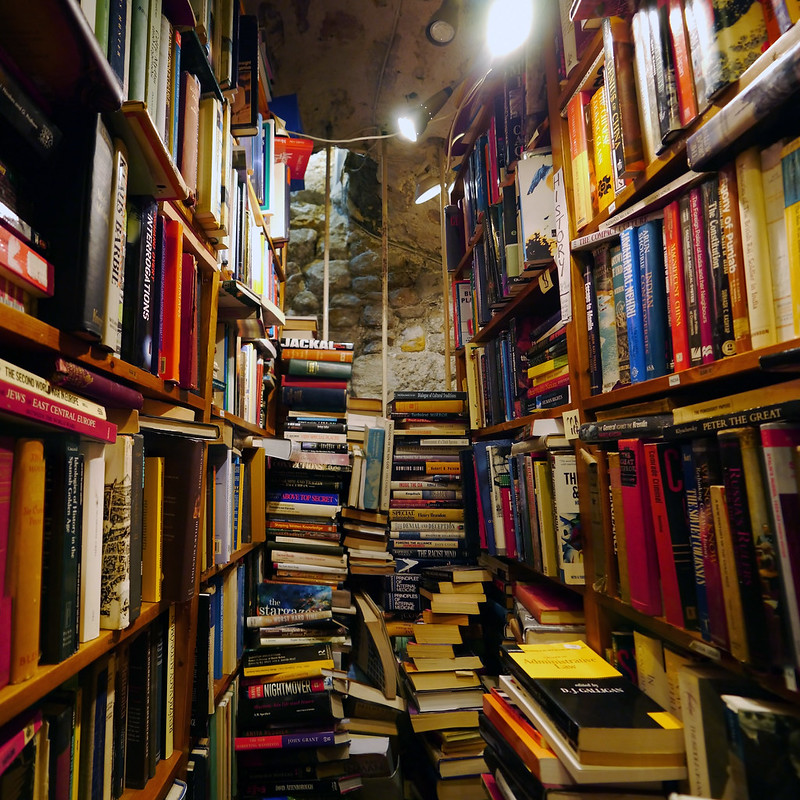 Lead photo credit : Image: © Annelene Schulze from The Abbey Bookshop website
More in books, bookshop, bookstore, brian spence, Latin Quarter, the abbey bookshop
---
---
Comments