Book Review: Let's Explore Diabetes with Owls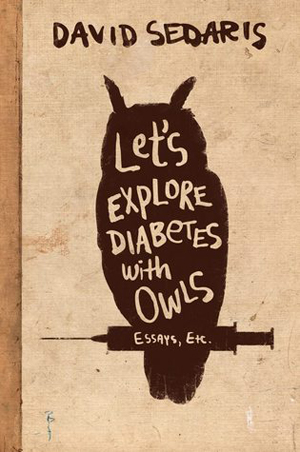 "None of them ever call me David, no matter how often I invite them to. Rather, I'm Monsieur Sedaris…"
David Sedaris writes this in Let's Explore Diabetes with Owls, recounting a dentist visit in Paris.
Let's Explore Diabetes with Owls is Sedaris' latest book, a collection of humor essays told in only the way he tells them. His voice is wry, sarcastic and witty.
The new book chronicles Sedaris' life, touching upon his time in France, where he lived on and off for thirteen years. Me Talk Pretty One Day (published in 2000 by Little, Brown and Company) was written about his time in Paris, where he lived with his partner Hugh.
In it, Sedaris discusses Metro rides, American tourists who scream in English ("the same way you'd shout at a deaf person or the dog…"), the grammatical gender of French nouns, the Easter bell that flies in from Rome, and a walking tour of Notre Dame, accompanied by a Walkman playing a tape of French medical terminology ("You now need to deliver the afterbirth.")
Sedaris won the 2001 Thurber Prize for American Humor for the book. And though he now lives outside London, his pessimism, dry humor and former smoking habit, are pure Paris.
In Let's Explore Diabetes with Owls, Sedaris writes a skein of grievances ranging from his relationship with his black girlfriend Delicia, to his swim team nemesis, Greg Sakas, to modern-day parenting styles, contrasting them with the days of yore.
"In my house, our parents put us to bed with two simple words: 'Shut up.'…our artwork did not hang on the refrigerator or anywhere near it, because our parents recognized it for what it was: crap."
(A Side Note regarding the inside book jacket flap: it felt out of character, ironically so. The content of the jacket summary was written in a style Sedaris himself might mock for its twee tone.: "…and how it's possible, through all of life's absurdities, to grow to love oneself.")
Sedaris has a unique voice, (literally and figuratively; he is often mistaken for a woman on the phone), and the way he views the world is a treat to read. His observations are funny, yes – but they go beyond humor.
In all great comedy, there is truth. And it's those hard truths that bring humor from his stories, and transcend them to something important: his relationship with his father, his desire for connection, and a strange obsession with owls, chronicled in the essay, "Understanding Understanding Owls."
It is believed that to be funny, one has suffered hardship. Because tragedy plus time equals comedy. All the funniest people I know hated high school. That speaks not to the institution, but the discomfort and disdain so common in an outsider's adolescence. I met Sedaris at a book signing when I was a high school student. I timidly told him I wanted to be a writer, and Sedaris inscribed my book, "To Annie: I look forward to reading your articles." The inscription, along with his books, made me hate high school a bit less.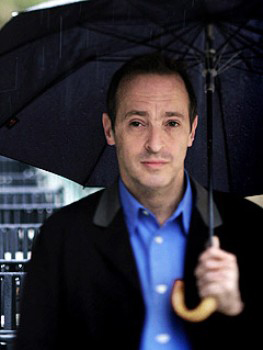 The most impactful element of Let's Explore Diabetes with Owls – apart from the guffaws it elicits, which may render you a weirdo at Starbucks – is Sedaris' writing about his father. "His other catchphrase was 'You know what you are? A big fat zero.' I'll show you, I remember thinking. Proving him wrong was what got me out of bed every morning…"
And when Sedaris' book made the New York Times bestseller list in 2008, he called his father, elated to share the news. His father replied, "Well, it's not number one of the Wall Street Journal list."
Sedaris is an outsider, and sucks the reader into his world. The reader is treated to fake emails, a poem about dogs, explicit German television and the meaning of "shout" in Australia, among many other stories.
The book's layout makes it a swift read. And it is a joy from start to finish (minus the jacket). It is the perfect book to zip and laugh through on a plane ride or a summer beach trip.
A beach trip, Paris, celebrity gossip and Saturday Night Live – these are things for which my love never dwindles.
And David Sedaris tops that list.
photo by theNerdPatrol [CC BY 2.0], via Flickr
Leave a reply
Your email address will not be published. Required fields are marked *