The Bonjour Paris weekly newsletter is chock full of all the latest Paris news, travel tips, culture, restaurants and more. It's totally FREE! Subscribers are always the first to hear about our brilliant giveaways, including luxurious breaks in the City of Light.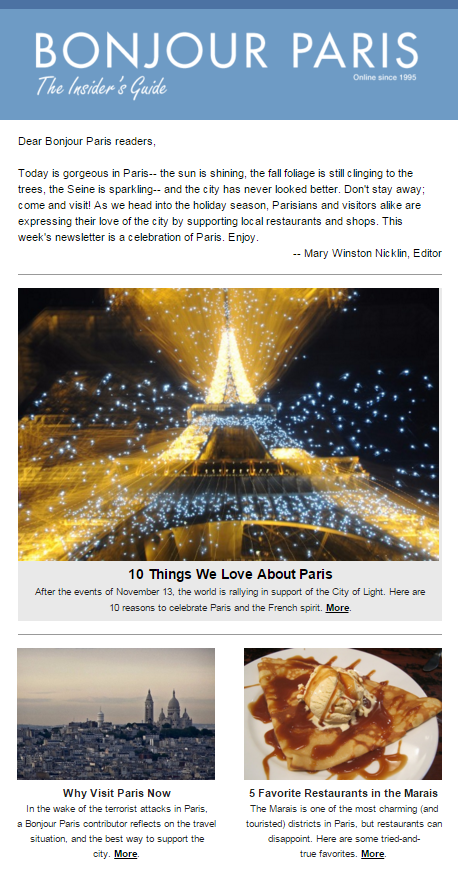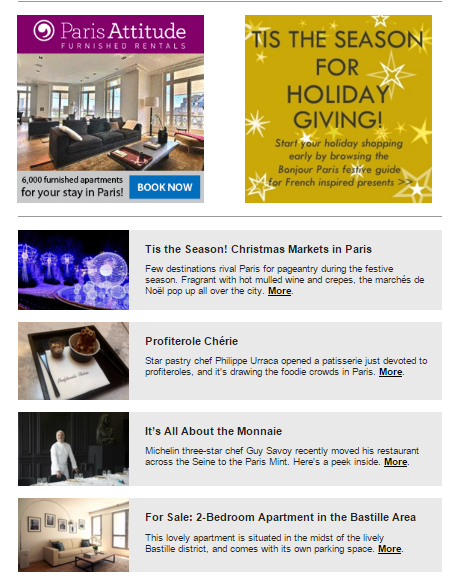 Please see below for past issues of this fabulous newsletter:
If you are interested in advertising your business in our newsletter, please email [email protected] for rates and information.