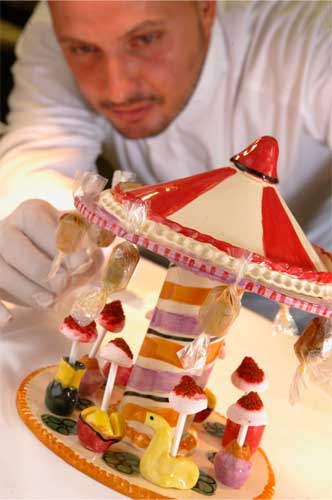 Film director Stephen Frears heads the jury of the 60th Cannes Film Festival. His films include My Beautiful Launderette, The Grifters and Dirty Pretty Things. His most recent The Queen, won an Oscar for Helen Mirren and the royal corgis were reported to be barking blue murder at the dogs who played them.
A self confessed moody bugger, Frears will be eating at La Palme d'Or of the Hotel Martinez, probably with Gilles Jacob President of the Festival. The chef is a brilliant young talent, who loves food and film, has been working with the legendary Christian Willer for some years now. BUZZ caught up with him just before the fireworks began.
Christian Sinicropi was born and lives in Cannes, with hard work and talent he earned his place alongside Christian Willer, at the Michelin two-star restaurant La Palme d'Or at the Hotel Martinez. Sinicropi honed his craft not only in Cannes, at La Côte and La Belle Otero, but also in such prestigious houses as Anton Westerman's Buerehiesel, Strasbourg and Le Louis XV, Monte Carlo under Alain Ducasse. In his spare time he writes books, dives, watches movies, searches for sea-urchins, and loves the wide open spaces of the back-country.
"I am passionate about my work, so much so that I don't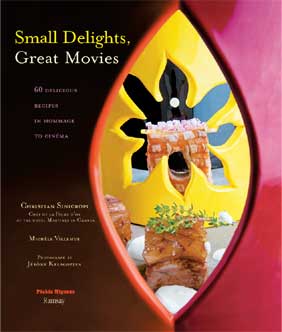 really eat out as much as I'd like, I am always cooking or creating dishes. Marché Forville is my stomping ground, I go there nearly every day, there's everything I need, the shrimp and calamari I take on picnics. Look for Monsieur Vial's stall he brings purple asparagus from his kitchen garden. Last week we went up into the hills, found a borie (an old stone cave) and made a fire on which we cooked fat sausages.
I worked with Jouni Tourmanen at the Louis XV and we became great friends. His new La Reserve de Nice, by the port has spectacular views. On the ground floor "evolutionary, contemporary" cuisine, low prices. Upstairs, L'Atelier du Gout, haute gastronomy Jouni style. This is exciting and something totally original in Nice. I also love the intimate and authentic atmosphere at Jouni's original L'Atelier, the morning caught calamari and fish from San Remo cooked à la plancha, the warm welcome from Guiseppe Serena, as long as you arrive on time!
It's fun to take a trip over the border to, say, Dolceacqua, about nine kilometres past Ventigmilia. It's a tiny village divided into two sections linked by an old bridge, "Ponte Vecchio". The oldest part of the town is called "La Tera" with winding streets that lead to the 15th century castle towering over the village. There are of course a few delightful trattorias with endless amounts of tempting local food. The specialities are Trofie al Pesto, small hand rolled croissant shaped pasta, served with cubed potatoes and beans, and daube Dolceacqua.
From the Ritz Paris, via La Chevre d'Or, Eze, now in the hills above Nice, Jean-Marc Delacourt has created Parcours, at Falicon in the Medieval village where Queen Victoria once took tea. Parcours, opened in 2003 because Jean-Marc wanted to create his own contemporary style of cuisine. The glass and steel structure has panoramic views right down to Nice. The menus change daily, Jean-Marc cooks only what he finds in the market each day. I watch what's going on in the kitchen on the closed-circuit plasma screens dotted round the restaurant. He tells me he turns them off when the food arrives, he doesn't want to kill the art of conversation! Sommelier Frank Thomas has created an excellent wine list which changes each month, Jean-Marc says that even mineral water has a season.
Bruno Cirino's Hostellerie once belonged to the Lerins monks, you breathe history just walking through the narrow alleys of La Turbie. The dining room is the former refectory, there's one table for two on the terrace overlooking the Mediterranean. I like Bruno's lobster linguine, truffled risotto, fish from Liguria. He goes to either Cours Saleya or Ventigmilia markets daily, get his products from local farmers. He takes advantage of Menton lemons, using them in many dishes, his signature dessert is Lemon tart with lemon sorbet and candied lemon peel. One day, when I have time I'll book to stay overnight with my wife, Catherine. It's so romantic.
When I have a bit of free time during the working week I like to pop over to Ze Plage, the beach opposite my "office" at The Hotel Martinez. It's a lounge/bar/chill-out zone. I can have a non-alcoholic cocktail, some freshly grilled tuna, or a fresh salad. There's always something cooking in the clay oven and the atmosphere is as you would expect on a beautiful beach in the sunshine. If only I had time for a massage!
My time spent at the Louis XV with Alain Ducasse and Frank Cerutti taught me technique, discipline and how to select the best products. To eat lunch or dinner at the Louis XV restaurant is a reference for perfection. I return to La Palme d'Or rejuvenated and full of new ideas inspired by our mutual passion. 
At La Pinede, Saint Tropez, there's another friend from the Louis XV, Arnaud Donckele. He's a perfectionist who uses local products and decorates his dishes like an artist, with astonishing palettes of colour. In summer he lines up all his vegetables on the work-top in his kitchen and creates marvels such as "tarte fines de primeurs tendres". All of Provence and Italy is in his dishes, he has a disdain for sauces. There's green tagliatelli, sardine and artichoke poivrade, roasted langoustine and beans with rosemary and olives from Baux-en-Provence, wonderful salads and wild herbs. It's a treat to eat on the shady terrace, near the beach, opposite the sea".
Sinicropi's Address Book:
Jouni at Palais de la La Réserve de Nice &
L'Atelier du Gout,
60 Boulevard Franck Pilatte (Port)
10 rue Lascaris,
T: 04 97 08 14 80
Gastone,
Piazza Garibaldi 2, Dolceacqua, 18035 Imperia, Italy,
T: 011 39 184 205905
Jean-Marc Delacourt at Parcours,
1 place Marcel Eusabi, Falicon,
T: 04 93 84 94 57
www.parcoursliverestaurant.com
La Pinede,
Plage de la Bouillabaisse, Saint Tropez
T: 04 94 55 91 00
Bruno Cirino at Hostellerie Jerome,
20 rue Comte de Cessole, La Turbie,
T: 04 92 41 51 51
Ze Plage,
Opposite Hotel Martinez,
73 La Croisette, Cannes,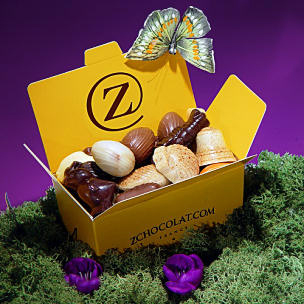 T: 04 92 98 74 22
Le Louis XV
Hotel de Paris,
Place du Casino, Monaco.
T: 00 377 98 06 88 64
Monsieur Vial,
Place du Marché Forville, Cannes.
Read: Petits Plats Grand Ecran
Editions Ramsay
www.amazon.fr