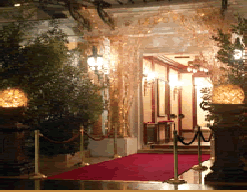 According to a TV documentary – Human Footprint – in the time it takes to read BUZZ, you may have crunched one of the 5,272 apples or 10,866 carrots "they" say we eat in a lifetime. Or, you might decide to get a life – get out more. Take Christian LeSquer who first set his footprint in Paris at the age of 20. A fresh faced maverick from Brittany he decided he wanted to be a chef during a daring fishing escapade when he was a young and spotty youth. "I really wanted to transform the fisherman's catch into something delicious", he recalls. Respect.
"My parents sent me to Paris, to friends who had a boulangerie/patisserie, what I learned was useful but I was hooked on haute gastronomy". He did Hotel School (more or less essential if you want to make it as a chef in France, that's why their cuisine is so bon, as Bocuse says, "when you don't learn the basics, it's building a house without foundations!") and Le Squer must be one of the few who really enjoyed peeling spuds. "A turn of the wrist, simple, but very important".
Time spent with Jacques Le Divellec, Lucas Carton and The Ritz gave him confidence to take over as Executive Chef at L'Opera, the former Grand Hotel (now The Intercontinental Opera). There LeSquer really made his mark, met and worked with many of the people who are still with him to-day, such as Ledoyen's excellent restaurant director Patrick Simiand, and talented patissier Nicolas Gras.
With two Michelin stars under his toque (which he rarely wore) and with the sale of The Grand Hotel, LeSquer accepted the post of head honcho chef at Ledoyen. Remember the feisty and talented Ghislaine Arabian had just stormed out, or was chucked out?
Ledoyen, the handsome listed maison, is in a unique fairytale garden setting opposite the Petit Palais, just off the Champs Elysées.  Boy, you can just hear the neighbours back home in Lorient. "Ze lad Christian 'e done good, and 'e quit ecole a 14! Eet just goes to show n'est pas." What you see with LeSquer is a supreme passion shining from his face, like he's discovered the holy gruel and his enthusiasm influences the entire equipe. "I was born by the sea, when I cook fish it must taste of the sea", he insists. His lightly braised wild turbot with truffled potatoes is his signature, if he could be a dish this would be it.  
"Cooking is not difficult, it's a pleasure and very . With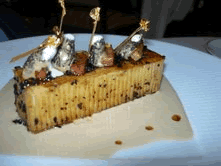 wines by sommelier Gérard Tournier, warm hot breads ( black shrimp pain bio included) you could begin (after the incredible freebie starters) with a tangle of vegetables drizzled with jus. Continue with the signature turbot or a sweet roasted lemon flavoured pigeon. As a mid- course do share a Jambon Blanc with spaghetti. Finish with cheese by Monsieur Antoni and dessert by Nicolas Gras: Croquant de pamplemousse, cooked and raw, with a touch of lime is his signature. Taste the Yeast ice cream, with white chocolate and almonds. You'll love it or hate it: you just can't ignore it.  This is a sublime dining experience in Paris, why go elsewhere when you can go to LeSquer?
Ledoyen, Chateaux & Hotels de France,
Carré des Champs-Elysées,
1 avenue Dutuit, 8th (Metro: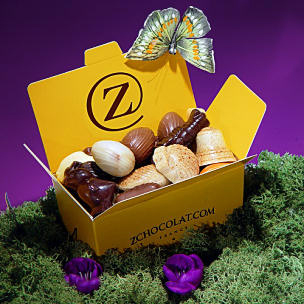 Champs Elysées Clemenceau)
Menus 198€ + wine
284€ (including selected wines)
Lunch 88€ + wine + A la Carte
Closed: Sat-Sun Mon-lunch.
Valet parking.