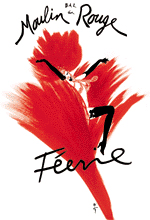 All you ever wanted to know about France and the French and were afraid to ask.
 
 
Well, maybe not ALL, but the French weekly newsmagazine Le Point has just published a 27-page treasure trove of facts and figures about France, the French and the French life style that can only be described as monumental.
 
Adeptly and teasingly, Le Point made its cover title "A day in France" and, as a preview of attractions inside, added a few samples of its findings.
 
To wit:
 
–Every day in France, 700 French citizens pass over the line into a state of obesity.
–They buy 177 million cigarettes.
–They create 769 enterprises.
–Their children pass three hours and 22 minutes watching television.
–Some 2.3 million of them, adults and children combined, don't bother to wash.
 
But those were just the openers. Le Point also revealed (based on extensive scrutiny of an impressive list of surveys, official reports and statistics) the following facts about France's 62 million inhabitants as of January 1, 2004:
 
–They are marrying less often, but 2.5 million of them (not including homosexuals) live together
   out of wedlock.
 
–Some 73.6 percent of the women aged between 18 and 44 use some method of contraception but
   still, nearly 200,000 of them resort each year to abortions.
 
–The French are world leaders in use of perfume, purchasing some 172,000 bottles a day.
 
–As an additional beauty aid some 200,000 of them undergo aesthetic surgery each year.
 
–Adults aged 18 to 75 down about 3.3 glasses of alcoholic beverages a day and nearly 100 men and
   20 women die each day from over consumption.
 
–Despite a sharp drop in the number of smokers, largely because of a determined government
   campaign to cut down tobacco deaths by sharply hiking taxes on cigarettes, some 13 million French 
   remain addicted (at least 10 cigarettes a day) and 200 of them die daily as a result.
 
–Employees in state-run sectors (roughly a quarter of the work force) gain in the neighborhood of 10
   percent more than their counterparts in private industry. But the top executives in the private sector
   are paid in excess of 10 percent more than those working for the state.
 
–The French state-supported education system runs some 82 universities and 73,000 educational
  establishments in all, with 1.3 million administrative and educational staff. Students at all levels
  number about 14 million of whom 2.2 million are university students.
 
–When you are speaking about the French you are speaking about animal lovers. They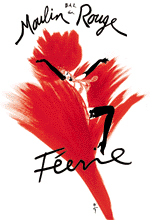 possess roughly 36.6 million goldfish, 9.7 million cats, 8.6 million dogs and 6.7million birds.
 
–You are also speaking about Internet pirates. France's 3 million Internet users wind up pirating an
   estimated 1.1 million films on the net each day.
 
–France, as a nation, has softened much of its old brusque-with-tourists image. It is no longer a
   country where you have difficulty finding someone to communicate with if you don't speak
   French. Even with a sharp drop-off in tourism because of the
   current weakness of the dollar, it is still virtually the world's leading tourist site. Some 205,000
   tourists arrive every day in France, mostly to visit France's 33 national museums and roughly 100
   national monuments. In terms of frequentation it's the Eiffel tower, with 16,068 visitors a day, that
   tops the list, narrowly edging out the Louvre museum in Paris with its 15,713 visitors a day.
 
–Like to gamble? So do the French. Some 28 million French place some kind of a bet every day in the
   national lottery or lottery-style games, or bet on the horses. There are no less than 255 race tracks
   and 188 gambling casinos in the country, all doing very well, thank you.
 
–Maybe that's because only half the households in France wind up paying income taxes. They get
   socked, however, as does everyone else in the country, by indirect taxes — on cigarettes, gasoline
   and automatic value added levies on virtually all purchases — that add up to 60 percent of the 
   government's tax intake. 
 
–Despite all this, France remains, justifiably, a famously agreeable place to live — and live on everyone does. The estimated life span for a French man is 76 years and for a woman, 83. 
 
–That's assuming they don't take too frequently to the highways. Sadly, France's death toll from auto
   accidents, while sharply diminished by an intense government highway safety campaign including
   installation of an ever-increasing numbers of radar speed traps, still tops 5,000 a year, one of the
   worst records in Europe.
 
–While it still imports sizeable quantities of oil from the North Sea and the middle east, France isn't
   overly dependent on foreign oil supplies because it gets 78 percent of its energy from its own
   nuclear sources.
 
–Although they are talking about changing the system, for the moment, the French still don't pay any
   fee for the checks they receive from their bank. That's why, although credit card use is growing
   (10.2 million card payments a day) French citizens remain well-rooted in the use of checks (9.5
   million a day) to settle many simple every day purchases in restaurants, grocery stores, etc.
 
–It isn't anywhere near American levels, but computer and internet use is growing rapidly in
   France. More than 11 million households now have computers and more than 7.5 million have
   Internet hookups. What's really booming are portable telephones. More than 42 million are in
   use, particularly by members of the younger generations. That figure represents more or less two-
   thirds of France's 62 million population.
 
–A lot of those calls involve workers telephoning other workers to urge them to go out on strike.
   France remains a very confrontational society. Any average day will register at least six strikes,
   where at least 400 workers will down tools and take to the streets to protest something or other.
   The nation's state-run railway network registers every day at least two official notifications of a
   strike in the offing, about half of which actually take place. Although Le Point had no national
   figures for street demonstrations and protest marches by angry workers, it noted that in Paris, the
   national capital, the average was four demonstrations a day. That just beat out official wreath-
   laying and other commemorative ceremonies whose daily average was only three.
 
–Anyone needing proof of the French propensity to take to the streets in protest need only watch
   France this week; Post office workers called for a strike on Tuesday, railway workers Tuesday night
   and Wednesda,y and public service employees, including educators, on Thursday. A roundup protest march organized by a number of labor unions to protest attempts to make the nation's 35-hour official work week less rigid is scheduled for February 5, Saturday, to allow more doctors, dentists and other liberal professions to join in.
 
But, Hey!  What do you expect from those French?
Leave a reply
Your email address will not be published. Required fields are marked *