Vaux-le-Vicomte: The History of Chateau and its Owner, Nicolas Fouquet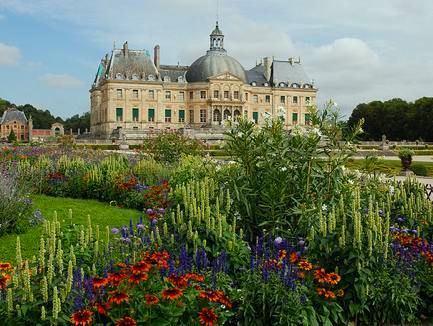 Vaux-le-Vicomte is a magnificent chateau approximately 60 km south of Paris. Built between the years of 1656 and 1661, it is a fine example of French classicism. Fouquet, Louis XIV's finance minister, commissioned an impressive trio of artists to build the chateau of his dreams. It was to be the crown jewel of his ambition. Instead, it became an object of jealousy and precipitated Fouquet's cruel and rapid downfall. Fouquet was ambitious, intelligent, brazen and a womanizer. His immense fortune allowed him to lend large sums of money to the state and collect sizable interests. It was an operation highly irregular, but not unusual for the time. He was thus able to indulge his own passions for gambling, luxurious living, lavish entertainment, and the arts. His protégés bore such famous names as Moliere, Mme de Sévigné, Mlle de Scudéry, and La Fontaine. His salons and parties were sought after by some of the most prestigious people of the time. It took 18,000 workmen five years to build the castle under the direction of an exceptional group of artists. The architect, Louis Le Vau, was already famous for designing three chateaux, a church, and several buildings in Paris when Fouquet commissioned him. Also on the project was Le Nôtre, who combined the professions of architect and gardener, and rose to fame with his designs for the gardens at Vaux-le-Vicomte. He developed les jardins à la française, a harmonious composition designed to create perspective and illusion of space by using fountains, water falls, low hedges, beautiful sculptured parterres and statues. Finally, Le Brun, an accomplished painter and decorator, was the court painter. These three talented artists collaborated to create a masterpiece of sumptuous elegance. By 1661, the chateau was near completion. Fouquet was hoping to succeed Mazarin, Louis XIV's powerful prime minister who had just died. Fouquet was rich, had power and connections. His ambitious motto Quo non ascendam? (what heights will I not scale ?) seemed congruent with his character and his need to dazzle with his life style. Fouquet was aware that his enemy Colbert (who was to succeed him) had given a report of his financial transactions to the king. However, he continued to play his dangerous games. In August 1661, against his friends advice, Fouquet invited the king and his entourage to a luxurious and spectacular reception. Fireworks, cascading fountains, concerts, and games entertained the guests. Inside the castle, a lavish decor greeted the king: magnificent ceilings and frescos painted by Le Brun, elaborate tapestries made in the atelier founded by Fouquet (which later became the Gobelins factory in Paris ), carpets, and paintings by some of the most well known artists of the time. After visiting the sumptuous rooms, Louis XIV was led into the terrace accompanied by his host and Le Nôtre who introduced him to the newly designed classical garden. The unobstructed view of the park offered a magnificent panorama. Large allées framed by rows of low hedges, topiary, and beautiful statues ran across the property with majestic and elegant symmetry. They divided the garden into several sculptured parterres called "carpet of Turqueries." Large pools reflected the summer sky and fountains spurted sprays of water which fell in iridescent drops and foam into marble basins. Surprised and undoubtedly displeased, the king returned to the festivities. A, superb dinner followed, prepared by Vatel, the culinary master of the time. Eighty tables were prepared, covered with the most precious linen. Five hundred dozen silver dishes, thirty-six dozen dozen solid gold dishes were used along with gold pieces richly wrought and engraved. In the park, Molière presented his play Les Facheux, which was commissioned by Fouquet for the event. The Sun King must have felt eclipsed by such luxury and elegance. The extravagance displayed by his host stirred up his resentment and jealousy. The king was furious. He refused to spend the night at Vaux-le-Vicomte, and by the time he returned to Fontainebleau, Fouquet was already judged and sentenced. Not only would he would never be prime minister, but his career had come to a tragic end. Three weeks later, Louis XIV issued an order for d'Artagnan, the captain of his musketeers, to arrest Fouquet. The finance minister was accused of embezzling vast sums of money. The trial lasted three long years. Fouquet's eloquent defense proved to be powerless against the will of the king, and Colbert's vindictive and relentless pursuit. Finally, the court pronounced the sentence of banishment for Fouquet, but the king did not care to see a man of such stature go free in a foreign country and therefore commuted the sentence to life imprisonment. Fouquet spent his final 19 years imprisoned in the citadel of Pignerole. The castle stripped of some of its precious content by the king, remained in Mme Fouquet's possession until 1705. In 1875, Vaux-le-Vicomte was saved from demolition by Alfred Sommelier, a rich industrial, who devoted his life in restoring the magnificent estate to its former beauty. The castle is still privately owned, and open to the public. PRACTICAL INFORMATION
Château Vaux le Vicomte
77950 Maincy (55 km from Paris, near Melun) Tél: 01 6414 4192 Open seasonally, hours vary during low-season. Please
check site
for hours during your visit. Accessibility: possible to visit gardens & ground floor only; need someone to open an exterior gate. No lifts. References "Fouquet Nicholas." Encyclopédie Microsoft. Encarta 97 Microsoft corporation. Fox, H. M. André Le Nôtre Garden Architect to the Kings. New York: Crown Publishers, Inc. Gayot, A. ( 1994). The Best of Paris. Los Angeles: Gault Millau, Inc. Robert, H. (1923). Les Grands Procès De L'Histoire. Paris:…
SUBSCRIBE
ALREADY SUBSCRIBED?
BECOME A BONJOUR PARIS MEMBER

Gain full access to our collection of over 5,000 articles and bring the City of Light into your life. Just 60 USD per year.

Find out why you should become a member here.

Sign in

Fill in your credentials below.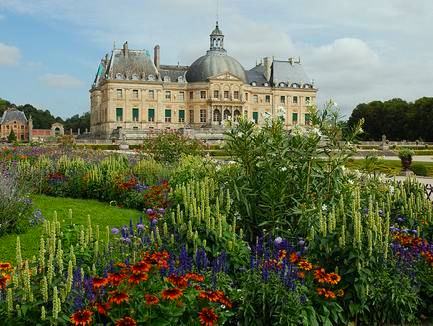 Vaux-le-Vicomte is a magnificent chateau approximately 60 km south of Paris. Built between the years of 1656 and 1661, it is a fine example of French classicism. Fouquet, Louis XIV's finance minister, commissioned an impressive trio of artists to build the chateau of his dreams. It was to be the crown jewel of his ambition. Instead, it became an object of jealousy and precipitated Fouquet's cruel and rapid downfall.
Fouquet was ambitious, intelligent, brazen and a womanizer. His immense fortune allowed him to lend large sums of money to the state and collect sizable interests. It was an operation highly irregular, but not unusual for the time. He was thus able to indulge his own passions for gambling, luxurious living, lavish entertainment, and the arts. His protégés bore such famous names as Moliere, Mme de Sévigné, Mlle de Scudéry, and La Fontaine. His salons and parties were sought after by some of the most prestigious people of the time.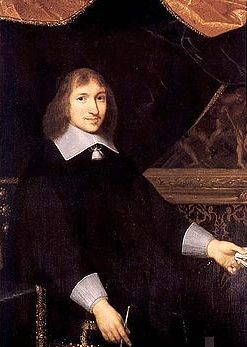 It took 18,000 workmen five years to build the castle under the direction of an exceptional group of artists. The architect, Louis Le Vau, was already famous for designing three chateaux, a church, and several buildings in Paris when Fouquet commissioned him. Also on the project was Le Nôtre, who combined the professions of architect and gardener, and rose to fame with his designs for the gardens at Vaux-le-Vicomte. He developed les jardins à la française, a harmonious composition designed to create perspective and illusion of space by using fountains, water falls, low hedges, beautiful sculptured parterres and statues. Finally, Le Brun, an accomplished painter and decorator, was the court painter. These three talented artists collaborated to create a masterpiece of sumptuous elegance.
By 1661, the chateau was near completion. Fouquet was hoping to succeed Mazarin, Louis XIV's powerful prime minister who had just died. Fouquet was rich, had power and connections. His ambitious motto Quo non ascendam? (what heights will I not scale ?) seemed congruent with his character and his need to dazzle with his life style. Fouquet was aware that his enemy Colbert (who was to succeed him) had given a report of his financial transactions to the king. However, he continued to play his dangerous games.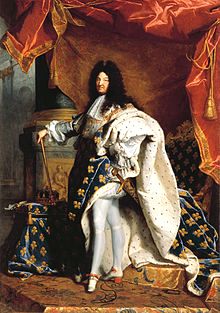 In August 1661, against his friends advice, Fouquet invited the king and his entourage to a luxurious and spectacular reception. Fireworks, cascading fountains, concerts, and games entertained the guests. Inside the castle, a lavish decor greeted the king: magnificent ceilings and frescos painted by Le Brun, elaborate tapestries made in the atelier founded by Fouquet (which later became the Gobelins factory in Paris ), carpets, and paintings by some of the most well known artists of the time. After visiting the sumptuous rooms, Louis XIV was led into the terrace accompanied by his host and Le Nôtre who introduced him to the newly designed classical garden. The unobstructed view of the park offered a magnificent panorama. Large allées framed by rows of low hedges, topiary, and beautiful statues ran across the property with majestic and elegant symmetry. They divided the garden into several sculptured parterres called "carpet of Turqueries." Large pools reflected the summer sky and fountains spurted sprays of water which fell in iridescent drops and foam into marble basins. Surprised and undoubtedly displeased, the king returned to the festivities.
A, superb dinner followed, prepared by Vatel, the culinary master of the time. Eighty tables were prepared, covered with the most precious linen. Five hundred dozen silver dishes, thirty-six dozen dozen solid gold dishes were used along with gold pieces richly wrought and engraved.
In the park, Molière presented his play Les Facheux, which was commissioned by Fouquet for the event. The Sun King must have felt eclipsed by such luxury and elegance. The extravagance displayed by his host stirred up his resentment and jealousy. The king was furious. He refused to spend the night at Vaux-le-Vicomte, and by the time he returned to Fontainebleau, Fouquet was already judged and sentenced. Not only would he would never be prime minister, but his career had come to a tragic end.
Three weeks later, Louis XIV issued an order for d'Artagnan, the captain of his musketeers, to arrest Fouquet. The finance minister was accused of embezzling vast sums of money. The trial lasted three long years. Fouquet's eloquent defense proved to be powerless against the will of the king, and Colbert's vindictive and relentless pursuit. Finally, the court pronounced the sentence of banishment for Fouquet, but the king did not care to see a man of such stature go free in a foreign country and therefore commuted the sentence to life imprisonment.
Fouquet spent his final 19 years imprisoned in the citadel of Pignerole. The castle stripped of some of its precious content by the king, remained in Mme Fouquet's possession until 1705. In 1875, Vaux-le-Vicomte was saved from demolition by Alfred Sommelier, a rich industrial, who devoted his life in restoring the magnificent estate to its former beauty.
The castle is still privately owned, and open to the public.
PRACTICAL INFORMATION
77950 Maincy (55 km from Paris, near Melun)
Tél: 01 6414 4192
Open seasonally, hours vary during low-season. Please check site for hours during your visit.
Accessibility: possible to visit gardens & ground floor only; need someone to open an exterior gate. No lifts.
References
"Fouquet Nicholas." Encyclopédie Microsoft. Encarta 97 Microsoft corporation.
Fox, H. M. André Le Nôtre Garden Architect to the Kings. New York: Crown Publishers, Inc.
Gayot, A. ( 1994). The Best of Paris. Los Angeles: Gault Millau, Inc.
Robert, H. (1923). Les Grands Procès De L'Histoire. Paris: Payot.
Whitesides, N. ( 1998). Vaux-le-Vicomte. France, 17 thru 21.
Josette Del Vecchio is a French citizen residing in the United States after living extensively throughout Europe, Africa, and the USA. She keeps close ties with her native France.
More in Vaux le Vicomte, vaux vicomte
---
---