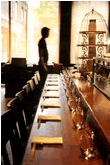 Umu – born of nature. Welcome to London's first Kyoto restaurant which won its' first Michelin * within five months of opening in September 2004.
Launched by Marlon Abela, dynamic food guru, wine afficionado and businessman, under the banner of his privately held company MARC (Marlon Abela Restaurant Corp.) there are already restaurants in NYC (A Voce), Greenwich Conn (Gaia). Coming up – Dubai, Miami, Las Vegas, the world.
Abela just lives for excellent food and fine wines which he buys at Christies, Sotheby's, across Europe. I eat at one of my restaurants almost every day and I'm very involved in what's going on and what's being served, he says.
So, when Abela met Ichiro, they planned to create the finest Japanese cuisine, using unique ingredients. True Kyoto food is based around the core elements of water, vegetables and fish. Wild fish is flown, exclusively for Umu, direct from the Pacific, Atlantic and the Meditereanean. We've brought in red carrots and native Kyoto aubergines. We also make our own tofu with water shipped from Japan, says Abela.
Ichiro Kubota, whose father is one of Japan's top chefs,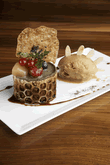 perfected his cooking in some of Kyoto's top restaurants, notably Tsuruya, the Japanese Imperial Household's favourite canteen. He also did stints at The Grand Hotel, Hiroshima (they make wonderful French soups), Hotel La Villa, Corsica and at Michelin *** George Blanc's Vonnas restaurant www.georgesblanc.com yin-yang n'est pas? As good as it gets.
"My menu showcases Kyoto cuisine. there's tsukuri known as sashimi, and a variety of sushi and Kaiseki, a tradtional tasting menu which includes vegetarian dishes based on Chinese Zen-Buddist cuisine". If Umu's seven-course Kaiseki menu is too much, choose from the extensive A La Carte menu. Kubota says he concentrates on balance of flavours and textures.  He simmers vegetabes, fish and meat, to capture the original taste.
Get help choosing, unless you're from Kyoto. You could begin with Walnut and sesame tofu, a little taste of White miso soup, made from 100% bonito stock, the white miso is from Kyoto, and Eel kabayaki, kinome pepper (the new black) Then Suppon jitate – sake flavoured clear soup, to cleanse. You need to try Deep fried lobster yuba roll, thick juicy cut of seared tuna belly and don't ignore Grade 9 Wagyu beef with fresh wasabi, it'll bring tears of joy to your eyes.  For the ladies who do, vegetarian rice, steamed, with vegetables and soup stock, finish with white miso ice-cream.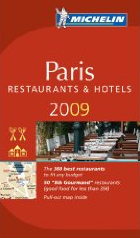 Tony Chi's zen décor, features dark and handsome rich colours, mirrors, sexy low velvet banquettes, it's refined, defined, very discreet. Set apart from the main restaurant space, the Saké Table is located in a private area, for about 12. Menus are tailor-made and guests choose either the Kaiseki menu or Japanese A La Carte, washed down with the appropriate Saké, bien sur.  Madonna loves Umu, but I didn't tell you that!
The wine list, as you would expect from Abela, who launched MARC Fine Wines, his own independent wine company (www.marcfinewines.com) is impressive. Head Sommelier Kumiko Tamba will introduce you to something a little different, say, the Japanese Chateau Mercian Estate (www.chateaumercian.com) Not only champagnes, beers and world wines but also an extensive 160+ Saké list. But I don't drink! No problem, there's  fragrant Japanese teas Sencha, Karigane, Gyokuro, Genmaicha and Macha, which is served at the traditional tea ceremony. Houjicha, the rich roasted brown tea is often served at the end of the meal, "it's the finest of tea and comes from Kyoto", says Kubota with a proud grin.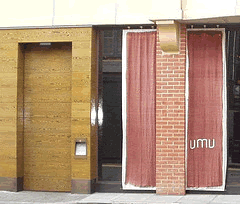 There's a knack to opening the wenge-wood and bronze front door, remember to click on the right-hand side. Sayonara sweetie.
Anything you want to do or see while you're in the UK and Europe is available from www.bluebespoke.com
Marlon Abela's MARC Group,
14 Bruton Street, off Berkeley Square, W.1
T: +44 (0) 207 499 881
Shut Sunday
Average price dinner £70 + wine
Average price lunch £40 + wine
And also:
Mortons , 28 Berkeley Square, London. W.1
T: + 44 (0) 20-7499 0363
The Greenhouse, 27A Hay's Mews. London, W.1
T: + 44 (0)20-7499 3331.
A Voce – NYC – T: +1 212 545 8555
Gaia, 253 Greenwich Avenue, Connecticut T: 00 +1 203-661 3443.