Traveling during a Period of Uncertainty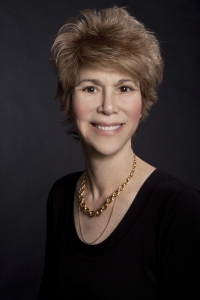 When the seasons change, the Bonjour Paris mailbox is traditionally filled with questions pertaining to what clothes people should bring to France. If they're heading to the Côte d'Azur, will it still be warm enough to swim? And could you please suggest 22 day trips? That's part and parcel of running a website; we're used to giving advice, making recommendations and hoping for the best. There's no one answer that satisfies each and every person. But c'est la vie, and we do our best. This week's queries have been different. Is it safe to come to France? If you've been watching the news, you know the Eiffel Tower has been closed twice in the past week. Both times were false alarms. A friend of mine who lives near the Tower said she had zero idea about the closures until a family member called from San Francisco to see if her family was OK. Jane was amazed since she said the area was "tourists as usual." She'd just returned from the playground with her toddlers and commented that no one looked panicked in the least. In addition, one of Paris's train stations was evacuated. As tends to be the case in such situations, someone had left a suitcase. Until the police and the sniffer dogs came and the area was declared safe, people were inconvenienced. Better safe than sorry. This reminds me of when a bomb was detonated in a trashcan on the Champs-Élysées in the '90s. The receptacles were solid with round openings. People weren't as aware of terrorist attacks then, although the French government claims it had its antenna up and out. Rather than waiting for another possible occurrence, the trash bins were sealed tight as drums. What people did with their accumulated trash was a bit of a challenge. The city placed brown box cartons that overflowed with paper and cans, etc. Finally they were replaced with transparent plastic bags hanging on rings so garbage could be tossed without having the sidewalks look as if they were trash dumps. During that era, travelers were concerned as to whether or not Paris was a safe destination. Initially, I found the trucks filled with national police from the CRS always visible and looking extremely well-armed and rough-and-tough unnerving. What I ultimately realized is the French government doesn't want to hide the fact it's willing to do battle with anyone or any group with subversive motives. The police are visible in a show of strength. Imagine my surprise when I was doing an interview with one of the officers in a truck only to see the others playing cards. At the same time, they were constantly on the lookout. My brain flash-backed to the days after Martin Luther King was assassinated in 1968 and riots erupted over the country. The 14th Street corridor in Washington, D.C., was torched. It was one of the most shocking occurrences in my lifetime. I was young and naïve enough that it didn't even enter into my realm of consciousness that something so terrible could happen. At that time, I lived in the Georgetown area of D.C.  Because it was where many government officials lived, the Marines and the National Guard were called into to protect the area as well as other parts of D.C.  It was an eerie feeling being surrounded by armed soldiers. We breathed a great sigh of relief when they disappeared and it was deemed safe to return to our daily routines. There have been numerous troubling and horrible occurrences since that time, but does that mean people should give up traveling? My vote is no. I've even made it a point to take a flight on September 11th, the anniversary of the Twin Towers being destroyed as well as parts of the Pentagon. There have been rumors of terrorists' plots brewing in the U.K, France and Germany, and security has definitely been beefed up. The U.S. government is working with its European allies. But Secretary of State Hilary Clinton declined to provide specifics. "We are not going to comment on specific intelligence, as doing so threatens to undermine intelligence operations that are critical in protecting the United States and our allies." In France, Olivier Bagousse, who runs the Paris police department's Command and Information Center, said authorities have stepped up their alert level following recent intelligence. They are manning a restricted area in Paris's central police headquarters (across from the Notre Dame Cathedral) that looks and functions as a small version of NASA's Mission Control. From there, they can survey Paris utilizing 400 closed-circuit cameras that are strategically placed throughout the city. The seminal question is should people stop living because of fear? On top of that, my guess is there probably aren't many cities that are considerably safer than Paris since the authorities are being more than vigilant. It goes without saying that tourists should stay alert. Would you postpone a trip to Europe?  I wouldn't, though I know not everyone shares my mantra that living in fear isn't really living. (c) Paris New Media, LLC
[email protected]
Readers are constantly asking me for authentic and out of the ordinary experiences when they come to Paris.
Experience Paris
– our newest travel partner – they can arrange unique experiences in Paris and throughout France. When you contact Larry, please say, "Karen sent you" and use the code BJ001.
SUBSCRIBE
ALREADY SUBSCRIBED?
BECOME A BONJOUR PARIS MEMBER

Gain full access to our collection of over 5,000 articles and bring the City of Light into your life. Just 60 USD per year.

Find out why you should become a member here.

Sign in

Fill in your credentials below.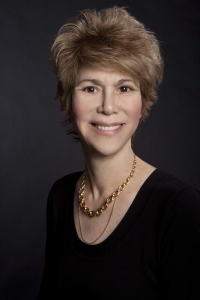 When the seasons change, the Bonjour Paris mailbox is traditionally filled with questions pertaining to what clothes people should bring to France. If they're heading to the Côte d'Azur, will it still be warm enough to swim? And could you please suggest 22 day trips?
That's part and parcel of running a website; we're used to giving advice, making recommendations and hoping for the best. There's no one answer that satisfies each and every person. But c'est la vie, and we do our best.
This week's queries have been different. Is it safe to come to France? If you've been watching the news, you know the Eiffel Tower has been closed twice in the past week. Both times were false alarms. A friend of mine who lives near the Tower said she had zero idea about the closures until a family member called from San Francisco to see if her family was OK. Jane was amazed since she said the area was "tourists as usual." She'd just returned from the playground with her toddlers and commented that no one looked panicked in the least.
In addition, one of Paris's train stations was evacuated. As tends to be the case in such situations, someone had left a suitcase. Until the police and the sniffer dogs came and the area was declared safe, people were inconvenienced. Better safe than sorry.
This reminds me of when a bomb was detonated in a trashcan on the Champs-Élysées in the '90s. The receptacles were solid with round openings. People weren't as aware of terrorist attacks then, although the French government claims it had its antenna up and out.
Rather than waiting for another possible occurrence, the trash bins were sealed tight as drums. What people did with their accumulated trash was a bit of a challenge. The city placed brown box cartons that overflowed with paper and cans, etc. Finally they were replaced with transparent plastic bags hanging on rings so garbage could be tossed without having the sidewalks look as if they were trash dumps.
During that era, travelers were concerned as to whether or not Paris was a safe destination. Initially, I found the trucks filled with national police from the CRS always visible and looking extremely well-armed and rough-and-tough unnerving.
What I ultimately realized is the French government doesn't want to hide the fact it's willing to do battle with anyone or any group with subversive motives.
The police are visible in a show of strength. Imagine my surprise when I was doing an interview with one of the officers in a truck only to see the others playing cards. At the same time, they were constantly on the lookout.
My brain flash-backed to the days after Martin Luther King was assassinated in 1968 and riots erupted over the country. The 14th Street corridor in Washington, D.C., was torched. It was one of the most shocking occurrences in my lifetime.
I was young and naïve enough that it didn't even enter into my realm of consciousness that something so terrible could happen. At that time, I lived in the Georgetown area of D.C.  Because it was where many government officials lived, the Marines and the National Guard were called into to protect the area as well as other parts of D.C.  It was an eerie feeling being surrounded by armed soldiers. We breathed a great sigh of relief when they disappeared and it was deemed safe to return to our daily routines.
There have been numerous troubling and horrible occurrences since that time, but does that mean people should give up traveling? My vote is no. I've even made it a point to take a flight on September 11th, the anniversary of the Twin Towers being destroyed as well as parts of the Pentagon.
There have been rumors of terrorists' plots brewing in the U.K, France and Germany, and security has definitely been beefed up. The U.S. government is working with its European allies. But Secretary of State Hilary Clinton declined to provide specifics. "We are not going to comment on specific intelligence, as doing so threatens to undermine intelligence operations that are critical in protecting the United States and our allies."
In France, Olivier Bagousse, who runs the Paris police department's Command and Information Center, said authorities have stepped up their alert level following recent intelligence. They are manning a restricted area in Paris's central police headquarters (across from the Notre Dame Cathedral) that looks and functions as a small version of NASA's Mission Control. From there, they can survey Paris utilizing 400 closed-circuit cameras that are strategically placed throughout the city.
The seminal question is should people stop living because of fear? On top of that, my guess is there probably aren't many cities that are considerably safer than Paris since the authorities are being more than vigilant. It goes without saying that tourists should stay alert.
Would you postpone a trip to Europe?  I wouldn't, though I know not everyone shares my mantra that living in fear isn't really living.
(c) Paris New Media, LLC
Readers are constantly asking me for authentic and out of the ordinary experiences when they come to Paris. Experience Paris – our newest travel partner – they can arrange unique experiences in Paris and throughout France. When you contact Larry, please say, "Karen sent you" and use the code BJ001.
More in Bonjour Paris, French politics, French tourism, karen fawcett
---
---