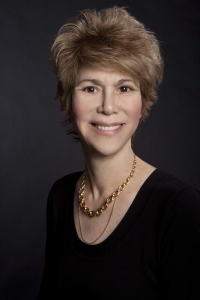 People who don't live in Paris appear to be endlessly fascinated by those who do. Perhaps that should be rephrased to specify Bonjour Paris readers, a clearly self-selected group that wants to know so many things that it feels as if I should be keeping a diary of how I spend my days.
There are the endless questions about the weather. Let me go on record and say I have zero idea what it will be like on April 8 and dress for all seasons.
If my emails serve as an indication, many people would opt to move to France or keep one foot in their home country and one on Gallic soil. The reality is that no matter where you live, life is an endless train of facts and inevitabilities, and such things as dealing with mail, doing the laundry, brushing your teeth, washing and buying groceries are realities, that is, unless you're able to afford to hire hot and cold running staff—and some things on this list money just can't buy.
I'm among the very lucky who is free enough to not have to work in an office and not have an hour-long commute. I'm my own boss—for better, and come to think of it, sometimes for worse. How I'd love to work a thirty-five hour week, have five paid weeks of vacation plus quite a few (paid) holidays thrown into the pot.  There are also times I wish I worked in an office with other people. There would also be equipment that more than not works and someone on staff with IT skills.
In addition, being an American, I don't take some French holidays and because I'm in France, I don't take some American ones. What's wrong with this picture? There are times I'd like to strike (higher wages, more benefits, fewer hours) but against whom could I protest? As for the retirement age, let's not go there.
Paris is similar to most big cities where if you take advantage of the many things you can do (and they don't necessarily require spending tons of money), you can keep busy morning, noon and night.
In the past week, I've attended a fundraiser for a group I hold near and dear. Each attendee paid 50 euros and met for champagne and appetizers at one person's apartment where we spent more than an hour listening to wonderful classical music performed by counter-tenor Dominique Corbiau and pianist Katsumumi Suetsugu.
The group crossed the street to another host's apartment where there was a buffet dinner and incredible jazz with singer/songwriter Ferricia Fatia, Ti Harmon, flautist Sabine Boyer and other accompanists. The guests really got into the spirit, making this event one everyone would remember.
The 16th Salon du Chocolat was taking place and anyone who attended could get a sugar high simply walking into the exposition center. Let's not even discuss how many calories attendees gained just taking the tiniest samples. I bought a tiny gift from La Cuillère Suisse. Who could resist one of the company's logos, "Nine out of ten people like chocolate. The tenth lies"?
The Monet Exhibit at the Grand Palais is another must-see and I was lucky enough to be able to snag a ticket. It's anticipated that at least 500,000 people will see this show before it's over on January 24, and 83,000 tickets had been sold before it even opened. This is the largest retrospective of Monet, showcasing nearly 200 examples of his work.
Those have been some of the highlights. There have been trips to the post office, the SNCF office to buy a round-trip train ticket to London, the bank, the phone store where I received zero satisfaction, the dry-cleaner and naturally the grocery store—which sounds like something you can do in Cannes or Kansas, though that would be an amazing train ticket. When you live in Paris, you don't go out to dinner every night even though I've eaten at a couple of restaurants that make me wish I could afford to do so.
No matter how rushed, I make a daily pilgrimage to the Luxembourg Garden. It may only last a few minutes, but it restores my soul. It is also one of those parts of Paris for which I cannot think of an equivalent anywhere I've lived or traveled. Perhaps that's why it's so restorative.  It reminds me where I am—and why I live here and love Paris so.
(c) Paris New Media, LLC
Readers are constantly asking me for authentic and out of the ordinary experiences when they come to Paris. Experience Paris – our newest travel partner – can arrange unique experiences in Paris and throughout France. When you contact Larry, please say, "Karen sent you" and use the code BJ001.