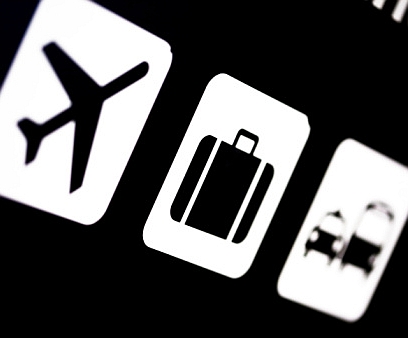 Blame it on that movie "Taken," about a girl named Amanda getting abducted trying to make her way from the airport into Paris, but I get a bit twitchy about ground transportation upon arrival in France. I recognize that this is an unfounded, irrational fear; as long as one does not abandon her common sense, there are a myriad of reasonable options to get into Paris from the airport(s). Sometimes, though, this means also doing a little homework, something to which I am no stranger, now entering my eighth year of university studies. The past seven were in the U.S. to obtain my law degree, J.D., at the University of Maine School of Law; numbers 8 and 9 are to commence this fall at Sciences Po here in Paris to obtain my French law degree, master droit économique. As a good little student, working with a slim budget, but also wanting to avoid too much pre-trip planning, I have several times taken the RER B train from Roissy Charles de Gaulle right to the Châtelet-Les Halles Station in the center of Paris. The train is cheap, efficient, avoids traffic, and requires no real advance planning. Just get off your plane. Collect your bags. Follow the well-marked signs to the RER. Purchase a ticket (there are plenty of attendants behind the ticket counter who speak English, French, and I'm sure multiple other languages that I do not speak). Go down to the track (which is also well marked by signs and quite intuitive like all train transportation in the Paris region). Step on board (they come frequently). Watch some admittedly less than scenic landscapes roll by for the next approximately 30ish minutes, and voilà. You will have arrived. I am a big fan of the RER. However, this trip (my fifth in the past year and a half) I knew I would be lugging lots of luggage—two heavy suitcases and two formidable carry-on items. This required a little more homework (but, on a positive note, not as much pre-planning as the time I travelled to Paris on crutches with a broken foot). Thanks to Bonjour Paris for the link, I reserved in advance with Paris Shuttle, and without any problems I arrived at my new apartment. Well, without any problems, if you account for a wee little cultural difference. My reservation confirmation explicitly informed me not to worry if the shuttle was later than my scheduled time, blah, blah, blah. Do people really pay attention to these types of advance warnings, particularly roughly $36 later? Pardon me, but coming from the east coast of the U.S., I'm fully accustomed to worrying very much if things are not perfectly on time. I arrive for meetings 15 minutes in advance, and doesn't everybody? At university, if a professor did not arrive in the first 15 minutes, the class was free to leave, according to the aptly named "15-minute rule." France is pretty much the reverse. During my second year of American Law School I studied abroad for a semester at the Université de Cergy-Pontoise, just to the west of Paris. I was absolutely baffled that nobody expected a professor to arrive until 15 minutes after the class was scheduled to commence. So, if you consider that I am always about 15 minutes early, and the other party is always about 15 minutes late, this means that I typically waste about 30 minutes of my life for any planned encounter in France. This past Saturday's shuttle ride from the airport was, naturally, no different. An 8:30 a.m. scheduled pick-up time really translated to something bordering closer to 9:00 a.m. It is true, though, that are some things in life that are well worth the wait, and Paris is amongst such things. Clearly something here has captured so many of us that we just keep coming back, and coming back, and coming back for some more. There are the trite things everybody will mention: food (it almost seems beside the point to parenthetically single out bread, cheese, pastry, wine, etc.), shopping, sites, etc. But there are also the not-so-trite things, the intangible things that elude description, that sense of discovery, of the stark paradoxes, the new and the old, the modern and the historic side by side. So, pack your patience, and particularly if coming for slightly more than a vacation, be prepared for bureaucracy (a word that I was unable to spell in English until spending my first semester of studies in France). Visas to France, particularly for students, have changed a fair amount, even since my first trip here (January 2009). But, that is such a hefty subject that it is best left for another article. For now, suffice to say that I have been taken by Paris. Paris Shuttle is the leading provider of pre-bookable airport transfers in Paris. Book your airport transfer with
Paris-Shuttle.com
and save up to 30%.
SUBSCRIBE
ALREADY SUBSCRIBED?
BECOME A BONJOUR PARIS MEMBER

Gain full access to our collection of over 5,000 articles and bring the City of Light into your life. Just 60 USD per year.

Find out why you should become a member here.

Sign in

Fill in your credentials below.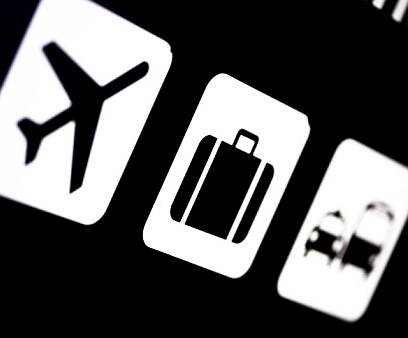 Blame it on that movie "Taken," about a girl named Amanda getting abducted trying to make her way from the airport into Paris, but I get a bit twitchy about ground transportation upon arrival in France. I recognize that this is an unfounded, irrational fear; as long as one does not abandon her common sense, there are a myriad of reasonable options to get into Paris from the airport(s). Sometimes, though, this means also doing a little homework, something to which I am no stranger, now entering my eighth year of university studies. The past seven were in the U.S. to obtain my law degree, J.D., at the University of Maine School of Law; numbers 8 and 9 are to commence this fall at Sciences Po here in Paris to obtain my French law degree, master droit économique.
As a good little student, working with a slim budget, but also wanting to avoid too much pre-trip planning, I have several times taken the RER B train from Roissy Charles de Gaulle right to the Châtelet-Les Halles Station in the center of Paris. The train is cheap, efficient, avoids traffic, and requires no real advance planning. Just get off your plane. Collect your bags. Follow the well-marked signs to the RER. Purchase a ticket (there are plenty of attendants behind the ticket counter who speak English, French, and I'm sure multiple other languages that I do not speak). Go down to the track (which is also well marked by signs and quite intuitive like all train transportation in the Paris region). Step on board (they come frequently). Watch some admittedly less than scenic landscapes roll by for the next approximately 30ish minutes, and voilà. You will have arrived.
I am a big fan of the RER. However, this trip (my fifth in the past year and a half) I knew I would be lugging lots of luggage—two heavy suitcases and two formidable carry-on items. This required a little more homework (but, on a positive note, not as much pre-planning as the time I travelled to Paris on crutches with a broken foot). Thanks to Bonjour Paris for the link, I reserved in advance with Paris Shuttle, and without any problems I arrived at my new apartment. Well, without any problems, if you account for a wee little cultural difference.
My reservation confirmation explicitly informed me not to worry if the shuttle was later than my scheduled time, blah, blah, blah. Do people really pay attention to these types of advance warnings, particularly roughly $36 later? Pardon me, but coming from the east coast of the U.S., I'm fully accustomed to worrying very much if things are not perfectly on time. I arrive for meetings 15 minutes in advance, and doesn't everybody? At university, if a professor did not arrive in the first 15 minutes, the class was free to leave, according to the aptly named "15-minute rule."
France is pretty much the reverse. During my second year of American Law School I studied abroad for a semester at the Université de Cergy-Pontoise, just to the west of Paris. I was absolutely baffled that nobody expected a professor to arrive until 15 minutes after the class was scheduled to commence. So, if you consider that I am always about 15 minutes early, and the other party is always about 15 minutes late, this means that I typically waste about 30 minutes of my life for any planned encounter in France. This past Saturday's shuttle ride from the airport was, naturally, no different. An 8:30 a.m. scheduled pick-up time really translated to something bordering closer to 9:00 a.m.
It is true, though, that are some things in life that are well worth the wait, and Paris is amongst such things. Clearly something here has captured so many of us that we just keep coming back, and coming back, and coming back for some more. There are the trite things everybody will mention: food (it almost seems beside the point to parenthetically single out bread, cheese, pastry, wine, etc.), shopping, sites, etc. But there are also the not-so-trite things, the intangible things that elude description, that sense of discovery, of the stark paradoxes, the new and the old, the modern and the historic side by side.
So, pack your patience, and particularly if coming for slightly more than a vacation, be prepared for bureaucracy (a word that I was unable to spell in English until spending my first semester of studies in France). Visas to France, particularly for students, have changed a fair amount, even since my first trip here (January 2009). But, that is such a hefty subject that it is best left for another article. For now, suffice to say that I have been taken by Paris.
Paris Shuttle is the leading provider of pre-bookable airport transfers in Paris. Book your airport transfer with Paris-Shuttle.com and save up to 30%.
More in American expats, Bonjour Paris, cultural differences
---
---