Stand Out of the Way! Serious News: It's Time for the Cannes Film Festival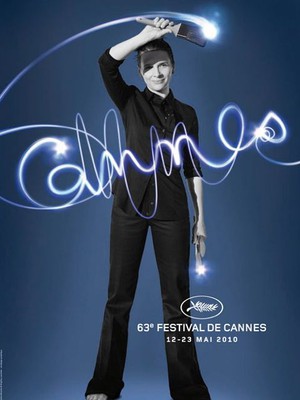 Don't say you weren't alerted. If there's any possibility you'll be attending or just sightseeing at the annual film festival in France's seaside resort of Cannes this month and you are—or are with—a woman, there is something you simply must know. No. It's not what films are being shown. It's what and which hair styles will be in vogue. According to the festival's official hairdresser, the firm Dessange that's been primping up the actresses and female jury members in Cannes for decades, this year it's going to be all chignons. The runner up will be wavy permanents. Dessange should know. In past years, the firm has been responsible for prettying up, among others, such stars as Sharon Stone, Meg Ryan and Scarlet Johansson. After all, they had to look their best for the classic photographer-surrounded, red-carpet entry to the Festival center when their films were in competition. That may be a pleasant job but it's not an easy one. During the festival's May 12-23 run, the French coiffeur will be sending some 15 hairdressers to Cannes. The troop will be armed with no fewer than 5,000 hairpins, 100 hairspray cans and 200 meters of false curls to pep up various coiffures in one way or another—all this to make sure the ladies look ever so beautiful, ever so natural and ever so confident. Let's face it, they have to be all smiles when they cross paths with the literally thousands of photographers who flock to the festival each year. Consider all this normal, however, for France's chic but tiny (population 72,000) Riviera resort, which this year will be hosting for the 63rd time what's often considered the most prestigious of all film festivals. Whatever monumental political news is hitting the front pages at the time—and France has a basketful of controversial economic, political and social problems on its plate at the moment—reality is sidelined by the spotlight on the cinema world's glamorous get-together in Cannes. Each year it attracts some 25,000 accredited global film industry participants, many of them film purchasers and sellers, plus more than 4,000 international journalists and thousands of movie-buff sightseers. In order to cope with the onslought, the festival has more than 1,200 people on staff as security agents, hostesses, chauffeurs, projectionists, logistics specialists and press assistants. This requires a budget of roughly 27 million dollars, about half put up by various film industry sponsors; the remainder is furnished by the French government. After all, the festival enhances the country's reputation as a cultural beacon. Despite all the fascination for Cannes each year as a gathering and showplace for cinema stars parading around in stunning designer-labelled, jewel-bedecked evening dresses and carefully sprayed-in-place coiffures—plus bevies of photographer-surrounded starlets or would-be starlets doing the same in scanty bathing costumes—the festival often fails to engender the same interest for the films it chooses and honors. In fact, it has an long-standing reputation as a showcase for so-called "author" or "art house" films that cinema critics laud on artistic or politically à la mode grounds but that, at the same time, the public studiously avoids when they hit the local movie theatres. This year, according to a lot of media critics, it will be no different. The French daily newspaper Le Figaro is certain to devote major space to the festival during its run. Nevertheless, its advance article on the event bemoaned the fact that this year it will feature, as usual, a good number of veteran actors, actresses and film directors but, sadly, very few talented newcomers. "Cannes: Just take the same things and do them over again," read the headline. In keeping with festival tradition, the opening night film, "Robin Hood," directed by Ridley Scott and featuring Australian star Russell Crowe in the title role, will be a big crowd pleaser. As it happens, that one isn't in the awards competition. This year's festival jury, which includes jurors from the United Kingdom, Italy, France, Puerto Rico, Spain and India, is being presided over by American director Tim Burton. There are three American films, "Another year" by Mike Leigh, "Fair Game" by Doug Liman and "Beautiful" by Alejandru Gonzalz Inarittu, among the seventeen that are competing for the festival's top award, the "Palme d'or," Golden Palm. However, no American film has walked off with the prize since Michael Moore's "Fahrenheit 9/11" in 2004 and, at the moment, although surprises always are possible in Cannes, none of the American entries are being pegged as successors. Americans can take some solace, however, because two other American films, Woody Allen's "You will Meet a Tall Dark Stranger" and Oliver Stone's "Wall Street – Money Never Sleeps," will be shown to festival audiences but in the "out-of-competition category." There also is a sprinkling of American entries in the festival's bevy of accompanying competitions for short films, films by promising debutants and films with a director's specific and usually off-beat angle. Actually, however, to get the feel of the festival you don't really have to see the films involved and, anyway, tickets for them are sold out long in advance. It's the aura and atmosphere in Cannes at festival time that are its main attraction. Getting to Cannes won't be easy. Plane tickets to the nearby airport in Nice are booked months in advance, parking a car is out of the question and, unless you're staying on your own yacht in the Cannes harbor, as many do, hotel and restaurant reservations are practically impossible for simple sightseers to obtain. However, if you get through those barrages,…
SUBSCRIBE
ALREADY SUBSCRIBED?
BECOME A BONJOUR PARIS MEMBER

Gain full access to our collection of over 5,000 articles and bring the City of Light into your life. Just 60 USD per year.

Find out why you should become a member here.

Sign in

Fill in your credentials below.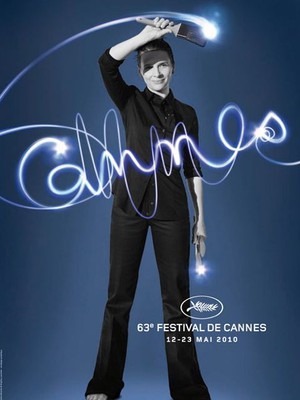 Don't say you weren't alerted.
If there's any possibility you'll be attending or just sightseeing at the annual film festival in France's seaside resort of Cannes this month and you are—or are with—a woman, there is something you simply must know.
No. It's not what films are being shown. It's what and which hair styles will be in vogue.
According to the festival's official hairdresser, the firm Dessange that's been primping up the actresses and female jury members in Cannes for decades, this year it's going to be all chignons. The runner up will be wavy permanents.
Dessange should know. In past years, the firm has been responsible for prettying up, among others, such stars as Sharon Stone, Meg Ryan and Scarlet Johansson. After all, they had to look their best for the classic photographer-surrounded, red-carpet entry to the Festival center when their films were in competition.
That may be a pleasant job but it's not an easy one. During the festival's May 12-23 run, the French coiffeur will be sending some 15 hairdressers to Cannes. The troop will be armed with no fewer than 5,000 hairpins, 100 hairspray cans and 200 meters of false curls to pep up various coiffures in one way or another—all this to make sure the ladies look ever so beautiful, ever so natural and ever so confident. Let's face it, they have to be all smiles when they cross paths with the literally thousands of photographers who flock to the festival each year.
Consider all this normal, however, for France's chic but tiny (population 72,000) Riviera resort, which this year will be hosting for the 63rd time what's often considered the most prestigious of all film festivals.
Whatever monumental political news is hitting the front pages at the time—and France has a basketful of controversial economic, political and social problems on its plate at the moment—reality is sidelined by the spotlight on the cinema world's glamorous get-together in Cannes.
Each year it attracts some 25,000 accredited global film industry participants, many of them film purchasers and sellers, plus more than 4,000 international journalists and thousands of movie-buff sightseers. In order to cope with the onslought, the festival has more than 1,200 people on staff as security agents, hostesses, chauffeurs, projectionists, logistics specialists and press assistants.
This requires a budget of roughly 27 million dollars, about half put up by various film industry sponsors; the remainder is furnished by the French government. After all, the festival enhances the country's reputation as a cultural beacon.
Despite all the fascination for Cannes each year as a gathering and showplace for cinema stars parading around in stunning designer-labelled, jewel-bedecked evening dresses and carefully sprayed-in-place coiffures—plus bevies of photographer-surrounded starlets or would-be starlets doing the same in scanty bathing costumes—the festival often fails to engender the same interest for the films it chooses and honors.
In fact, it has an long-standing reputation as a showcase for so-called "author" or "art house" films that cinema critics laud on artistic or politically à la mode grounds but that, at the same time, the public studiously avoids when they hit the local movie theatres.
This year, according to a lot of media critics, it will be no different.
The French daily newspaper Le Figaro is certain to devote major space to the festival during its run. Nevertheless, its advance article on the event bemoaned the fact that this year it will feature, as usual, a good number of veteran actors, actresses and film directors but, sadly, very few talented newcomers.
"Cannes: Just take the same things and do them over again," read the headline.
In keeping with festival tradition, the opening night film, "Robin Hood," directed by Ridley Scott and featuring Australian star Russell Crowe in the title role, will be a big crowd pleaser. As it happens, that one isn't in the awards competition.
This year's festival jury, which includes jurors from the United Kingdom, Italy, France, Puerto Rico, Spain and India, is being presided over by American director Tim Burton. There are three American films, "Another year" by Mike Leigh, "Fair Game" by Doug Liman and "Beautiful" by Alejandru Gonzalz Inarittu, among the seventeen that are competing for the festival's top award, the "Palme d'or," Golden Palm.
However, no American film has walked off with the prize since Michael Moore's "Fahrenheit 9/11" in 2004 and, at the moment, although surprises always are possible in Cannes, none of the American entries are being pegged as successors.
Americans can take some solace, however, because two other American films, Woody Allen's "You will Meet a Tall Dark Stranger" and Oliver Stone's "Wall Street – Money Never Sleeps," will be shown to festival audiences but in the "out-of-competition category."
There also is a sprinkling of American entries in the festival's bevy of accompanying competitions for short films, films by promising debutants and films with a director's specific and usually off-beat angle.
Actually, however, to get the feel of the festival you don't really have to see the films involved and, anyway, tickets for them are sold out long in advance. It's the aura and atmosphere in Cannes at festival time that are its main attraction.
Getting to Cannes won't be easy. Plane tickets to the nearby airport in Nice are booked months in advance, parking a car is out of the question and, unless you're staying on your own yacht in the Cannes harbor, as many do, hotel and restaurant reservations are practically impossible for simple sightseers to obtain.
However, if you get through those barrages, famous movie directors, producers and movie actors and actresses often can be ogled in one or another of the string of luxury hotel lobbies and chic restaurants that line Cannes' famous seaside walk, the Croisette, or spotted, when their film is scheduled for competitive presentation, getting in and out of chauffeur-driven luxury limousines in front of the Festival auditorium's famed red-carpeted entry steps.
Even if you can't get to the festival yourself this year, don't worry. You can make people think you did by following the proceedings, with photos and film cuts daily on its newly instituted web site: http://www.festival-cannes.com/en.html
All things considered, that's probably the cheapest way to shine up your film buff credentials. Please post what films you think will be among the winners.
If you're coming to France (or for that matter anywhere) you can reserve your hotel here. To rent a car, Bonjour Paris recommends Auto Europe.
Please post your comments or questions and let them flow. Register HERE to do so if you need a free Bonjour Paris user name and password.
More in Bonjour Paris, France, France travel, French artists
---
---