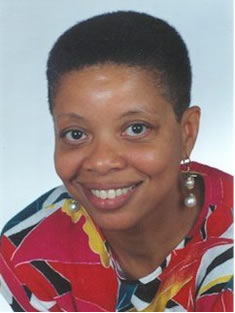 This time I'm inviting all Bonjour Paris readers to take a closer look at Monique Wells. Mrs. Wells is a lady with many talents. She's responsible for the Culture and Lifestyle section of Bonjour Paris and is always searching for contributions that reflect the multicultural nature of life in France. You've hopefully had the pleasure of reading some of her work already…or taking one of her tours… or following one of the recipes in her fabulous cookbook. As I said, she's a lady with many talents. So, here she is! Stats: Name: Monique Wells Nationality: American Profession: Veterinary Pathologist and Toxicologist, Co-Owner of Discover Paris Contact: www.discoverparis.net How long have you been in France and what brought you here? I've been in Paris since 1992. I came to work for the pharmaceutical company Rhone-Poulenc Rorer. What keeps you here? My love of Paris and my jobs. What's different for you here, versus where you're originally from? I love the sheer beauty of the city, the wealth and plurality of culture, the ease of manoeuvrability. I despise driving; I walk or take public transportation everywhere.  I love the food markets and the cuisine. I have a feeling of security in Paris that I never had when living in the U.S. and I love the village atmosphere of my neighbourhood – almost everything that I need on a daily basis is practically outside my doorstep.  I don't need to leave the neighbourhood if I don't choose to. What do you not like about living here, if anything? I do not like the lack of self-reliance and civic responsibility that I see in the French, the difficulties in dealing with administrative tasks, the knee-jerk reflex that brings the words non or c'est pas possible to people's lips before they have considered the request or the task before them. What are your favourite haunts? I love the Luxembourg gardens. What do you miss most from your own country? Certain personal care products not available in France. If you didn't live here, where would you live? I honestly don't know! There's no place in the world like Paris! And if you left France, what would you miss the most? The cuisine. Tell me about your work here. What do you do? I'm a
veterinary pathologist and toxicologist with a consultancy in pre-clinical safety assessment for the pharmaceutical, agricultural, chemical and cosmetics industries. My husband and I are the founders of Discover Paris – a personalized travel planning service that is my passion. We want to expose our clients to Paris as a reflection of their own interests, such as food and wine, art, photography. We believe that self-guided walking itineraries represent the best way to experience Paris. I'm also a freelance writer and editor and the author of two books, "Food for the Soul" and "Paris Reflections" (Christiann Anderson is the illustrator of "Food for the Soul" and co-author of "Paris Reflections".) Complete these two sentences: Paris is… Infinite, inexhaustible, incredible! French people are… Complex, sometimes confusing, but wonderful overall. What advice would you give someone who wants to move here? •    Do your homework before you consider moving here. Learn what administrative hassles you will need to overcome. Decide what income level will be acceptable to you and what type of lifestyle you want to maintain. Establish a network of contacts if possible. •    Have a plan to obtain employment and have significant savings to fall back on in the event that your plan does not work. Often, it won't! •    Develop your French language skills prior to moving here. Negotiating the bureaucracy is easier if you are able to speak the language. Note to readers: Would you like to appear in my Spotlight on Expats column? If so, contact me at
[email protected]
and tell me why your picture and story should go here! Priscilla's Bio: Originally from Alabama, Priscilla Lalisse has been living in Paris since 1999. In addition to Bonjour Paris, she has contributed regularly to such online publications as Paris Woman Journal, and Café de la Soul, where her very personal articles often chronicle the French experience through American eyes. Priscilla is also the author of STOCKDALE, a novel published in 2005. For more information, please go to www.priscillalalisse.com. Copyright © Priscilla Lalisse  
SUBSCRIBE
ALREADY SUBSCRIBED?
BECOME A BONJOUR PARIS MEMBER

Gain full access to our collection of over 5,000 articles and bring the City of Light into your life. Just 60 USD per year.

Find out why you should become a member here.

Sign in

Fill in your credentials below.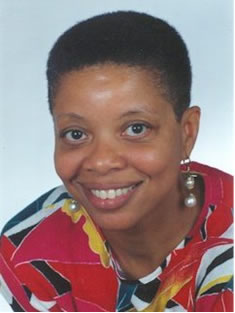 This time I'm inviting all Bonjour Paris readers to take a closer look at Monique Wells. Mrs. Wells is a lady with many talents. She's responsible for the Culture and Lifestyle section of Bonjour Paris and is always searching for contributions that reflect the multicultural nature of life in France. You've hopefully had the pleasure of reading some of her work already…or taking one of her tours… or following one of the recipes in her fabulous cookbook. As I said, she's a lady with many talents. So, here she is!
Stats:
Name: Monique Wells
Nationality: American
Profession: Veterinary Pathologist and Toxicologist, Co-Owner of Discover Paris
Contact: www.discoverparis.net

How long have you been in France and what brought you here?
I've been in Paris since 1992. I came to work for the pharmaceutical company Rhone-Poulenc Rorer.
What keeps you here?
My love of Paris and my jobs.
What's different for you here, versus where you're originally from?
I love the sheer beauty of the city, the wealth and plurality of culture, the ease of manoeuvrability. I despise driving; I walk or take public transportation everywhere.  I love the food markets and the cuisine. I have a feeling of security in Paris that I never had when living in the U.S. and I love the village atmosphere of my neighbourhood – almost everything that I need on a daily basis is practically outside my doorstep.  I don't need to leave the neighbourhood if I don't choose to.

What do you not like about living here, if anything?
I do not like the lack of self-reliance and civic responsibility that I see in the French, the difficulties in dealing with administrative tasks, the knee-jerk reflex that brings the words non or c'est pas possible to people's lips before they have considered the request or the task before them.

What are your favourite haunts?
I love the Luxembourg gardens.
What do you miss most from your own country?
Certain personal care products not available in France.
If you didn't live here, where would you live?
I honestly don't know! There's no place in the world like Paris!
And if you left France, what would you miss the most?
The cuisine.

Tell me about your work here. What do you do?
I'm a

veterinary pathologist and toxicologist with a consultancy in pre-clinical safety assessment for the pharmaceutical, agricultural, chemical and cosmetics industries. My husband and I are the founders of Discover Paris – a personalized travel planning service that is my passion. We want to expose our clients to Paris as a reflection of their own interests, such as food and wine, art, photography. We believe that self-guided walking itineraries represent the best way to experience Paris. I'm also a freelance writer and editor and the author of two books, "Food for the Soul" and "Paris Reflections" (Christiann Anderson is the illustrator of "Food for the Soul" and co-author of "Paris Reflections".)

Complete these two sentences: Paris is…
Infinite, inexhaustible, incredible!
French people are…
Complex, sometimes confusing, but wonderful overall.

What advice would you give someone who wants to move here?
•    Do your homework before you consider moving here. Learn what administrative hassles you will need to overcome. Decide what income level will be acceptable to you and what type of lifestyle you want to maintain. Establish a network of contacts if possible.
•    Have a plan to obtain employment and have significant savings to fall back on in the event that your plan does not work. Often, it won't!
•    Develop your French language skills prior to moving here. Negotiating the bureaucracy is easier if you are able to speak the language.
Note to readers: Would you like to appear in my Spotlight on Expats column? If so, contact me at [email protected] and tell me why your picture and story should go here!
Priscilla's Bio:
Originally from Alabama, Priscilla Lalisse has been living in Paris since 1999. In addition to Bonjour Paris, she has contributed regularly to such online publications as Paris Woman Journal, and Café de la Soul, where her very personal articles often chronicle the French experience through American eyes. Priscilla is also the author of STOCKDALE, a novel published in 2005. For more information, please go to www.priscillalalisse.com.
Copyright © Priscilla Lalisse
 
---
---