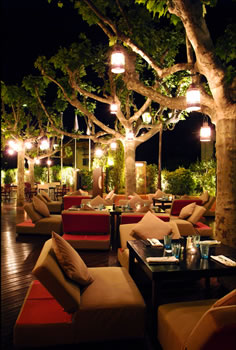 The bikini celebrate its' 60th anniversary this year, created by a Frenchman of course, two actually, couturier Jacques Heim and Louis Réard, who said he was a motor engineer by trade, not a porno king, but I suppose he had a vested interest in bodywork, metal or otherwise.
During and just after WW11 Réard ran the family hosiery business and, while waiting for the ladies to come and buy their nylons, dreamed up a micro-swimsuit comprising two separate pieces and a minimum of fabric. The two-piece was launched at a fashion show at Piscine Molitor, Paris, the rest is history.  Not a lot of people know that, at the time, the Americans were carrying out atomic bomb experiments in the Pacific at Bikini Atoll: Réard and Heim had found a name for their creation.
All it needed was the "right" PR which it got from Brigitte Bardot rolling around on a sandy beach in And God Created Woman (1956). Followed by Jayne Mansfield, Marilyn Monroe, Rita Hayworth, Ursula Andress (her bikini recently went for 21,250€ At Christie's) and, remember Cheryl Tiegs? It's now classic beach fashion and essential to have "the one" each year. To find where it's at, where else but Saint Tropez? And having kitted yourself out at Eres for you, Villebrequin for him, leave the yacht and head off to Alain Ducasse's Saint Tropez concept canteen, SPOON, at the heavenly Hotel Byblos.
In a romantic garden setting SPOON is the Mediterranean variation on the theme of AD's worldwide SPOONS, launched in 1998, and which everyone and his brother have tried, not always with success, to copy. "We change the menu every season, and this year think, when the Far East meets the Med, sticky rice in a lotus leaf, Peking duck, Mandarin pancakes", explains Ducasse over a taster of Sorrel mousse drizzled with lobster oil.
The evolution features the flavours of Asia with Spoon attitude. Wines are chosen by Gérard Margeon, you don't know if you should choose the wine to match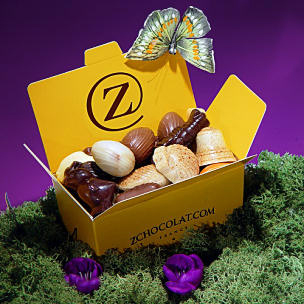 the food, or au contraire. I mean how to resist the local Chateau de Pampelonne 2004 (40€) or bash the plastic with the 1983 Pauillac Mouton Rothschild (468€)? You could even try several by the glass, a festive Mexican 1999 Nebbiolo (12€). Nice.
Goes down well with, say,  starter Cappuccino of fennel with smoked tuna or "China in the Mediterranean" with Wonton soup and shrimps: Miso marinated salmon with wasabi or Dim Sum. Yum. There are pastas with pesto, parmesan and lobster or the classic "Vegetable Garden" of local goodies steamed en cocotte, definitely a good choice with the new bikini in mind. Mains include a fragrant chicken tajine: Turbot with lemon and always a choice of 1 + 2 + 3, so you organise your own flavours and savours. Saddle of lamb is rubbed with spices and veal is spit-raosted with a mango and avocado salad or you could go for the macaroni, but beware of bikini bulge!
Desserts should not be missed, a morning run along the beach will take care of the extra flab. And, when you jog discreetly past the nudies, you'll realise you're not fat at all. Cheese cake, coupe Sundae with cherries and pistachios, tout chocolate. It's all good, and where to spot Ivana (although she does have her own canteen, all red velvet and huge expense natch), Sir Elton, George Hamilton, Rod, Penelope & Co., And, if you're dancing the night away in Les Caves des Roy, you'll need the NRG darling.
SPOON BYBLOS,
Avenue du Maréchal Foch, Saint Tropez,
Open for dinner
T: 04 94 56 68 20
www.spoon.tm.fr
www.byblos.com