Spa Mosaic: The Most Relaxing Massage Ever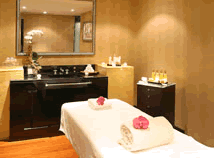 I just had the most relaxing massage ever. Perhaps because nine months of moving (countries and homes), setting up residences in 2 foreign countries, nursing, caring and comforting (and entertaining) my 9 mth old daughter, trying to get back in shape, going on next to no sleep, not to mention enduring an unexpected cesarian section, has left me utterly exhausted.
This massage is long overdue and is a gift from my husband who, despite being on a tight photo shoot schedule, is giving me the entire afternoon off from babycare.
At first, I wasn't sure what to do with my precious time : go to a museum? Get my hair done (my gray roots are in desperate need of a dye), go to the gym and try and do something about my post-pregnancy flab? Read the newspaper for once? I was sure I should do something entirely adult and that wouldn't be possible with my 9 mth old hanging off my hip.
Last night as I contemplated plans for my Big Day Out, I could barely see straight, much less think straight, utterly drained after 9 mths of sleepless nights. I just wanted to sleep. I could check into a hotel…that seemed extravagant and depressing. It suddenly occured to me that what I desperately needed was a massage. Someone to work the kinks out of my back, the knots out of my shoulders which are perpetually bent over while nursing.
Bleary eyed, I searched online for recommendations and came up with the Spa Mosaic, part of the Hilton Arc de Triomphe in the 8th arrondisement.  They happened to have an opening and since I didn't think I would get in somewhere else on such late notice, I took it. The fitness room, sauna, hammam and jacuzzi seemed quite a bonus so I threw my bathing suit in my purse and zoomed out the door, my heart breaking as my daughter cried for me in my husband's arms.
Having misjudged the map, I got out at the wrong metro stop, which turned out to be nowhere near the Hilton. Even worse, the Arc de Triomphe was completely blocked off.
Desperate not to miss a moment of my massage, I ran the 20 plus blocks in my high heeled boots, arriving sweaty and out of breath but on time (I'm hoping that pre-massage jog counteracts the café creme and croissant I indulged in this morning.
Wary of hotel spas, my expectations weren't high. At worst I figured I'd get an hour of undisturbed sleep, and a hot soak. Boy, did I underestimate the Spa Mosaic.
I was pleasantly greeted at the door, given a locker key and shown the facilities. My locker was equipped with a fresh robe, towel and slippers. I hastily undressed, contemplating panties or total buff. Figuring the French probably don't do body treatments with panties, I shoved them in the locker.  My attendant was waiting quietly to show me to my room where (ah ha!) She handed me a pair of disposable panties (great idea!) And offered me a glass of water or fruit juice.
I was instantly transported to the land of relaxation. The soft music, candle lights, and perfectly gaged temperature combined to make a most comfortable, relaxing atmosphere.
I lied down and the massage began. My masseur worked every body part from toes to scalp, using Decleor products, seeming to intuitively know which pressure points would provide the most relief. She didn't speak (I can't stand having to chat while I'm trying to relax) and seemed completely intent on providing the most relaxing experience for me.  After working my entire backside, she asked me to turn over. To my surprise, she removed the sheet in order to massage my abdomen. I've never experienced that in the prudish salons of the USA, but thanks to my experience at spas in Bali (where one is massaged in the buff, no sheet, open air. But oh does the tension melt!), I was non-plussed. (A shy, inhibited girl who used to dress in her sleeping bag at camp, I'm quite impressed with my new bravado!)
She finished up hitting just the right spots in my neck and scalp before leaving me to rest while she brought water and juice.
I declined her offer of products for purchase (as I always do) until she suggested the firming creme for post-pregnancy wobbly bits. Clearly she was not impressed by my forays to the gym…I gave in, figuring I'm in no position to turn down anything that might help shape up this body.
I am relaxing next to the jacuzzi, alternating between hot soaks in the tub and steams in the hammam. Two different types of hot tea, and a choice of lemon or orange infused water are offered Jacuzzi-side.  An array of magazines are available for reading.
I had planned on a trip to a museum afterwards and maybe an exploration of a bookstore (although who am I kidding? When would I have time to read?) But I'm having a hard time tearing myself away from this lovely retreat.
An elderly man with a young woman (thought it was his daughter until I saw them snuggling) has asked me where I'm from, interrupting the sanctity of silence here. That's my cue. Another soak, another steam and then off to the showers. Or, maybe I'll just wait a little longer…..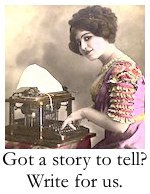 Spa Mosaic at Hilton Arc de Triomphe Paris
51 57 Rue de Courcelles, Paris 8th
TEL: 00 33 1 58 36 67 00

Subscribe for
FREE

weekly newsletters with subscriber-only content.
BonjourParis has been a leading France travel and French lifestyle site since 1995.
Readers' Favorites: Top 100 Books, imports & more at our Amazon store


Update your library…click on an image for details.
Pamper yourself at Paris spas and boutiques….click on image for details.
Thank you for using our link to Amazon.com…your purchases support our free site.
Leave a reply
Your email address will not be published. Required fields are marked *