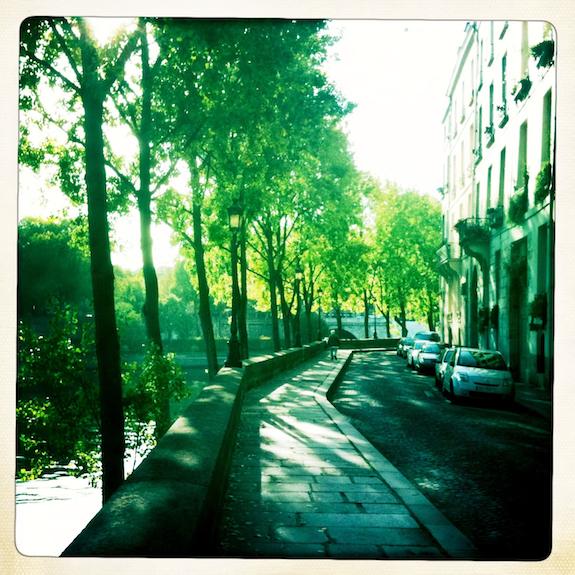 Quai d'Anjou by photojournalist Clay McLachlan
Strolling along the Quai d'Anjou in the Paris 4th Arrondissement on the Île Saint Louis early one morning after dropping my daughter off at school I saw this magical moment of backlit trees lining the promenade along the river Seine.
Paris in autumn is wonderful, as is every other season! However, I am always amazed how summer light changes almost overnight to a seemingly lazy light. It's as if the sun is tired from long summer days and it quietly shows its sleepy golden hues.
A walk around the island of Saint Louis is a wonderful way to spend the morning.
Technical Details: iPhone 3Gs, Hipstamatic app, John S lens, Ina's 1969 Film.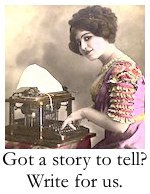 [1]

Clay McLachlan [2] is a Paris-based photojournalist with a clientele that includes internationally acclaimed top chefs, resorts and restaurants. His work has been published in award-winning books you can learn about at Clay McLachlan.com [3]. Clay shares a slice of life in France and beyond in a photo published weekly in BonjourParis.

Subscribe [4] for
FREE

weekly newsletters with subscriber-only content.
BonjourParis has been a leading France travel and French lifestyle site since 1995.
Readers' Favorites: [4]Top 100 Books, imports & more at our Amazon store
Create your own Paris island walking tour…or follow Clay's tips for Cooking With Chocolate (book & DVD).
Thank you for using our link to Amazon.com…we appreciate your support of our site.