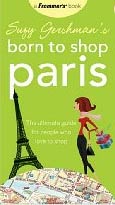 Dear Ones Here I am, back home in Paris, the city that remains my spiritual home even though I sold my flat two years ago. I've been back to Paris several times, of course, but this time seems the oddest because many of my old bus routes have been discontinued and some of my favorite stores are gone. (Bouchara next to Galeries Lafayette is gone—soon to be another branch of H&M!) The #84 bus, which ran from right to left bank (and vice versa, bien sur) with a roll past Madeleine and place Concord, is now fini. I thought the French said ' the more things change, the more they stay the same' but the only thing here that's the same is the pulsating spectacle of the lights atop the Tour Eiffel when they begin to flash every hour on the hour after 7pm. I got into Paris for the winter soldes (sales) and prices were impressive. While the sales were ending in mid-February, prices were fair enough on non-sale merchandise that it was thrilling. The dollar has regained some strength so the money changing factor is no longer at the ouch-level and many items were marked 70% off. I could actually get my passport around the idea of flying to Paris just to shop during the sales and promotional days. Among my most rewarding finds were the trimmings and yard goods up in Montmartre in the fabric markets dotted around Marche St. Pierre (metro: Anvers). I bought fancy smancy trimmings for 20 cents (eurocents, which means about 30 cents US) a meter—I use these to edge placemats that I buy in the U.S. at off-price stores. There were rows of glorious tassels and curtain tie-backs (many could be fashion accessories) and bins of coupons, which is the French word for remnants. At Reine, the fanciest of the fabrics supermarkets, I got a wool boucle for 8 euros a meter. For about $20 U.S. I got enough fabric to make an Eileen Fisher style short jacket…one and a half meters, which doesn't take up that much room in the luggage or from the debit card. TO MARKET, TO MARKET: Actually, I did most of my shopping in the grocery stores which do not have sales. I have three regulars that I use each visit: Monoprix, Lafayette Gourmet ( part of GL and next door to the flagship store Galeries Lafayette on blvd Haussmann, over their Mens' Store) and L' Epicerie, across the street from and associated with Bon Marche on the left bank (metro: Sevres-Babylone). I loaded up on lemon salt flakes, mango chili mustard, instant risotto mix and chocolate batons (flavored chocolate-red pepper- chili) that you stir into hot milk for a memorable cup of hot chocolate. I saw a different version of these batons at the Fancy Food Show a few weeks ago, so this is obviously the new trend in food. HOTEL DEALS: We tried an experiment on hotels for this visit, since during the winter months there are all sorts of promotions of which savvy travelers can take advantage. The Best Western chain has always been a well-known secret as the hotels in France are invariably adorable 3-stars that are cozy and family run. Paris has several such hotels in excellent locations for shoppers and tourists. We chose one blindly based on location and price—just off the Champs Elysees at St. Philippe du Rolle metro; $175 a night w/o breakfast. (We went to Starbucks on the corner for breakfast each morning rather than pay $25 per person at the hotel.) This particular hotel was a 4-star in a 3-star body but the room was large and the bathroom spacious enough. There was no doorman or concierge but the front desk staff was friendly and helpful. Internet in the room costs a whopping $32 a day extra based on a 24hr purchase and at the lobby computer for shorter time periods a stunning $1 per minute (and was broken when I tried to use it). A Perrier from the mini-bar costs E4,65. As part of the experiment, we wanted to know what you got for basically $100 a night more. We traded up slightly from that concept and chose the Hotel Pont Royal, one of the hidden gems of the 7e, right at the junction of the rue du Bac and the blvd. St. Germain, perfect for shoppers. Through Yellin Hotels (
[email protected]
yellinhotels.com) we got a winter promotional rate in USD. This is a boutique hotel that is not a palace hotel, but is in the deluxe category with, of course, doorman, concierge, breakfast included and turn-down service as well as free wifi access in the room. There was a computer downstairs if you didn't bring your laptop—a card for 45 minutes of internet time costs E10. Our room had a view of both the Tour Eiffel and Sacre Coeur. A Perrier from the mini-bar costs E8. Trying to decide which style fits you is a question all travelers have to face. I can just say that you felt every penny of the upgrade in the more expensive hotel. And I didn't even take the bathroom amenities. The Hotel Pont Royal has become part of my regular lexicon partly because it has a great concierge (Christophe), partly because it's my kind of place (not too big, very intime) and largely because of the location. It is right across the street from cafes and has the Joel Rubochon tapas restaurant in the lobby. You can walk the lovely rue du Bac and end up at Bon Marche, to take blvd. St. Germain to Monoprix and beyond. Sometimes I walk on rue d'Universite, the next street to the north (St. Germain is the next street to the south) and look in the windows of the antiques…
SUBSCRIBE
ALREADY SUBSCRIBED?
BECOME A BONJOUR PARIS MEMBER

Gain full access to our collection of over 5,000 articles and bring the City of Light into your life. Just 60 USD per year.

Find out why you should become a member here.

Sign in

Fill in your credentials below.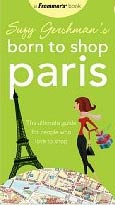 Dear Ones
Here I am, back home in Paris, the city that remains my spiritual home even though I sold my flat two years ago.
I've been back to Paris several times, of course, but this time seems the oddest because many of my old bus routes have been discontinued and some of my favorite stores are gone. (Bouchara next to Galeries Lafayette is gone—soon to be another branch of H&M!) The #84 bus, which ran from right to left bank (and vice versa, bien sur) with a roll past Madeleine and place Concord, is now fini.
I thought the French said ' the more things change, the more they stay the same' but the only thing here that's the same is the pulsating spectacle of the lights atop the Tour Eiffel when they begin to flash every hour on the hour after 7pm.
I got into Paris for the winter soldes (sales) and prices were impressive. While the sales were ending in mid-February, prices were fair enough on non-sale merchandise that it was thrilling. The dollar has regained some strength so the money changing factor is no longer at the ouch-level and many items were marked 70% off.
I could actually get my passport around the idea of flying to Paris just to shop during the sales and promotional days. Among my most rewarding finds were the trimmings and yard goods up in Montmartre in the fabric markets dotted around Marche St. Pierre (metro: Anvers).
I bought fancy smancy trimmings for 20 cents (eurocents, which means about 30 cents US) a meter—I use these to edge placemats that I buy in the U.S. at off-price stores. There were rows of glorious tassels and curtain tie-backs (many could be fashion accessories) and bins of coupons, which is the French word for remnants. At Reine, the fanciest of the fabrics supermarkets, I got a wool boucle for 8 euros a meter. For about $20 U.S. I got enough fabric to make an Eileen Fisher style short jacket…one and a half meters, which doesn't take up that much room in the luggage or from the debit card.
TO MARKET, TO MARKET: Actually, I did most of my shopping in the grocery stores which do not have sales. I have three regulars that I use each visit: Monoprix, Lafayette Gourmet ( part of GL and next door to the flagship store Galeries Lafayette on blvd Haussmann, over their Mens' Store) and L' Epicerie, across the street from and associated with Bon Marche on the left bank (metro: Sevres-Babylone). I loaded up on lemon salt flakes, mango chili mustard, instant risotto mix and chocolate batons (flavored chocolate-red pepper- chili) that you stir into hot milk for a memorable cup of hot chocolate. I saw a different version of these batons at the Fancy Food Show a few weeks ago, so this is obviously the new trend in food.
HOTEL DEALS: We tried an experiment on hotels for this visit, since during the winter months there are all sorts of promotions of which savvy travelers can take advantage. The Best Western chain has always been a well-known secret as the hotels in France are invariably adorable 3-stars that are cozy and family run. Paris has several such hotels in excellent locations for shoppers and tourists. We chose one blindly based on location and price—just off the Champs Elysees at St. Philippe du Rolle metro; $175 a night w/o breakfast. (We went to Starbucks on the corner for breakfast each morning rather than pay $25 per person at the hotel.)
This particular hotel was a 4-star in a 3-star body but the room was large and the bathroom spacious enough. There was no doorman or concierge but the front desk staff was friendly and helpful. Internet in the room costs a whopping $32 a day extra based on a 24hr purchase and at the lobby computer for shorter time periods a stunning $1 per minute (and was broken when I tried to use it). A Perrier from the mini-bar costs E4,65.
As part of the experiment, we wanted to know what you got for basically $100 a night more. We traded up slightly from that concept and chose the Hotel Pont Royal, one of the hidden gems of the 7e, right at the junction of the rue du Bac and the blvd. St. Germain, perfect for shoppers. Through Yellin Hotels ([email protected] yellinhotels.com) we got a winter promotional rate in USD.
This is a boutique hotel that is not a palace hotel, but is in the deluxe category with, of course, doorman, concierge, breakfast included and turn-down service as well as free wifi access in the room. There was a computer downstairs if you didn't bring your laptop—a card for 45 minutes of internet time costs E10. Our room had a view of both the Tour Eiffel and Sacre Coeur. A Perrier from the mini-bar costs E8.
Trying to decide which style fits you is a question all travelers have to face. I can just say that you felt every penny of the upgrade in the more expensive hotel. And I didn't even take the bathroom amenities.
The Hotel Pont Royal has become part of my regular lexicon partly because it has a great concierge (Christophe), partly because it's my kind of place (not too big, very intime) and largely because of the location. It is right across the street from cafes and has the Joel Rubochon tapas restaurant in the lobby. You can walk the lovely rue du Bac and end up at Bon Marche, to take blvd. St. Germain to Monoprix and beyond. Sometimes I walk on rue d'Universite, the next street to the north (St. Germain is the next street to the south) and look in the windows of the antiques shops and stare at the medical students. Universite becomes rue Jacob—one of the best streets in town for shopping. There's a branch of tearoom Laduree on the corner of rue Bonaparte and rue Jacob.
FRENCH VISION: If you want a peek at future trends that will swim across the Atlantic, think about acid tones in clothes and accessories for spring (hot pink patent leather handbags, $125 at Galeries Lafayette) and innovative, soft-sided luggage that weighs little. Maybe the most interesting idea was a concept from Karl Lagerfeld who showed a collection for Chanel of all white clothing. He says that in as bad times as these, we need to wipe the slate clean and open to a blank page.
Pure white kisses,
Buy Born to Shop Paris today! 
---
---