Pascin – The Wandering Jew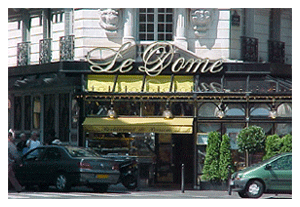 André Warnod, the art critic who coined the term "Ecole de Paris" in 1925, wrote of Jules Pascin, "…he is, if you like, the last incarnation of the Wandering Jew, here today, somewhere else tomorrow…a gaslamp and a suitcase, the rest Pascin packs in his heart, and it is a profound world that he transports in his baggage." On March 31, 1885, Julius Mordechai Pincas was the eighth child born to a wealthy Sephardic Jewish family in Vidin, Bulgaria. He left his family in 1902 to pursue his art in Munich, Vienna and Berlin; began working as an illustrator for a satirical German publication called Simplicissimus; and moved to Paris in 1905. At the request of his father (who did not approve of his chosen profession), he adopted the name Pascin as his personal and professional moniker. He moved to the United States upon the outbreak of World War I, where he married artist Hermine David and became an American citizen. He lived in Brooklyn, but traveled extensively to the southern U.S. and to Cuba during the summer months. He returned to Paris in 1920, and traveled extensively through Europe, North Africa, Egypt and the U.S. over the next ten years. When Pascin arrived in Paris for the first time, on Christmas Eve 1905, he was greeted by a group of artists called "les Dômiers". These were German, Balkan and Scandinavian artists and art dealers who commandeered the front room of the café Le Dôme as their meeting place. They took Pascin to the café and to the nearby Hôtel des Ecoles (now the Hotel Lenox) on rue Delambre, where he booked a room. He drew constantly, creating dozens and dozens of caricatures, studying drawing at the Académie Colorossi, and showing his works at salons in Paris, Berlin and Budapest. He also spent time at the Louvre, copying the works of great masters. After leaving the Hôtel des Ecoles in 1906, Pascin lived in many apartments and rented several studios in Montparnasse and Montmartre. He worked with many models and had an unorthodox method of creating his drawings and paintings. Instead of having the models pose for him one at a time, he had many of them in the room simultaneously. They were in various stages of undress, but not nude. They told fortunes with cards, knitted or embroidered, did whatever struck their fancy. Pascin watched them and sketched them in action. Such a scenario is evoked in the ink, aquarelle and pastel Composition Party (1926-28), which can be viewed at the Musée d'Art et d'Histoire du Judaïsme in Paris. Pascin did not have the financial difficulties that many of his fellow "Ecoliers" experienced during his time in Paris. He continued to work for Simplicissimus after his arrival in town, had successful shows in the U.S. and in Europe, and enjoyed the patronage of collectors John Quinn and Alfred C. Barnes. When his father died, he collected an inheritance that he had forwarded to the United States during his wartime sojourn there. A gregarious sort of fellow, Pascin always surrounded himself with people. Per and Lucy Krohg, Moïse Kisling and his wife, and the André Salmons were among his chosen companions for dinners out or for evenings at home. He frequently made the rounds of the bars and clubs of Montparnasse and Montmartre, even sitting in with the band at the restaurant Princesse Marfa near his studio on the boulevard du Clichy. He was often timid and sad when engaged in a one-on-one conversation, but was transformed by a crowd. He spent lavishly on parties and often invited his friends out to his country home in Fontenay-aux-Roses for picnics on the bank of the Marne. Yet, after a huge party thrown for him on his 40th birthday, he was quoted as saying that he felt like a foreigner who people hated and barely tolerated. Pascin's famous obsession with Lucy Krohg began with a "one-night stand" in 1910, when Lucy (as yet unmarried) modeled for him in his Montmartre studio. It took root during a chance encounter with Krohg after his return from the United States in 1920, evolving quickly into a volatile, on again-off again affair that would haunt him for the rest of his short life. Constantly battling with bouts of depression and excessive drinking, he committed suicide on June 2, 1930. The works of Jules Pascin can be viewed in Paris at the Musée de l'Art Moderne de Paris (closed for renovation until October 2005) and the Musée d'Art et d'Histoire du Judaïsme. Musée d'Art et d'Histoire du JudaïsmeHôtel de Saint-Aignan71, rue du Temple75003 ParisTel: 01 53 01 86 60Metro: Rambuteau, Hôtel de VilleOpen Monday through Friday: 11 AM to6 PMSunday: 10 AM to 6 PM
SUBSCRIBE
ALREADY SUBSCRIBED?
BECOME A BONJOUR PARIS MEMBER

Gain full access to our collection of over 5,000 articles and bring the City of Light into your life. Just $60 a year.

Find out why you should become a member here.

Sign in

Fill in your credentials below.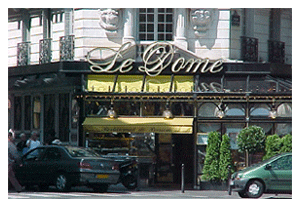 André
Warnod, the art critic who coined the term "Ecole de Paris" in 1925,
wrote of Jules Pascin, "…he is, if you like, the last incarnation of
the Wandering Jew, here today, somewhere else tomorrow…a gaslamp and
a suitcase, the rest Pascin packs in his heart, and it is a profound
world that he transports in his baggage."

On March 31, 1885, Julius Mordechai Pincas was the eighth child born to a wealthy Sephardic Jewish family in Vidin, Bulgaria. He left his family in 1902 to pursue his art in Munich, Vienna and Berlin; began working as an illustrator for a satirical German publication called Simplicissimus; and moved to Paris
in 1905. At the request of his father (who did not approve of his
chosen profession), he adopted the name Pascin as his personal and
professional moniker.

He moved to the United States upon the outbreak of World War I, where he married artist Hermine David and became an American citizen. He lived in Brooklyn, but traveled extensively to the southern U.S. and to Cuba during the summer months. He returned to Paris in 1920, and traveled extensively through Europe, North Africa, Egypt and the U.S. over the next ten years.

When Pascin arrived in Paris
for the first time, on Christmas Eve 1905, he was greeted by a group of
artists called "les Dômiers". These were German, Balkan and
Scandinavian artists and art dealers who commandeered the front room of
the café Le Dôme as their meeting place. They took Pascin to the café
and to the nearby Hôtel des Ecoles (now the Hotel Lenox) on rue
Delambre, where he booked a room. He drew constantly, creating dozens
and dozens of caricatures, studying drawing at the Académie Colorossi,
and showing his works at salons in Paris, Berlin and Budapest. He also spent time at the Louvre, copying the works of great masters.

After leaving the Hôtel des Ecoles in 1906, Pascin lived in many apartments and rented several studios in Montparnasse and Montmartre.
He worked with many models and had an unorthodox method of creating his
drawings and paintings. Instead of having the models pose for him one
at a time, he had many of them in the room simultaneously. They were in
various stages of undress, but not nude. They told fortunes with cards,
knitted or embroidered, did whatever struck their fancy. Pascin watched
them and sketched them in action. Such a scenario is evoked in the ink,
aquarelle and pastel Composition Party (1926-28), which can be viewed
at the Musée d'Art et d'Histoire du Judaïsme in Paris.

Pascin did not have the financial difficulties that many of his fellow "Ecoliers" experienced during his time in Paris. He continued to work for Simplicissimus after his arrival in town, had successful shows in the U.S. and in Europe,
and enjoyed the patronage of collectors John Quinn and Alfred C.
Barnes. When his father died, he collected an inheritance that he had
forwarded to the United States during his wartime sojourn there.

A
gregarious sort of fellow, Pascin always surrounded himself with
people. Per and Lucy Krohg, Moïse Kisling and his wife, and the André
Salmons were among his chosen companions for dinners out or for
evenings at home. He frequently made the rounds of the bars and clubs
of Montparnasse and Montmartre, even sitting in with the band at the
restaurant Princesse Marfa near his studio on the boulevard du Clichy.
He was often timid and sad when engaged in a one-on-one conversation,
but was transformed by a crowd. He spent lavishly on parties and often
invited his friends out to his country home in Fontenay-aux-Roses for
picnics on the bank of the Marne.
Yet, after a huge party thrown for him on his 40th birthday, he was
quoted as saying that he felt like a foreigner who people hated and
barely tolerated.

Pascin's
famous obsession with Lucy Krohg began with a "one-night stand" in
1910, when Lucy (as yet unmarried) modeled for him in his Montmartre
studio. It took root during a chance encounter with Krohg after his
return from the United States in 1920, evolving quickly into a
volatile, on again-off again affair that would haunt him for the rest
of his short life. Constantly battling with bouts of depression and
excessive drinking, he committed suicide on June 2, 1930.

The works of Jules Pascin can be viewed in Paris
at the Musée de l'Art Moderne de Paris (closed for renovation until
October 2005) and the Musée d'Art et d'Histoire du Judaïsme.

Musée d'Art et d'Histoire du Judaïsme
Hôtel de Saint-Aignan

71, rue du
Temple
75003
Paris
Tel: 01 53 01 86 60
Metro: Rambuteau, Hôtel de Ville
Open Monday through Friday
:
11 AM
to6 PM
Sunday:
10 AM to 6 PM
---
Monique Y. Wells is co-owner of Discover Paris! – Personalized Itineraries for Independent Travelers as well as the author of Food for the Soul
– A Texas Expatriate Nurtures her Culinary Roots in Paris. She was
recently featured on the Food Network series "Recipe for Success", by
Al Roker Productions.
---
---