Paris – Luxury for Less: Part 1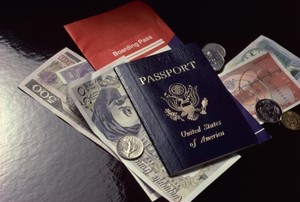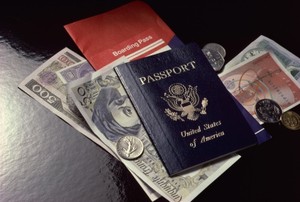 Part 1 – Airfare – Earning Frequent Flier Miles, Even if You Don't Fly
Paris is one of the world's most popular tourist destinations but like all large, cosmopolitan cities (think New York, London), it has a reputation for being expensive. And with justification. But there are ways you can afford real luxury in Paris; for less than you'd spend on a budget hotel at home. If you don't believe me, here are some tips.
During this series of articles, you'll learn how and when to travel.  I'll detail the five major expense categories: airfare, accommodations, shopping, sightseeing and dining. Want to know how to get the most for your money and have one of the best vacations ever?
This isn't an article about staying in cheap hostels or 2-star hotels. There's nothing wrong with that. But this series will focus on higher-end accommodations and show you how to have that luxury splurge for LESS money than you'd believe possible.
When to Travel: My first tip to immediately save 30-40-50%? Travel in the off-season! Typically, the off-season in Paris is during the winter, from November through March. You'll find the best prices in January and February. Accommodations and airfare are deeply discounted. Crowds are smaller, nerves are less frazzled. Paris has so many sightseeing options, you'll never be at a loss for things to do.
The first two weeks of December are an incredible time to visit Paris. Discounts may not be as steep as in January and February, but the beautiful Christmas decorations, dazzling lights, department store window displays and holiday fêtes can make up for that.
Airfare
First things first. Airfare to Paris is not cheap. Airfare in off-season is lower but still pricey. Recent searches on FareCompare show low-season fares from major US cities to be as much as 50% less in January/February versus summer.
Recent Airfare Searches to Paris:
From:   Jan/Feb     June/July
NYC       $552         $959
CHI       $772        $1,225
MIA       $787         $910
ATL       $676        $1,261
MPLS     $851        $1,247
LAX       $658        $1,367
SEA       $873        $1,327
Don't be scared by these prices. Let me show you how to fly almost free!
Frequent-Flier Programs
If you're a frequent traveler, you've already figured this out and can skip this part (but read the online shopping opportunities below). If you're not a frequent traveler with a fat corporate expense account paying your way, you may think you'll never rack up enough miles to redeem for free tickets. Not true! You don't have to travel frequently to earn miles. There are other ways to accumulate miles.
Enroll yourself, your spouse, kids and grandkids in airline frequent-flier programs. The idea is that nobody boards a plane these days without earning miles. Most programs allow you to transfer miles between participants, sometimes offering bonuses to do so. Limit yourself to one or two airlines to accumulate the maximum points possible.
Credit Cards
There are great websites devoted to helping you maximize your "flown" miles (FlyerTalk), but only a few sites focus on earning miles outside of actually flying on a plane. Opening a credit card (for both personal and business accounts) can earn a handsome bonus of 10K-25K miles. This site, Mile Cards, has a good discussion and comparison matrix of many mileage cards available. Keep in mind that most cards have a minimum spending requirement, i.e., must spend $750 within the first 4-6 months, to earn the bonus.
Fees are typically waived the first year. Credit cards carry hefty interest rates, so be a wise consumer and don't charge more than you can afford to pay off in full every month. Read the fine print on every offer.
Once you've chosen a card that's right for you, set up recurring monthly bills to be paid with this frequent-flier credit card, bills you're going to have to pay anyway such as electricity, gas, water, telephone, cell phones, etc. You must be VERY disciplined to ensure you pay the balances in full each month and on time.
Once you're comfortable with that, decide if you want to purchase groceries, gasoline, entertainment, etc., with your card. Many people do this successfully today.
Another site is Frugal Travel Guy. He's made quite a hobby of racking up miles, so check out his tips and ideas. Keep in mind that with rewards come some risks, so do your homework.
Shopping
In addition to charging monthly necessities on your preferred card, take advantage of all the mile-earning opportunities from online shopping. Hundreds of popular retailers have partnered with airlines to award you mileage for things you're going to buy anyway.
Let me give you some examples. For purposes of this article, I'm going to focus on shopping opportunities through American Airline's AAdvantage program. But every major carrier has a similar program, so if AA doesn't serve the area where you live, check into other airlines' programs.
American recently added some new features to their retail shopping site American eShopping Mall, with the registered card program. This lets you register one card (either credit or debit) on the shopping site and earn miles for purchases. The twist here is you can now use a debit card, if you decide you don't want to buy things on credit. Four ways to earn miles while shopping:
1. Brick and mortar storefronts – Walk in to buy in person, use your registered card (debit or credit), and earn AAdvantage miles. Downside – this is a new program, with only 12 retailers/restaurants participating right now.
2. Gift certificate program – This great program lets you buy gift certificates from 102 popular retailers like Barnes & Noble, Bath & Body Works, Gap, Old Navy, etc. Earn 3 miles for every dollar you spend, plus an extra mile if you charge to your AAdvantage Citi card. Buy the gift certificates to give as gifts for Christmas, birthday, teacher, anniversary, wedding, graduation, etc. Or buy them for yourself for purchases you know you're going to make, e.g., back-to-school shopping, Old Navy, Famous Footwear, Foot Locker, etc.
3. Online retailers – Literally hundreds of major and specialty retailers participate. You must first visit the AAdvantage eShopping site and launch into the retailers' sites from the AAdvantage page. Every big retailer is here.
4. Special partners – short list of a few select "preferred partners" with good earning potential like Netflix, DirectTV, Tom Thumb grocery chain (DFW residents), and regional electric companies.
Don't even think of making a big-ticket purchase without checking out the online retailers. Plus, there are frequent promotions like double or triple miles, free shipping, etc.
I particularly like Best Buy's online ordering, as you can order online (remember to launch from the AAdvantage eShopping site) and then pick up your order at your local Best Buy, usually within an hour if the item is in stock. No shipping, easy returns. In-store pickup is available at Sears, too.
Here's an example of purchases I made last year through the Northwest Airlines WorldPerks program (sadly defunct now with the Delta merger, but Delta has a similar online retailer shopping program: SkyMiles Shopping).
Back-to-School Promotion July through September – gave double miles on all retailers.
Apple Computers' regular 2 miles per dollar doubled to 4 miles per dollar during the promotion, plus an extra 1 mile per dollar if charged to NW WorldPerks Visa. That's 5 miles per dollar spent. It was time to buy our daughter her long-awaited iMac computer, and with software included it was $2,000 (she earned over half the money herself winning spelling bee competitions). Ordering online through Apple (but entering their site from the NWA launch page), we earned 10,000 miles for this one purchase alone. Same double miles on Old Navy, iTunes, PetSmart, Best Buy and hundreds of other retailers. We never download iTunes directly. We purchase iTunes gift cards through the airline shopping sites, then email the iTunes gift card instantly to ourselves to redeem online. You'll be amazed by how quickly points add up.
AA's current redemption level for a US-to-Europe round-trip ticket is 40,000 miles for travel in low season and 60,000 miles for peak season. See what I mean by savings in the off-season?
All material is current at time of publication but subject to change at any time. Please check directly with the sources mentioned to obtain the most current information.
………..to be continued.

Please post your comments or questions and let them flow. Register HERE to do so if you need a Bonjour Paris user name and password.
Leave a reply
Your email address will not be published. Required fields are marked *