Think of 1920's music and New Orleans comes to mind, as do the jazz clubs of New York and Chicago. But to understand the impact this music had on the world after WWI we have to look at Paris and the flowering of American music in this post war city.
Yes, the French had great composers and performers, but many were Americans who came to Paris while the local Parisians jumped on the bandwagon.
George Antheil lived in Paris and performed his Symphony Mechanic. Aaron Copeland studied under Nadia Boulanger and wrote his Organ Symphony in 1924. Everyone knew of Gershwin, Cole Porter and Maurice Ravel. But it was French entertainers like Ada "Bricktop" Smith and the great Josephine Baker who performed nightly to enthusiastic Paris audiences.
Homegrown composers like Darius Milhaud and Eric Satie were great influences in the new wave of sound. Their music is still considered evocative.
But it was the entertainers in the music boxes of Paris who entertained and fed the need to perk up after the disastrous war.
Josephine Baker was a household name. People flocked to see this black American singer with the nasal high pitched voice grace the stage to roaring applause. Bricktop's  was a very popular place to spend an evening with song and liqueur. Considering the fact that prohibition came to the United States in 1920, thousands flocked to Paris to listen, see, dance and drink. It was the new age.
But even though there were French composers in all areas of pop, opera, or classical music, the presence of the American soldiers and their Jazzy music, changed attitudes for Parisians after 1918. Now Frenchmen listened or danced to Cole Porter and even Gershwin.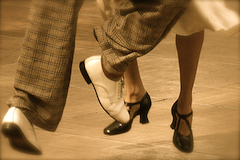 But Jazz was hitting hard. Black musicians arrived in Paris and were overwhelmingly accepted by the Parisians. It was this phenomenon that allowed people like Josephine Baker to become a star. She did in France what she could never do in the U.S. and soon she was the star of stars both on stage and on the street. She made more front pages and more money than any of her compatriots.
Montparnasse took over from Montmartre as the center of art, cafes and bars. Cubism entered the scene as did Jazz. Sidney Becket took center stage as did Django Reinhardt and Darius Milhaud. There were new attitudes, new ideas and new sounds.
Dress changed as did hair styles. Baker led the way and people wanted to change their hair style with a Bak-air Fixe.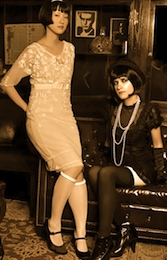 The styles and music seemed to boost moral and Americans flocked to Paris where they could drink freely and where women could walk hand in hand without worrying about how it looked.
People like Nathalie Barney, Gertrude Stein and her brother Michael, entertained "everybody who was anybody." They discussed the arts, the new fashion, the music and the attitudes.
As Stein said, "We all went to Paris. It was where we had to be." The youth began one of the gaudiest, most decadent eras in French history. Paris was now the home of Cummings, Brancussi, Hart Crane, Alexander Calder, Kay Boyle, Ezra Pound, F Scott, Isadora Duncan and many other writers, artists and entertainers like Hemingway, Fitzgerald, Harry and Caresse Crosby. They introduced a new culture and treated subjects in a new way. It was called the New Generation and as Fitzgerald put it, "Here was a new generation, grown up to find all wars fought, all Gods dead and all faith in mankind shaken."
Add Dada to Cubism and you had a new way of looking at things. Ezra Pound suggested that Dada "satirized the sanctimonious attitude towards art." That too gave way to more modern Surrealism. Even Picasso branched out into the world of music and the theatre with Cocteau's staging of 'Parade."
WWI brought change to all of America but with Prohibition, not something that France contributed to, the young and creative flocked to France on Cunard ships at the rate of five thousand per week, arriving all year round. They were looking for change or freedom. They found it in Paris. It was a "NEW AGE" and people like Josephine Baker, a poor southern American black entertainer became major news.
###
For more information see: The Jazz Age in France : The Twenties by Charles Riley
Check out the Paris jazz scene: book dinner at a Paris cabaret, jazz club or a restaurant of your choice
PHOTO CREDITS:
"Vintage" portrait by @chtyson
"DoV September" by ©AnnaFischer
Grab your own free subscription to BonjourParis & be first to receive Wednesday & Sunday newsletters linked to 50 original stories monthly with travel tips & the latest from France. Since 1995, BonjourParis has been your most complete online France travel & Francophile lifestyle eZine. RSS feed available.
If it's at Amazon.com, you can get it at our Amazon.com Boutique with new items added weekly. Same competitive prices and speedy delivery & your purchases support costs of keeping BonjourParis your most complete online France travel resource.
Search hint: start at the back pages for the most recent stock.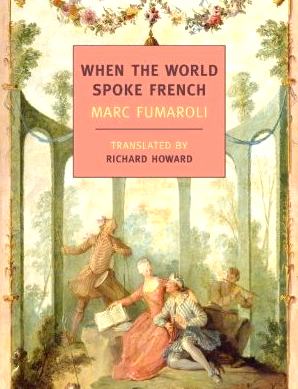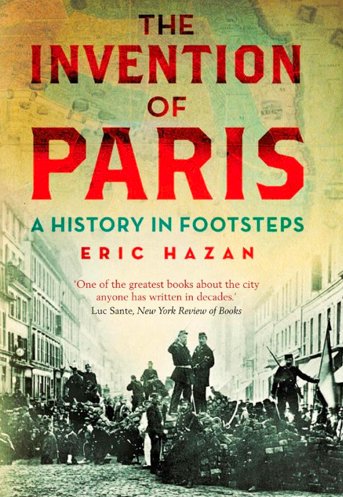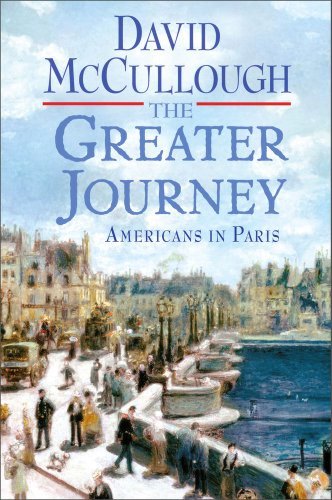 What BonjourParis readers are reading:
1. When the World Spoke French