News: Paris Starts Autolib Rent-By-Hour Car Program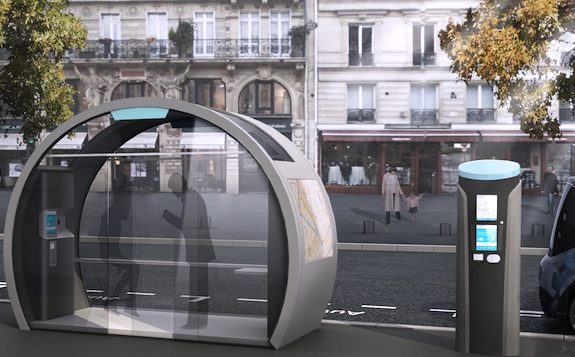 Autolib takes off in Paris with new hourly car rental program
Dali Wiederhoft
BonjourParis France News
This is an update of a story originally published on October 3
Paris, October 28—First there were Vélib' rental bikes in Paris and now Autolib' cars available at 33 stations [map there] for rental in 30 minute or hourly increments. The "Bluecars" are ultra-compact electric cars now available during a two-month test phase in central Paris arrondissements.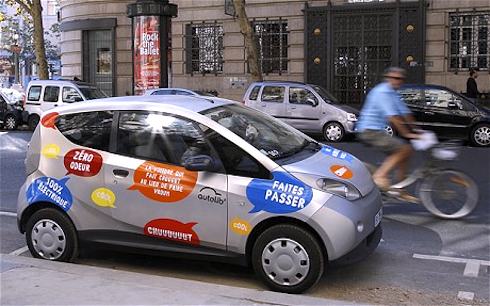 Paris now has 33 Autolib' charging stations with attendants. Locals and frequent visitors who wish to rent the car pay a subscription fee of €12 per month, then pay-as-you-go rental fees. The price for two passengers to cross town in 30 minutes is €5, barely more than the cost of two Métro tickets.
Foreign travelers will likely go for the 24-hour "Discovery" package that costs €10 subscription plus pay-as-you-go rental fees of €7 the first half-hour, €6 the second half-hour and €8  for every following half-hour increment. Such fees are higher than rental cars, but with no parking fees (that compare to rates in US big cities like New York and San Francisco), this could be efficient for groups of two who want a car for an afternoon.
The Autolib' press materials include instructions for registering for the program online. Autolib' vehicles are available to those with a passport, France driver's licence or foreigners with an International Driving Permit and proof of residency.
International Driving Permit required for U.S. visitors
According to the City of Paris Autolib' info and separate Autolib' website, although the program is designed for Paris residents, drivers with an International Driving Permit (IDP) are eligible to rent an Autolib'.
This U.S. State Department site explains how licensed U.S. drivers can get an international driver's license from AAA (the American Automobile Association) or the National Auto Club for under $20.
Test phase until December
The first phase of the Autolib' program starts in December and eventually plans call for 3,000 Bluecars and over 500 charging stations in Paris.
The Vélib' program started in 2007 and, after working out kinks, is now easily accessible to travelers as well as locals. U.S. cities like New York have modeled their short-term bike rental programs on the successful Paris Vélib' program.
Read the New York Times and Telegraph for more about the Autolib' program or watch this euronews video news report.
Photos from Reuters and official publicity materials.
Dali Wiederhoft is the executive editor of BonjourParis. Please click on her name to read her bio and more of her stories published in BonjourParis.
Subscribe for free so you don't miss a story & don't forget our searchable library of 7,000+ stories about France travel. 50 original stories monthly: travel guides, Paris events, dining, lodging, shopping, French lifestyle, recipes, photography & more since 1995.
Shop direct at Amazon.com (and merci for using our direct link, your support allows us to publish BonjourParis.)
and check our Francophiles Favorites loaded with French-themed items for travelers and Francophiles. Choose your category at the right edge, then click the category's last page number to browse the latest listings.
Short-cut to our 100 TOP SELLING ITEMS

(please wait for widget to load—updated daily)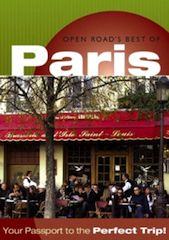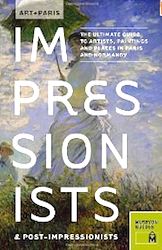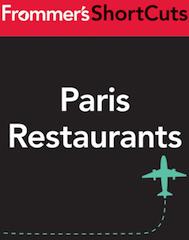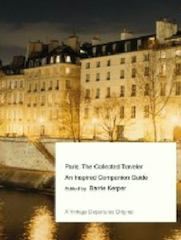 Open Road's Best of Paris 3E Released September 20, 2011 by Andy Herbach, bestselling author of Open Road's 'Eating & Drinking' menu-translator guides to Paris
Art + Paris Impressionists & Post-Impressionists: The Ultimate Guide to Artists, Paintings & Places in Paris & Normandy July 2011 release; beautifully illustrated and a BonjourParis bestseller.
Paris Restaurants: Frommer's ShortCuts [Kindle Edition]  Released 9/26/2011.

Paris Shuttle is a leading provider of Paris airport transfers…save up to 30% by booking your airport transfers in advance online.
Leave a reply
Your email address will not be published. Required fields are marked *