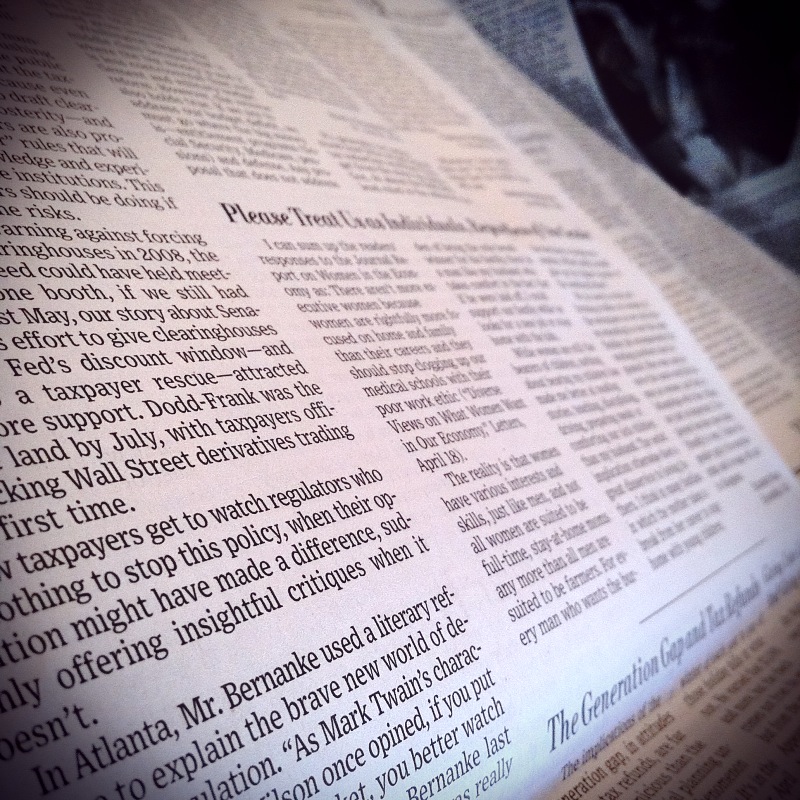 The news from France continues to hold center court and there are few, if any, dull moments.
Dominique Strauss-Kahn
Dominique Strauss-Kahn is staying under police watch in a rented $50,000-a-month luxury townhouse in the Tribeca section of Manhattan. He can order dinner delivered by the finest restaurants, which angers those who claim DSK is receiving special treatment because he's wealthy and can buy creature comforts while awaiting trial on sexual assault charges.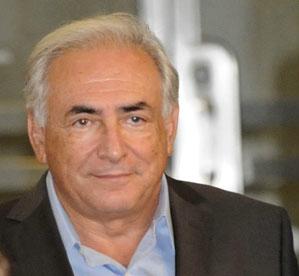 According to the Guardian [UK], lawyers for Strauss-Kahn say they have information that could "gravely undermine the credibility" of the hotel maid who has accused him of attempted rape. In a letter to Manhattan prosecutors, Strauss-Kahn's lawyers William Taylor and Ben Brafman complained that New York police publicly disclosed prejudicial information about the case that could jeopardize their client's right to a fair trial. The French, whether or not they believe DSK is guilty, are discussing the dramatic differences between the American and French justice systems.
The IMF
It's looking very much as if French Finance Minister Christine Lagarde will become head of The International Monetary Fund. Even though there's been a great deal of lobbying for someone from a developing country to be appointed, The Washington Post reported European leaders are backing Lagarde's candidacy and wrote that supporters call her a "formidable negotiator, a key to uniting a bickering Europe in the quest to save the euro and manage the debt crisis that has rocked the continent over the past 18 months."
G8 Summit in Deauville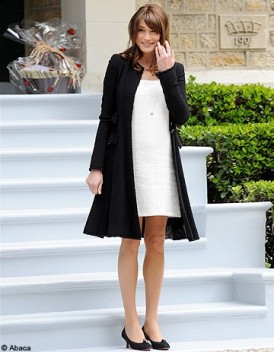 World leaders met in Deauville for G8 summit. The official attendees included French President Nicolas Sarkozy, American President Barack Obama; UK Prime Minister David Cameron; Prime Minister of Canada Stephen Harper; German Chancellor Angela Merkel; Silvio Berlusconi, Prime Minister of Italy; Dmitry Medvedev from Russia; Japanese Prime minister Naoto Kan; Jose Manuel Barroso, President of the EU Commission and Herman Van Rompuy, President of the European Council. According to the Wall Street Journal, the Group of Eight industrialized economies endorsed a blueprint for financial assistance for Arab Spring nations in the Middle East and North Africa. They also decreed that Syrian President Bashar al-Assad should "stop using force and intimidation against the Syrian people."
According to the Voice of America: U.S. President Barack Obama says the United States and France have resolved to "finish the job" in Libya, as NATO presses for Libyan leader Moammar Gadhafi to step down.
Carla Bruni-Sarkozy greeted the heads of State in a white slightly tented Chanel dress. It was the First Lady of France's first official appearance since her father-in-law confirmed her pregnancy to the German media. She chose not to attend the 64th Annual Cannes Film Festival where she appeared in Woody Allen's film, Midnight in Paris.
Air France Crash
Air France's Flight #447 between Rio de Janeiro and Paris crashed after the Airbus A330 lost speed and stalled before beginning a 3-1/2 minute plunge into the Atlantic Ocean, killing all 228 people on board on June 1, 2009, according to Bloomberg News.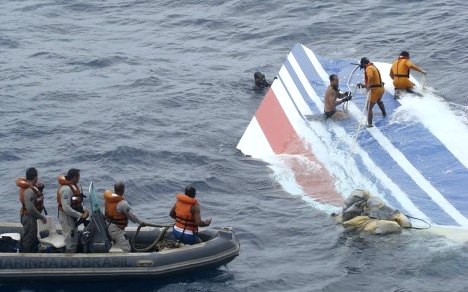 Reuters reported on Friday that French investigators have learned that pilots wrestled with the controls of the jet for over four minutes, French investigators said on Friday.
Aviation industry sources also told Reuters pilots appeared to have acted contrary to normal procedures in raising, rather than lowering, its nose in response to an alert that the plane was about to lose lift or, in technical parlance, "stall."
The black boxes were retrieved and while data analysis is not yet complete, the latest media reports blame pilot error for the crash.
Paris News
Construction of The Greater Paris Express has been approved after three years of planning by national, regional and local transit authorities. It will cost over 30 billion euros and the future network will be a large loop around outer Paris that links La Défense, St. Denis, Villejuif and Orly and Charles de Gaulle airports. The "supermetro," as it is known, will have approximately 72 stations, 200 km of track and it's projected to serve an estimated two million passengers each day by the finish date in 2025. Is that realistic? According to Pedro Ortiz, Directeur Général d'Urbanisme et Planification Régionale for the Government of Madrid between 1995-1999, the answer is yes. "Madrid was able to construct a subway system in four years," Ortiz stated.
The French Open
As usual, The French Open at Roland Garros has been a sold-out event where people have come from all over the world to watch the world's best tennis stars battle each other on the famous red clay courts. On Saturday, Rafael Nadal snagged his fifth French Open Men's Singles title.
Mothers' Day in France
Pierre Hermé salutes mothers by creating three new flavors of macarons:  The Coeur Ispahan, Coeur Origine and the Coeur Montebello.  Isn't it nice to be able to end the news on a light note albeit calorie-laden.
(c) Paris New Media, LLC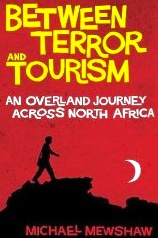 High praise for BonjourParis writer Michael Mewshaw's latest book . . .
"Michael Mewshaw takes the reader on a journey most can only dream of. He
scares, thrills and informs on his gritty tale of solo travel through a
region little understood by the outside world. His hilarious accounts of his
quixotic experiences underplay the dangers he faces. If you want to feel the
warmth of the Mediterranean sun, the chill of north African rain and the
bumps in the road this is the book to read. Mewshaw is one of the finest
travel writers of our time." —Nic Robertson, CNN
Get your copy of this engrossing read at our amazon.com French Marketplace.

MedjetAssist is a medical evacuation membership program that arranges medical transfer to the hospital of your choice should you require hospitalization when more than 150 miles from home. When your emergency meets transport criteria, Medjet will arrange medical transfer to the hospital of your choice at no additional cost beyond your membership fee. Short-term coverage starts at $95–less than the cost of an Urgent Care co-pay at home for most of us. Please read this: MedjetAssist