The French pronoun "mien" (mine) conjures a possessive flush of pride, and is often used when referring to one's neighborhood. Its opposite—"ce n'est pas mien" (not mine!)—is also true, decrying anything strange, far away, undiscovered or less than one's tried-and-true boucher, boulangerie, quincaillerie, coiffeur, parc, café. Anyone who makes Paris home tends to agree and cling to this elevated view of what is familiar and what is not. Mien, for me, also happens to be in Paris, a neighborhood called the Batignolles.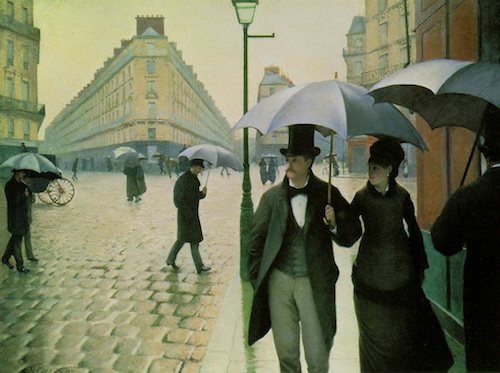 More than a few articles have appeared about this place in the Paris 17th, especially during its "coming of age" at the turn of this century, when France's faded hopes to host the Olympics evolved into energetic revitalization of this area's periphery. The New York Times referred to a Batignolles that draws visitors for " . . . its funky stretches and… deals, making it the… destination for Americans who long for a well-priced piece of Paris." Other writers have happened upon it by chance, and deemed necessary a second (and subsequent) take on the family atmosphere and alluring boutiques at every turn. Lately, the quartier has settled into its own, a chic, established, and desired enclave, noteworthy for French and tourist alike.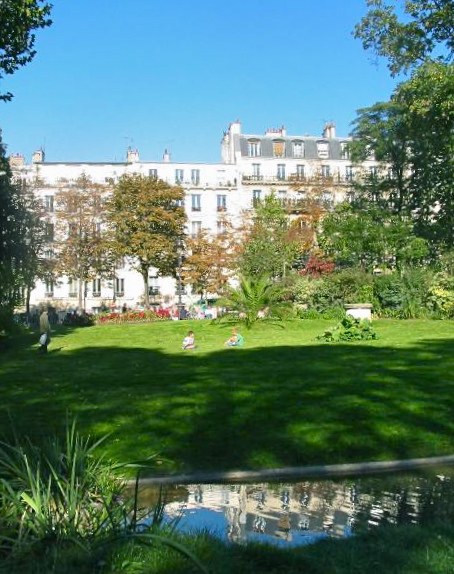 With the church St. Marie des Batignolles as its hub, the area spreads east towards avenue de Clichy, on the other side of which one finds the hilly roads leading to the artsy funk of Montmartre. Moving west, rue Legendre meets with rue de Rome, boulevard Malesherbes and Parc Monceau, to eventually cross into the Ternes area. Beyond, the Champs-Elysées and Arc de Triomphe. The south is bordered by blvd des Batignolles, site of the Saturday morning Marché Batignolles organic market not to be missed. A short walk from most spots in the Batignolles is Place de Clichy, a major hub for subway, bus, and taxi as well as where residents often go for cinema and quality dines. You can walk the Batignolles in an hour or so, excluding time for window gazing, boulangerie "snack stops" and a rest at either of two lovely parks.
The origins of the word "Batignolles" have always mystified historians who cannot agree even on the word itself. For some it comes from the Latin 'batifollium' which means windmill. For others it's derived from bastide or bastidiole—small country home. In the seventh century there was also talk of a residence for a certain King Thierry III in Bactillon, north of Paris. But not until 1617 could one find a rental agreement for "seven arpents (acres) of land for labor use belonging to the Abbey of Montmartre, including the road from Monceau to Saint Denis," that is to say the rue des Moines. French artists—Mallarmé, Verlaine, Jacques Brel, and Georges Simenon—also called the Batignolles home.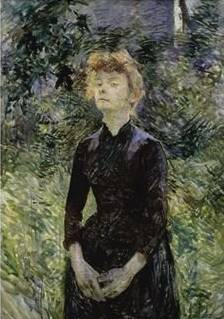 Real estate has doubled and tripled in the last 7-10 years, largely due to continuing demand on the part of professionals, especially recently-wed couples starting a family. These bobos integrate happily with retirees doing the va-et-vient between Paris and their country homes, and with ex-pats who've hankered for a slice of Paris, not to mention artists in tiny studios with their craft. A 70-square-meter place will run less than the Latin Quarter by a long shot but, at 9000 euros per square meter (for a place that may even require work), the neighborhood holds its own. With the realization of expansion plans for rail and Transilien at Gare St. Lazare to the south, the Batignolles accommodates working professionals who wish proximity to public transport without the Métro rumbling underfoot at all hours.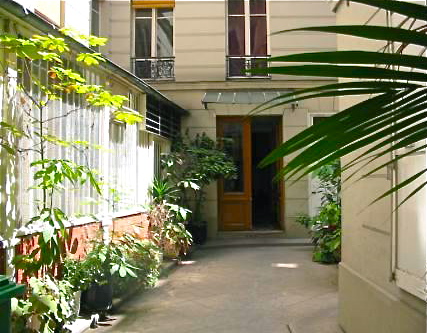 Cafés and restaurants in the neighborhood reflect both the practical, trusted French way as well as the innovative trends one finds throughout the city. In the first category is the Zinc Café, family owned and operated at the corner of rue des Moines and rue Lemercier. Late afternoons and on Sunday mornings, tables fill with locals taking their coffee or apéritif, reading the paper, and catching up with goings-on. More upscale dining can be found at the Bigarrade, at 106, rue Nollet, where chef Christophe Pelé, formerly of the Hôtel Royal Monceau, offers funky creative fusion of traditional and modern cooking. The adorable Le Tout Petit at the Batignolles Square opened its doors this year to an eclectic mix of crudités and quality regional prosciuttos and hams, a refreshing twist on apéritif time. Linger, and the youthful and gregarious staff assist with wine and main course suggestions, all of which are reasonably priced. Stay until closing, and in wander artists, musicians, and late-night theorists who unveil that which makes Paris eternal and unforgettable.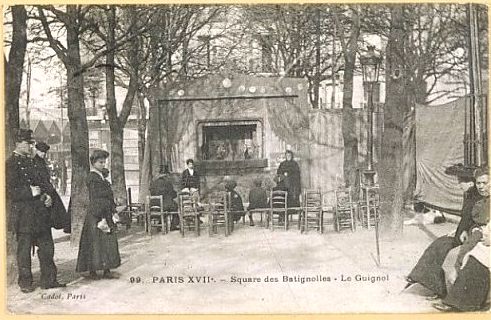 Mien, for me, is the owner at the Bio shop (organic market), who last week asked would I be interested if he procured fresh goat milk daily. Mien is also my beloved butcher, who hands over tender meat cuts accompanied with a wink and preparation suggestions. Mien is the flower lady next door, whose prices dip a bit when I enter in search of a unique bouquet for a dinner party. Mien is the parc at the end of my street, the one with the carousel so I can sit on a bench and watch the kids go round and round, or enjoy their reactions to a Guignol presentation, France's enduring puppet show. Most especially, when I lie down to sleep at night, the quiet courtyard emits here and there echoes of residents as they too settle in for the night, a reassuring, possessive calm from that which I have come to know and cherish. Mien, les Batignolles.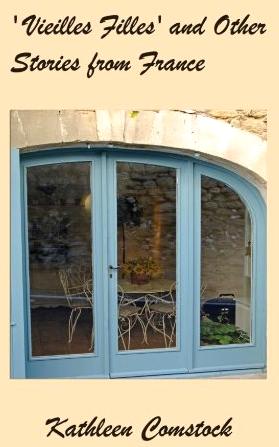 Kathleen Burke is a writer and lover of France who lives in Paris and Massachusetts. She has written several stories for BonjourParis. Her most recent book on France, Vieilles Filles and Other Tales from France, is available at our amazon.com French Marketplace.
A family-run restaurant in the heart of Batignolles recommended by the writer:
Le Bistral
Tél:  01. 4263.5961
80, rue Lemercier, Paris 17th
Métro: 13, Brochant
Hours: Tues-Sat 12:00-4:30pm, 8:00-11:30pm. Closed Sunday & Monday.
Practical Information
Links were placed throughout the article to help you plan your visit.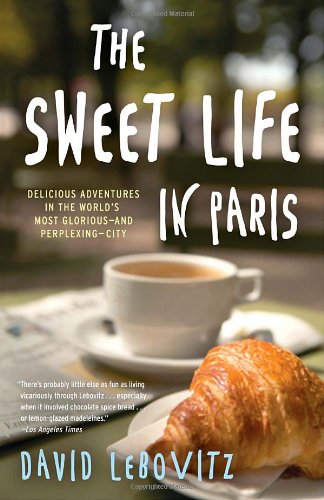 Another favorite of Francophiles . . .The Sweet Life in Paris by David Lebovitz
David Lebovitz dreamed about living in Paris ever since he first visited the city in the 1980s. Finally, after a nearly two-decade career as a pastry chef and cookbook author, he moved to Paris to start a new life. Having crammed all his worldly belongings into three suitcases, he arrived, hopes high, at his new apartment in the lively Bastille neighborhood. But he soon discovered it's a different world en France…..50 recipes in this deliciously funny, offbeat, and irreverent look at the City of Light, cheese, chocolate, and other confections.
A Paris hotel we think you'll like . . .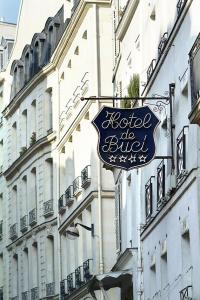 Hôtel de Buci is a 4-star hotel located in the heart of Saint Germain, Paris 6th. Hôtel de Buci has just 24 suites with antique furnishings, free Wi-Fi, nonsmoking rooms, air conditioning, cable TV and everything you'd expect at a luxury hotel. Daily breakfast buffet and on-site bar. Very near boutiques,  the fresh market, jazz clubs, cafés & bars, the Louvre, Luxembourg Gardens, Café Deux Magots  and more. Metro: Odéon, St Michel and St Germain are very near. If you want to stay in the heart of the Left Bank, this is the place. And remember, when you reserve with our hotel partner, Booking.com, you get the power of Priceline and this guarantee: if you book your room and later find the same room priced less, Booking.com will match the price. Please click here for details about l'Hotel de Buci.