Michelin Guide France 2014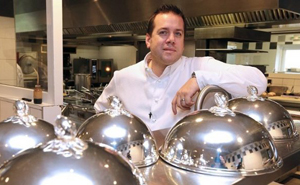 Gilles Pudlowski complains that Michelin has lost the plot, awarding stars like confetti to young chefs whilst ignoring the older and better (Gilles Epie at Citrus Etoile, Jean-Louis Nomicos at Les Tablettes for example). Pudlo also dislikes the fact that International Director Michael Ellis is American and his deputy Juliane Casper is German. He asks: "Can't they find any French people to run this guide?" And he revealed that top management rather than the French restaurant inspectors, decide the stars.
Is it worth it?
What you get: 8768 establishments, including:
4477 hotels and guesthouses, 4384 restaurants + 610 starred restaurants
This year Michelin awards 3 stars to L' Assiette Champenoise, Reims, where Chef Arnaud Lallement offers "a creative and strikingly contemporary selection of cuisine".
Michael Ellis says: "When our inspectors travel in France, they look for unique restaurants worth the detour. This how we feel about Arnaud Lallement's cuisine, which is very much a reflection of himself: it is deeply rooted in his father's legacy, to which chef Lallement adds his own very personal touch. Ultimately, by seeking the finest ingredients throughout France, and surrounded by artisans trusted by his father before him, Arnaud Lallement uses his remarkable know-how and technique to design dishes of great finesse, where tastes and textures are as subtle as they are delicious."
The 2014 selection also boasts six new ** star restaurants: Villa Madie, Cassis (Bouches du Rhône), La Table du Connétable in Chantilly (Oise), Kintessence, Courchevel 1850 (Savoie), Chambard, Kayseberg (Alsace), Il Cortile, Mulhouse (Alsace) whose chef is the first Italian in France to be awarded ** stars, and Akrame in Paris (16th arrondissement), where BUZZ favourite chef Akrame Benallal is only 33.
With seven chefs under 30, the younger generation twinkle this year. France's gastro- energy is showcased throughout the country, illustrated by the 57 restaurants awarded * star. Oscar GARCIA, at Table d'Uzès (Gard), awarded his first star at 25, makes him one of the youngest starred chefs in France!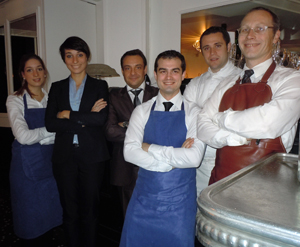 Also welcome to the Paris galaxy: Jin: Enrico Bernardo's Goust: ES: Okuda: La Scène at Le Prince des Galles: Qui Plume La Lune: Septime: St. James: Rech: Le Corot, just outside Paris at L'Etang de Corot, Ville d'Avray.
Travelling in France during the year, inspectors noticed restaurateurs paying particular attention to prices. As they did last year, chefs are increasingly focused on offering quality cuisine at reasonable prices.
115 star restaurants offer set menus at 30€ or less, often at lunch. For example, chef Florent Ladeyn has a 21€  set menu lunch at his Flanders family restaurant, l'Auberge du Vert Mont, Boeschepe.
And, chef Lloyd Tropeano offers delicious and surprising dishes for around 20€ in his Bistrot de Lagarde, Lagarde d'Apt (Provence).
France Michelin 2014 Guide is available from 28 February @ 24.90 euros.
And, Paris Michelin Guide 2014 is on sale from 28 February for 15.90 euros. Listing 608 restaurants, including 66 new.
MICHELIN Guide is now on Twitter! Inspectors share their discoveries, good deals and favourites daily. Follow them on @guideMichelinFR.
Bon Appetit !
Leave a reply
Your email address will not be published. Required fields are marked *