Meet Me In Saint Tropez Buzz
If you want to hang with the A-List this summer head for St. Tropez, like Paris Hilton (now she's free!) Ivana Trump, Massimo Gargia, Bono and Penelope Cruz, Naomi Campbell, Johnny and Vanessa, The Elton Johns. Don't know if Justin Timberlake will make it, what with his just open NYC eatery "Southern Hospitality", a classy barby joint serving Memphis style cuisine, spare ribs and desserts from Grandma Timberlake's rolodex. (1460 Second Avenue) So, if JT does come to ST where to eat?  He'll wander along the port, packed tight with super-yachts and papparazi, so he better wear the Raybans. Many of the bling-bling guests/owners head barefoot for L'Escale, with the sandy floor. There are lots of Russian yachties with crew, off-spring, wives and mistresses in tow. But, the plus is chef/owner Didier Vialard goes out for the early morning catch while le tout St. Tropez sleeps. On his menu plump grilled sea-bass, giant shrimp, rouget, sea-bream cooked à la provencal, a platter of oysters or soothing bouillabaisse. Go fishing for lobster, langoustine and crab in L'Escale's glass aquarium.   Justin, stroll on past the designer boutiques and cafés and, when you can go no further stop at Laurent Tarridec's Lei Mouscardins, climb the stone steps and admire the 180- degree view onto the Golfe of Saint Tropez. Tarridec has his own fishing boat, once had 2-Michelin stars, now has none, but continues his passion for cooking as if nothing has happened. His dishes are simple, red-mullet broth, rabbit with chestnut gateau, baby hake with morilles mushrooms.   Some say Christophe Leroy's La Table du Marché, between the port and Place des Lices, is not what is was, but the locals still love it. Leroy has no Michelin stars (once there were 2),  closed the sushi/traiteur restaurant and created a boulangerie with a cute little canteen at the back. There's an eclectic menu of Asian specialities, think French traditional bistro dishes with a spin, such as long cooked lamb "like in Marrakech" (where Leroy also has La Table du Marrakech). Salads, for bikini wearers, lemon tart and tart Tropezienne for those not counting calories. Judge for yourself, Leroy seems to have tapped into the spirit of to-day.  Grand Joseph is a classic, sit outside and celebrity spot yourself and your co-stars climbing towards Place de l'Hotel de Ville. There's daily brunch or try, Andalusian gaspacho with avocado, Prawn tempura with almonds, Shrimp Won-Ton or an excellent club sandwich, or Cesar Salad washed down with a local wine. Further along Petit Joseph, with the same owners, only open for dinner, two chefs serve either Thai, Asian or French specialities. Eat outside, its too noisy inside.  You Justin know that there's no way can you go to St. Tropez without checking out the legendary Byblos (Sting, Beyonce, The Beckhams etc) this year celebrating 40 years of branchitude.  Spoon, Byblos, is Alain Ducasse's Mediterranean version
of the Paris original. In a romantic lantern- lit garden inside/outside merges, stunning décor is by Patrick Jouin. Some just come for drinks at the circular glass and steel bar. The menu is 1 + 2 + 3 unique mix n'match variations, which you create yourself – or à la Carte, say, spicy tajines. It's all good, as are the wines, local or world (300+ to choose from) by glass, magnum or bottle. Work off the calories in Les Caves du Roy. Le Bayader restaurant, is located poolside at Le Byblos, an interesting concept created by owner Antoine Chevanne. Choose from seven "collections" Emerald (veggie), Ruby (meat), Azure (fish) etc.   You'll love Pan Dei Palais, built in 1835 for Indian Princess Pan Dei. Recently transformed as a neo-colonial style hip boutique hotel, the restaurant is open to non-residents and served in the beautiful gardens. Japanese chef Satoshi Kubota creates specialities direct from the Marché des Lices, even gives impromptu cookery classes.   The Benkirai is an exotic Indonesian tree, the wood of which has been used for much of the eponymous, Patrick Jouin designed, hotel and restaurant. Chef Oth Sombath suggests light lunches or Thai specialities that can be served poolside under pine trees. At night it's Royal Thai, try Sa Tit (fragrant steamed shrimp) Keang Khio Wan Kai (chicken breast with green curry) Pla Yang (sea bass grilled in a banana leaf) or Kung Mangkom (Lobster in red curry) Finish with Ta Ko (coconut cream with water chestnuts) or le Paris, Sombath's homage to  time spent at The Blue Elephant and Le Banyan Tree, Paris.   A few minutes from the buzzing town center, in an olive grove and pine-tree setting, La Bastide de St. Tropez has a new chef Franck Broc (ex-Chateau de la Messardiere). L'Olivier restaurant looks out onto exotic gardens and pool for breakfast, lunch and dinner. Or order a picnic and hire La Bastide's yacht, Le San Lorenzo for the day/week/month.   You'll check out Pearl Beach, through giant brown gates enter paradise on earth, lunch or dine Balinese style. At night the à la carte menu includes, say, tartare of tuna with ginger, lamb tajine, grilled local fish, beef with morilles, cool ice cream desserts. The table is yours for the night – there's only one sitting. At lunch salads, pastas and club sandwiches washed down with exotic cocktails, zen atmosphere for lazy days or party nights. Have fun JT, tell them BP sent you. See you in NYC.    Address Book: L'Escale, Quai Jean Jaures, T: 04 94 97 00 63 Lunch 37€ Dinner A La Carte  Lei Mouscardins, Tour de Portalet, T: 04 94 97 29 00 Menus 67-89€ A la Carte 110/140€ Childrens Menu 30€ Dinner only  La Table du Marché, 38 rue Georges-Clemenceau, T: 04 94 97 85 20 Lunch 18€ A La Carte from 26€  Le Petit Joseph, 6 rue Sibille, T: 04 94 97 03 90 Dinner only from 25€  Grand Joseph, 1 place de l'hotel de Ville, T: 04…
SUBSCRIBE
ALREADY SUBSCRIBED?
BECOME A BONJOUR PARIS MEMBER

Gain full access to our collection of over 5,000 articles and bring the City of Light into your life. Just 60 USD per year.

Find out why you should become a member here.

Sign in

Fill in your credentials below.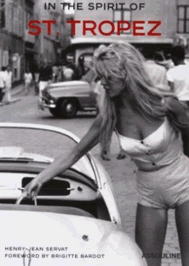 If you want to hang with the A-List this summer head for St. Tropez, like Paris Hilton (now she's free!) Ivana Trump, Massimo Gargia, Bono and Penelope Cruz, Naomi Campbell, Johnny and Vanessa, The Elton Johns. Don't know if Justin Timberlake will make it, what with his just open NYC eatery "Southern Hospitality", a classy barby joint serving Memphis style cuisine, spare ribs and desserts from Grandma Timberlake's rolodex. (1460 Second Avenue) So, if JT does come to ST where to eat? 
He'll wander along the port, packed tight with super-yachts and papparazi, so he better wear the Raybans. Many of the bling-bling guests/owners head barefoot for L'Escale, with the sandy floor. There are lots of Russian yachties with crew, off-spring, wives and mistresses in tow. But, the plus is chef/owner Didier Vialard goes out for the early morning catch while le tout St. Tropez sleeps. On his menu plump grilled sea-bass, giant shrimp, rouget, sea-bream cooked à la provencal, a platter of oysters or soothing bouillabaisse. Go fishing for lobster, langoustine and crab in L'Escale's glass aquarium.  
Justin, stroll on past the designer boutiques and cafés and, when you can go no further stop at Laurent Tarridec's Lei Mouscardins, climb the stone steps and admire the 180- degree view onto the Golfe of Saint Tropez. Tarridec has his own fishing boat, once had 2-Michelin stars, now has none, but continues his passion for cooking as if nothing has happened. His dishes are simple, red-mullet broth, rabbit with chestnut gateau, baby hake with morilles mushrooms.  
Some say Christophe Leroy's La Table du Marché, between the port and Place des Lices, is not what is was, but the locals still love it. Leroy has no Michelin stars (once there were 2),  closed the sushi/traiteur restaurant and created a boulangerie with a cute little canteen at the back. There's an eclectic menu of Asian specialities, think French traditional bistro dishes with a spin, such as long cooked lamb "like in Marrakech" (where Leroy also has La Table du Marrakech). Salads, for bikini wearers, lemon tart and tart Tropezienne for those not counting calories. Judge for yourself, Leroy seems to have tapped into the spirit of to-day. 
Grand Joseph is a classic, sit outside and celebrity spot yourself and your co-stars climbing towards Place de l'Hotel de Ville. There's daily brunch or try, Andalusian gaspacho with avocado, Prawn tempura with almonds, Shrimp Won-Ton or an excellent club sandwich, or Cesar Salad washed down with a local wine. Further along Petit Joseph, with the same owners, only open for dinner, two chefs serve either Thai, Asian or French specialities. Eat outside, its too noisy inside. 
You Justin know that there's no way can you go to St. Tropez without checking out the legendary Byblos (Sting, Beyonce, The Beckhams etc) this year celebrating 40 years of branchitude.  Spoon, Byblos, is Alain Ducasse's Mediterranean version

of the Paris original. In a romantic lantern- lit garden inside/outside merges, stunning décor is by Patrick Jouin. Some just come for drinks at the circular glass and steel bar. The menu is 1 + 2 + 3 unique mix n'match variations, which you create yourself – or à la Carte, say, spicy tajines. It's all good, as are the wines, local or world (300+ to choose from) by glass, magnum or bottle. Work off the calories in Les Caves du Roy. Le Bayader restaurant, is located poolside at Le Byblos, an interesting concept created by owner Antoine Chevanne. Choose from seven "collections" Emerald (veggie), Ruby (meat), Azure (fish) etc.  
You'll love Pan Dei Palais, built in 1835 for Indian Princess Pan Dei. Recently transformed as a neo-colonial style hip boutique hotel, the restaurant is open to non-residents and served in the beautiful gardens. Japanese chef Satoshi Kubota creates specialities direct from the Marché des Lices, even gives impromptu cookery classes.  
The Benkirai is an exotic Indonesian tree, the wood of which has been used for much of the eponymous, Patrick Jouin designed, hotel and restaurant. Chef Oth Sombath suggests light lunches or Thai specialities that can be served poolside under pine trees. At night it's Royal Thai, try Sa Tit (fragrant steamed shrimp) Keang Khio Wan Kai (chicken breast with green curry) Pla Yang (sea bass grilled in a banana leaf) or Kung Mangkom (Lobster in red curry) Finish with Ta Ko (coconut cream with water chestnuts) or le Paris, Sombath's homage to  time spent at The Blue Elephant and Le Banyan Tree, Paris.  
A few minutes from the buzzing town center, in an olive grove and pine-tree setting, La Bastide de St. Tropez has a new chef Franck Broc (ex-Chateau de la Messardiere). L'Olivier restaurant looks out onto exotic gardens and pool for breakfast, lunch and dinner. Or order a picnic and hire La Bastide's yacht, Le San Lorenzo for the day/week/month.  
You'll check out Pearl Beach, through giant brown gates enter paradise on earth, lunch or dine Balinese style. At night the à la carte menu includes, say, tartare of tuna with ginger, lamb tajine, grilled local fish, beef with morilles, cool ice cream desserts. The table is yours for the night – there's only one sitting. At lunch salads, pastas and club sandwiches washed down with exotic cocktails, zen atmosphere for lazy days or party nights. Have fun JT, tell them BP sent you. See you in NYC. 
 
Address Book:
L'Escale,
Quai Jean Jaures,
T: 04 94 97 00 63
Lunch 37€ Dinner A La Carte 
Lei Mouscardins,
Tour de Portalet,
T: 04 94 97 29 00
Menus 67-89€ A la Carte 110/140€
Childrens Menu 30€
Dinner only 
La Table du Marché,
38 rue Georges-Clemenceau,
T: 04 94 97 85 20
Lunch 18€ A La Carte from 26€ 
Le Petit Joseph,
6 rue Sibille,
T: 04 94 97 03 90
Dinner only from 25€ 
Grand Joseph,
1 place de l'hotel de Ville,
T: 04 94 97 01 66
Buffet Lunch 18€ Dinner From 40€ + wine 
Spoon, Byblos,
Avenue de Marechal Foch,
T: 04 94 56 68 20
Dinner only Menu 65€ A la Carte 80/100 
Le Bayader Restaurant,
Hotel Byblos,
Avenue Paul Signac,
T: 04 94 56 68 00
Dinner only
Average spend 50/100€ 
Pan dei Palais,
52 rue Gambetta,
T: 04 94 17 71 71
Average spend about 60€ + wine 
Benkirai
11 chemin du Pinet
T: 04 94 97 04 37
Lunch & Dinner about 60€ + wine 
La Bastide de Saint Tropez
Route des Carles
T: 04 94 55 82 55
Lunch 25€ Truffle Menu 55€ + A la Carte from 70€ 
L'Escale Gastronomic & Le Praya Beachside
Le Bailli de Suffren,
Avenue des Americains,
Golfe de Saint Tropez,
Le Rayol Canadel,
T: 04 98 04 47 00
From 50€ – 150€ + wine 
Pearl Beach & Restaurant,
Quartier Bouillabaisse,
T: 04 98 12 70 70
Lunch about 30€ Dinner from 60€
---
---