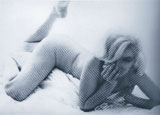 In 1962 photographer Bert Stern was on a plane, from Rome to New York, having photographed Elizabeth Taylor on the set of Cleopatra. "I was feeling very chipper. "Follow that Stern, I said to myself, who can I do next?"  Stern's fantasy was Marilyn Monroe who he pitched to Vogue as soon as he got back to New York.
The Editors loved the idea, Monroe agreed to pose nude with no make-up on her body, as long as the session could take place in LA. Rather than work in a studio, Stern decided to take a suite (No. 261) at the very zen Bel-Air Hotel, Monroe had not been photographed in the nude since the Tom Kelley calendar pix. "I waited for her like a lover, like a bridegroom before his wedding, pacing the floor checking the ice in the Dom Pérignon 1953 vintage champagne, spraying the suite with Chanel No. 5. 
Monroe arrived with Vicky, her hairdresser, five hours late. "My mouth went dry, the moment I saw her I was ready to leave my wife, child, everything, to follow her to the ends of the earth, there was definitely chemistry there, I was high when the session began".
No trouble getting her to take her clothes off then? "Women love to take their clothes off, because they're beautiful, Monroe was a legend who has now become a myth", observes Brooklyn born Stern, at 77 still photographing the likes of Madonna and Kate Moss. For 12 hours Stern snapped away, draping Monroe with necklaces, veils and two large roses, supplied by Vogue. The results were remarkable but too daring for Vogue, who decided they didn't want the nudes. Another session was quickly arranged, this time Monroe wore clothes and make-up. The day before Vogue published, Monroe was dead. 
"And now she's in Paris", reflects Stern. He stands in front of "The Crucifix", one of the photos that Monroe hated and put a red pen through in the form of a thick cross. "She hated the scar on her midriff from a recent gall-bladder operation, I told her it was beautiful". Stern found Monroe troubled. "She was at a time in her life when she needed to re-invent herself, I think that's why she accepted to pose for me, she drank gallons of Dom Pérignon, got drunk and fell asleep, the resulting photo "Marilyn Sleeping" is very touching, I find".  
Stern has worked with Oliver Lorquin, Director of The Musée Maillol, for a year to put together The Last Sitting, a glorious tribute of 59 photos out of the 2,571 he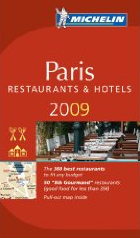 took over the famous three days. The photos, insured for a million dollars, do not now belong to Stern, they were bought at Sotheby's by New York power collectors Leon Constantiner and his wife Michaela, a Monroe lookalike. "Those three days were my virtual love affair with Monroe, I tried to kiss her but she wasn't having it, the boy from Brooklyn photographed the most beautiful woman in the world, not bad eh", he smiles. "I heard of her death on the radio, I wasn't really surprised, she was very tired, still troubled by the death of her friend Montgomery Clift, and popping too many pills". 
The Bel Air Hotel is currently closed for renovations. But this photo will endure as well as Marilyn Monroe's memory as one of the world's most seductive women.
LangDetectes>en GoogleC
Photographer Bert Stern's fantasy was nude Marilyn Monroe photograph. The photo appeared in Vogue Magazine.