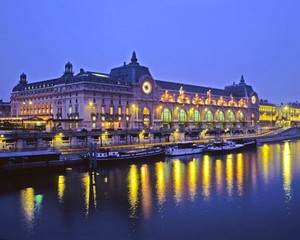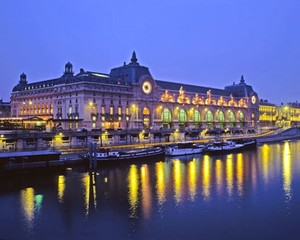 Culture lovers' eyes are smiling in the City of Light this month, and as you will see, there is a lot to smile about! As the most common enquiry I get from clients is what is happening in Paris, there is no better way to be prepared for this than to research monthly. So as long as I'm researching I might as well share!
Paris is a city full of endless entertainment possibilities from opera to art and jazz to rock. No matter what flavour of entertainment you are seeking you are sure to find it in the City of Light! So, without further ado, here are some of the major highlights of Paris entertainment for the month of March.
Opera & Ballet
Opéra Garnier – www.operagarnier.fr
La Dame aux Camélias (The Lady of Camellias) – John Neumeier – from March 1st
Adapted to stage from the 1848 book of the same name by Alexandre Dumas, this ballet is in its final performances at the Opéra Garnier.
Faust – Opera in two acts – Bernhard Kontarsky – from March 17th
Inspired by the 1836 poem, Faust, by Nikolaus Lenau this "work of contrasts seeks to express the contradictions of human beings." –Philippe Fenélon
Opéra Bastille – www.operagarnier.fr
Don Carlo – Opera in four acts – Carlo Rizzi – from March 2nd
Considered to be one of Verdi's finest operas, the story unfolds around three generations of Spanish royalty.
L'Or du Rhin – (The Rhine Gold) – Philippe Jordan – from March 4th
A magnificent opera by Richard Wagner, this performance kicks off the Nicolas Joel era at the Opéra Bastille
Rachmaninov
The Paris Choral Society will perform the harmonies of the Liturgy of Saint John Chrysostom. The American Cathedral. www.ParisChoralSociety.org March 20th – 23rd


Art Exhibitions
The Louvre – www.museedulouvre.fr
A Passion for Delacroix – the Karen B. Cohen Collection – through April 5th
From Izmir to Smyrna, Discovery of an Ancient City – through April 5th
Musée d'Orsay – www.musee-orsay.fr
Crime and Punishment – from March 16th
Meijer de Haan, the Hidden Master – from March 16th
Musée du Quai Branly – www.quaibranly.fr
The Making of Images – through July 17th
Centre Georges Pompidou – www.centrepompidou.fr
Erró – 50 Years of Collages – through May24th
Patrick Jouin – The Substance of Design – through May 24th
Musée Jacquemart-André – www.musee-jacquemart-andre.com
El Greco – Dalì, The Great Spanish Masters, The Pérez Simón Collection – from March 12th
La Maison Rouge – www.lamaisonrouge.org
Vinal, Records and Covers – through May 16th
Celeste Boursier Mougenot – through May 16th
Marco Decorpeliada, Schizomètres – through May 16th
Grand Palais – www.grandpalais.fr
The World in Colours – through May 2nd
Where the Dinosaurs Ate – through My 2nd
Turner and His Painters – through May 24th
Art Paris + Guests – March 18th – 22nd
Petit Palais – www.petitpalais.paris.fr
The World of Yves Saint Laurent – March 11th – 29th
Music Venues – The Highlights of March
Salle Pleyel – www.sallepleyel.fr
6 & 7 – Martha Aragerich
10, 17 & 18 – Orchestre de Paris
L'Olymia – www.olympiahall.com
1 – Chris Rea
4–6 – Sylvie Varton
9-14 – Michel Boujenah
22 – Phoenix
Bercy – www.bercy.fr
5 – 30 Seconds to Mars
22 – Peter Gabriel
25 – Jean Michel Jarre
30 – Eros Ramazzoti
Le Zenith – www.zenith-paris.com
9 – Elvis Presley Tribute
15 & 16 – Florent Pagny
22 – The Cranberries
27 – I Muvrini
La Flèche d'Or – www.flechdor.fr (concerts are held here nightly)
2 – Amparo Sanchez
3 – Broadcast 2000
16- Marie-Pierre Arthur
23- Tcheky Karyo
Palais de Congress – www.viparis.com
9 – Calogero
27 – Raphael
Jazz Clubs – The Jazz Age never really passed in Paris. Although it is stated to have begun in the 20's when thousands of Americans – writers, artists and musicians – started to flee to Paris in search of artistic freedom. Gone are the days when Duke Ellington and Louis Armstrong graced the Hotel de la Trémoile – where their picture still hangs in the grand foyer. Yes, these days may be gone, but they are not forgotten as you will see by enjoying an evening of jazz at any of the fine establishments listed below.
Sunside/Sunset – www.sunset-sunside.com
Le Caveau de la Huchette – www.caveaudelahuchette.com
Le Duc des Lombards – www.ducdeslombards.com
Le Caveau des Oubliettes – www.caveaudesoubliettes.fr
Le Baiser Salé – www.lebaisersale.com
New Morning – www.newmorning.com
Swan Bar – www.swanbar.fr
Sporting Events in Paris in March
Rugby
6-16 – The 6 Nations Rugby Tournament @ Stade de France
14 – France v. Italy Rugby @ Stade de France
20 – France v. England @ Stade de France
Football/Soccer
13 – Paris Saint Germain v. Marseilles @ Parc des Prince
28 – Paris Saint Germain v. Boulogne @ Parc des Princes
-Lisa Buros
Please post your comments or questions and let them flow. Register HERE to do so if you need a free Bonjour Paris user name and password.
Leave a reply
Your email address will not be published. Required fields are marked *