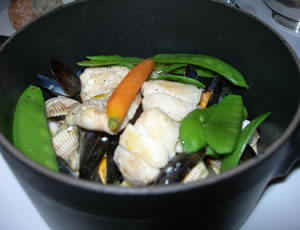 Sometimes, it's not all about the food. Sometimes you meet a personality who is beyond food, on another planet of discovery and creation that not everybody can understand.
Meet Samuel Cavagnis who begins his culinary career as apprentice chef at Georges Blanc's 3-star Michelin pile in Vonnas. "I loved it chez Blanc, but wanted to see the world, when I told him that I was off to meet his suppliers, he told me I was crazy that I would learn more staying in Vonnas, but I was not convinced",  he recalls.
Cavagnis sets out on a remarkable adventure, his idea being that, in exchange for a meal and a fistful of sous, he would offer his services to truffle growers, butchers, duck farmers, fishermen, cheese artisans and chocolate-makers. Cavagnis goes from London, to Chicago, Montreal, Taiwan, is obliged to return to France for Service Militaire – served out at the Elysée Palace, bien sur. No slouch, his free evening are spent honing his craft chez Lenotre.
With Service Militaire out of the way, he throws on his back- pack and leaves for Australia, which he crosses on foot, bus and motor-bike. Then China, Vietnam, Malaysia. In Beirut he opens a tiny restaurant, Le Café des Lettres. At the foot of the Himalayas he swaps his bike for two donkeys and continues on his remarkable journey to Nepal, Burma, Laos and Cambodia.
East, West home's best, so, at the dawn of the new century, Cavagnis returns to France to fulfil his next dream: his own restaurant. Our globetrotter is now happily installed at Le Versance, ex- Au Petit Coin de la Bourse, completely transformed with the help of architect Richard Marioton Jones. Soft grey tones, contemporary furniture,
lemon trees and rosemary bushes. An upstairs dining-room with vintage books, a downstairs fumoir, you feel as if you're visiting a friend.
And, surprise, surprise, no fusion food chez Cavagnis, just the best products, simply cooked, sourced from George Blanc's suppliers and from the eclectic finds of a fascinating character. Foie gras a la plancha et son crumble, ris de veau pané à la noisette and ragout de legumes au gingembre, sable au figues, sirop de romarin et glace violette. Interesting wines, not many cheapos though. Chablis "St Martin" from Laroche 42€. Croze Hermitage, Domaine les Hauts Chassis 36€ or by the glass.
Cavagnis hails from Belley, the same village as Jean-Anthelme Brillat-Savarin, who once remarked. "To entertain a guest is to make yourself responsible for his happiness as long as he is beneath your roof".
HOT FROM THE OVEN:
Meals created by Alain Ducasse Formation (ADF) feature on The International Sp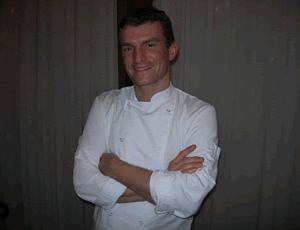 ace Station, in orbit 230 miles above our planet. Boldly going…."When you give up gravity, no need to give up gourmet", he reasons. Unless you've been on another planet you'll know Christian and Catherine Constant have transformed Le Violon d'Ingres into a hip et pas cher bistro, same delicious cooking from 45€ (01 45 55 15 05). Six Paris chefs sponsored by "Les Tripes, c'est chic" ran, or walked, the NYC Marathon. Bravo, Flora Mikula (Les Saveurs de Flora 8th) Thierry Breton (Chez Michel 10th) Yves Camdeborde (Le Comptoir du Relais 6th) Thierrry Faucher (L'Os à Moelle 15th) Bertrand Bluy (Les Papilles, 5th).
Did you wonder what happened to Claude Colliot, ex-Bamboche? After time spent in the USA and Canada, the Breton boy was homesick. Find him now at L'Orenoc, Meridien Etoile (01 40 68 30 40) .
And, remember Jean Yves Bath on rue de la Tremoille 2-* Michelin? He's taken over Les Beatilles, rue Bayen, dubbed it Baths, starter, main, pudd 25€ (01 45 74 74 74).
If you're in Brussels you need to know Alain Senderens is consulting and Aurelien Poirot is at the pianos of Spuds restaurant and tapas bar www.sofitel.com.
Guess who makes the best croissants in Paris? No prizes. Figarscope declares Pierre Hermé numero uno. Ever heard of Triomphe?
They're No 2. you'll have to schlep to the 20th. Or L. Duchene (13th) No. 3. Mulot No.4 and at No 24 out of 32, Ladurée are the most expensive at 1€60. You pays your money, you takes your choice. Looks like curtains for Alain Reix at the Jules Verne, as Alain Ducasse takes over. Hope he changes the décor, not worried about the cuisine, it'll be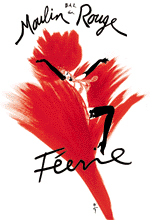 tops, it's the Eiffel Tower, cha cha cha.
La Villa Corse Rive Gauche opens handsome restaurant/lounge/bar on the Rive Droite. 141 avenue de Malakoff, 16th Metro: Porte Maillot
T: 01 40 67 18 44
Address Book:
Le Versance,
16 rue Feydeau, 2nd (Metro: Bourse)
T: 01 45 08 00 08
Shut Saturday lunch -Sunday-Monday
www.leversance.fr
Average Spend – Lunch Tues-Fri 32-38€
With a glass of wine
A la Carte 60€ + wine