June 2011 Paris Events Calendar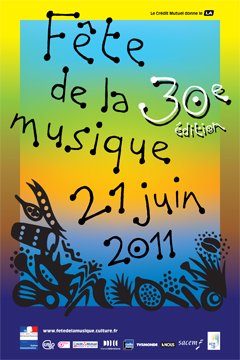 June Highlights
7 Author David Downie and photographer Alison Harris celebrate the new edition of Paris, Paris: Journey into the City of Light at Village Voice Bookshop
11  Author Cara Black signs copies of Murder in Passy at The Red Wheelbarrow Bookstore
11 Alicia Keys in concert at Le Palais des Congrès de Paris
13, 14 Shakira in concert at Bercy
15   Melanie Laurent in concert at La Cigale
15-17 Johnny Hallyday in concert at  Stade de France
20-26 Paris Air Show over 2,000 exhibitors, the largest international aerospace trade show
21 Fête de la Musique Paris holds a city-wide party on the longest day of the year.
22 June through July 26th Soldes d'Eté, the famous summer sales begin in France!
22, 24, 25  Black Eyed Peas in concert at Stade de France
26 Janet Jackson in concert at L'Olympia
27 book release meet-and-greet, share a glass of wine with Thirza Vallois, author of Around & About Paris
29 George Benson in concert at L'Olympia
MUSEUM EXHIBITIONS (ART, FILM, PHOTOGRAPHY & MORE)
The Eiffel Tower, a story in pictures & historic blueprints, now through Sept. 4.
Egypt in Stone, Egypt in Paper, through June 2nd
Tony Cragg, Figure Out/Figure In, through June 4th
Pietro da Cortona and Ciro Ferri, through June 6th
Rembrandt and the Face of Jesus, through July 18th
Claude Lorrain, The Draftsman Studying Nature, through July 18th
Manet: The Man who Invented Modern Art, through July 3rd
Nature et Idéal:  Le Paysage à Rome, through June 6th
Aimé Césaire, Lam, Picasso, through June 6th
Odilon Redon, through June 20th
Monumenta: Anish Kapoor, through June 23rd
Palais de la Découverte
Les Survivants de l'Extrème, through August 28th
Youri Gagarine, Une Révolution, through August 28th
Paris: Au Temps des Impressionnistes, through July 30th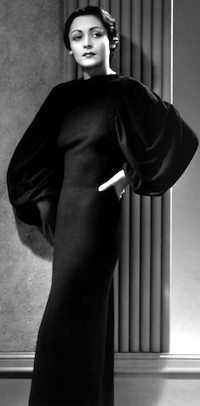 Madame Grés, through July 24th
Upcoming exhibition: Cézanne et Paris, opening October 12th
Armour of the Princes of Europe, through June 25th
Petit Palais -Musée des Beaux-Arts de la Ville de Paris
Jean-Louis Forain 1852 – 1931, La Comédie Parisienne, through June 5th
Les Scènes de Genre du Siècle d'Or Hollandais, through July 17th
Charlotte Perriand 1903-1999, through September 18th
Musée d'Art et d'Histoire du Judaïsme
Chagall et la Bible, through June 5th
Upcoming: La Collection Contemporaine du MAHJ.  July 3rd – September 11th
Juger Eichmann – Jerusalem 1961, through September 28th
Thrones in Majesty, through June 19th
Romantic French Gardens, through July 17th
Musée du Quai Branly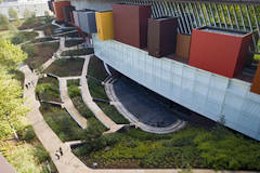 Dogon, through July 4th
Le Fabrique des Images, through July 17th
Fashion Factory, through June 11th
Francois Morellet, through July 4th
Cinéastes de Notre Temps, through July 9th
Paris – Delhi – Bombay, opens May 25th – September 19th
The Art of the Automobile, The Private Collection of Ralph Lauren, through August 28th
Verre à Venise – 3 Artists, 3 Visions, through September 4th
Animal, through December 11th
Dans l'Intimité des Frères Caillebotte, through July 11th
Upcoming Exhibition: My Winnipeg.  June 23rd – September 25th
La Maison Européenne de la Photographie
L'Objet Photographique, through June 19th
Patrick Tosani, through June 19th
Miró Sculpteur, through July 31st
Gustave Corbet and the Love of Nature, through June 4th
Muséum National d'Histoire Naturelle
Dans l'Ombre des Dinosaures, through June 13th
Parcours à la Ménagerie, through December 31st
Invisible, Zoom sur le Plancton, through December 31st
Kayapó, through October 31st
Portraits de Grands Singes, through July 31st
Vaudou, through September 25th
Musée d'Art Moderne de la Ville de Paris
Van Dongen, through July 17th
Marc Desgrandchamps, through September 4th
Musée National de la Légion d'Honneur
Le Voyage Imaginaire de Hugo Pratt, through August 21st
Stanley Kubrick Retrospective, through July 11th
Paquebot France, through October 23rd
Centre National du Costume de Scène
l'Art du Costume à la Comédie-Française. June 11th through December 31st
Frédérique Lucien – Introspectives, through September 4th
Charwei Tsai, through June 24th
Bonnard en Normandie, through July 3rd
Nice Musée d'Art Moderne et d'Art Contemporain
Assan Smati, Vincent Ganivet et Sarah Sze, through June 5th
Rochefort Hôtel Hèbre de Saint-Clément
Dennis Nona.  June 3rd through Septmeber 30th
POPULAR MUSIC VENUES (POP, ROCK, R&B, JAZZ)
6, 8   System of a Down
13, 14   Shakira
18   Tiken Jah Faokly
27, 28   Iron Maiden
30 and July 1st Roger Waters – The Wall Live
Stade de France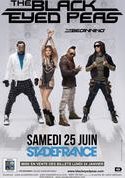 15-17   Johnny Hallyday
22, 24, 25   Black Eyed Peas
14   Jamel Debbouze
26   Ringo Starr
27   Calogero Concert Symphonique
Le Palais des Congrès de Paris
4   Homey & Mastan
11    Alicia Keys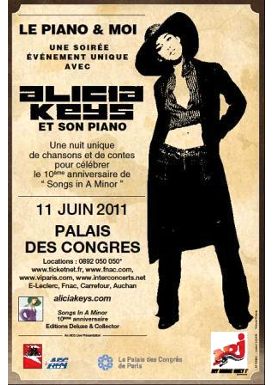 26   Shlomi Shabat
1   Yannick Noah  
17, 18   Le Grand Méchant Zouk
20   Judas Priest
25   Generation Moonwalk II
27   Toto
3   Marcel Khalifé, Director
7   Rafal Blechacz on piano
8, 9   Orchestre de Paris, Esa-Pekka Salonen, direction – David Fray, piano
15, 16   Orchestre de Paris, Kazuki Yamada, direction – Jean-Yves Thibaudet, piano
17   Orchestre Philharmonique de Radio France, Myung-Whun Chung, direction – Sunwook Kim, piano
18   London Symphony Orchestra, Bernard Haitink, direction – Murray Perahia, piano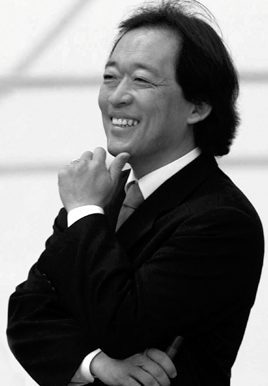 23   Orchestre de Paris, Paavo Järvi, direction
24   Orchestre Philharmonique de Radio France, Myung-Whun Chung, direction – Leonidas Kavakos, violin
25   Orchestre Philharmonique de Strasbourg, Marc Albrecht, direction
29, 30   Ochestre de Paris, Gianandrea Noseda, direction – Viktoria Mullova, violin, Elena Zhidkova, mezza-soprano
1   Lillywood & The Prick
3, 4   Veronic Dicaire
5, 6   Katie Melua
7   Le Pont Virgule Fait l'Olympia
8   Louis Bertignac
9   Haris Alexiou
10   Fatals Picards
13   Bryan Ferry
14   Colonel Reyel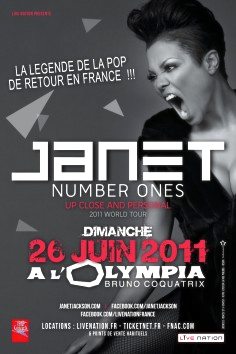 15   30 Seconds to Mars
18, 19   Festival Radio Classique
20   Laurent Baffie
23   Anne Roumanoff
26   Janet Jackson
29   George Benson
30   Paul Personne
5   Le One Man Show de Paty
6   Chilly Gonzales
7   The Kooks
9   Shaka Ponk
11   Contre Temps
13   Le Classique à la Cigale
15   Melanie Laurent
17   l'Ame des Clones
22   Primus
23   Lykke Li
28   La Rumeur
8   Soirée Lyrique et Piano: Johan Schmidt and Ana-Camelia Stefanescu
9   Soirée Piano: Edda Erlendsdóttir and Lisa Yui
Jazz Concert & Jazz Clubs – The Jazz Age has never really passed in Paris.  So for the best venues around, you can check out the clubs listed below.
7   Soirée Classique, Piano and Voice: Johan Schmidt, Mihcel Lysight and Joseph Grau
Swan Bar
AUTHORS, BOOK-SIGNINGS & LITERARY EVENTS
Thirza Vallois booksigning at Hotel le Perle
27 join Thirza Vallois for a glass of wine at her booksigning for the rerelease of Around & About Paris
1 If you are a lover of rare and old books this is a must for you.  Held at Place St. Sulpice
6 Robert Olen Butler, Pulitzer Prize-winning author, reads from his latest book, Hell
9 Beverley Matherne reads poetry under the tree in front of Shakespeare and Company
10 Cecilia Woloch and students will be readin poetry in house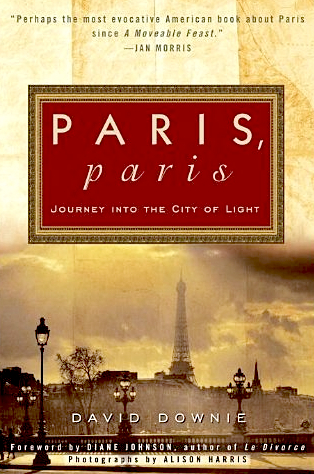 16 Priya Basil
25 Robert Silvers, Editor of the New York Times Review of Books, is special guest
27 In conjunction with NYU, Helen Schulman, Meghan O'Rourke and Darin Strauss (National Book Award winner for Half a Life) are special in-house guest speakers
29 In conjunction with NYU, Granta panel with John Freeman, Aleksandar Hemon, Nathan Englander and Chris Adrian
8 Evenings with an Author: Dinaw Mengestu
29 Evenings with an Author: Caroline de Margerie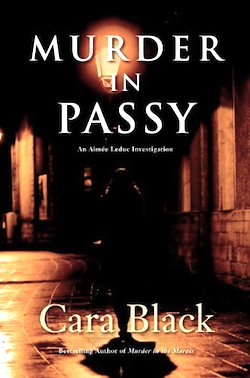 7 David Downie and photographer Alison Harris celebrate the new edition of Paris, Paris: Journey into the City of Light
9 Tishani Doshi reads from her latest novel, The Pleasure Seekers
16 Terrance Gelenter reads from his memoir, From Bagels to Brioches: Paris par Hasard
11 Cara Black will be signing copies of her book, Murder in Passy
ASSORTED PARIS EVENTS (Festivals, Spectacles & More)
The Versailles Fountains
Saturday and Sundays through October 30th Fountains are also on Tuesdays through June 28th.  11am – 12pm and 3:30pm – 5:30pm
Les Grandes Eaux Nocturnes
Saturdays from June 18th through September 3rd A wonderful evening at the Château de Versailles including everything from serenades in the Hall of Mirrors to the gardens and fountains being illuminated to fireworks at the end of the evening.
24 Venise Vivaldi Versailles    Listen to the Vivaldi masterpiece, Four Seasons, as you enjoy a water festival and fireworks display that spans the Grand Canal.
1 A music festival reserved uniquely for up-and-coming independent labels and bands.  The music starts at Parc de la Villette.
Grand Marché d'Art Contemporain
1-5 Over 500 exhibitors will be represented in this unique market held at Place de la Bastille
International Festival of Piano
1-5 Hear some of the finest piano playing in the world here.  This festival opens many doors for amateur piano players.
3, 4 and 5th The 9th year running, over the course of three days thousands of gardens, both public and private, will be opened to the public to visit and learn about.
Bièvres International Photo Fair
4, 5 This is an enormous event bringing together amateur and professional photographers for a weekend exhibition in Bièvres, France.
The French Open or Roland-Garros Tennis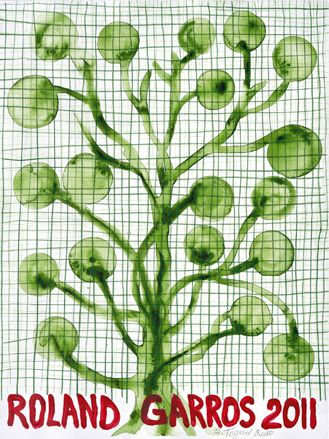 Through June 5th See the masters of the court battle it out to take home the prestigious winner's cup from Roland Garros.
Through June 5th – Europe's largest fun fair can be found at Pelouse de Reuilly (metro: Liberté). This fun fair has roots back to the 12th century.
7 through July 5th Venues across St. Denis will host this annual music festival that offers a broad range of music.
9 A one-day event with over 100 exhibitors setting up shop at Place St. Sulpice
11 through July 31st Held in the Parc Floral de Paris, this is a fantastic festival that will spotlight some of the best jazz in Paris, as well as the world.
14-20 Architects and designers will be presenting and displaying their finest works at various locations throughout Paris.
Dîner en Blanc
16 This not so much a heads-up to attend, rather an explanation should you come across it.  Every year there is a 'secret' address given to Parisians where up to 14,000 (last year's official number) people will gather, all dressed in white, to dine into the evening.  The location is never publicised and only those in the know get advance notice.  However, this is a terrific spectacle to happen upon wandering through Paris.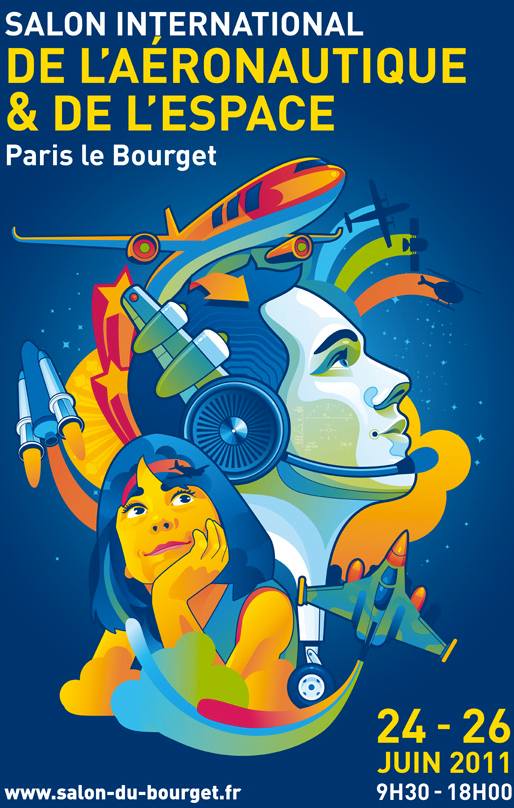 20-22 The best street artists young and old will have their original works on display at Place St. Sulpice
20-26 There are over 2,000 exhibitors making this is the largest international trade show for the aerospace industry.  Come one, come all – there is something for everyone!
Fête de la Musique
21 Paris turns into a city-wide party on the longest day of the year.  If you are in town an afternoon disco nap is most certainly in order.  Plan to be up until the sun rises wandering through the City of Light celebrating life and listening to great music!
Soldes d'Eté
22 June through July 26th The famous summer sales begin in France!
23-26 Men's fashion spring/summer 2012
Grande Marché d'Art Contemporain
23-26 Held at Place St. Sulpice, this is a lovely market offering the latest in contemporary art.
Festival Latino-Andalou Music of the World
17-24 This is the 6th year running for this festival celebrating music of the world.
Nuit des Muses, Vaux le Vicomte
25 Open to all, this is one special evening to take part with your friends if you are in Paris.  Dress according to the theme, Fire, and bring all your finery for a beautiful setting in the gardens.  Table and chairs are provided; however, you bring the rest.  A jury awards the best table decoration.
Marché des Fiertés (Gay Pride)
25 The Gay Pride parade kicks off at Place du 18 juin 1940 at 2:00pm and works its way to Place de la Bastille
27 Cyrille Deflandre is the mastermind behind bringing photographers together for one night to showcase their visual lyrics.
Monthly Tea-Tastings in English, the first Tuesday of every month at 6:30-8:30 PM, and the last Thursday morning of every month from 10am-12 noon.  20€/person.
Grands crus commented, with information about impact of tea utensils, type of cup & teapot for tea type, information about taste, health benefits & tea components.  Inscriptions (required 24 hrs in advance) sent to [email protected] or call 01 53 30 05 24 for more information.
OPERA, BALLET & THEATRE PERFORMANCES
Opéra Garnier [Palais Garnier]
Così Fan Tutte, Choreographer, Conductor Philippe Jordan.  June 16th – July 16th
A rare Mozart opera performance at the Opéra Garnier.  Così Fan Tutte is an opera buffa in two acts.
Rain, Choreographer Anne Teresa De Keersmaeker, through  June 7th
Proving she is one of contemporary modern dance's most important voices, Belgian Mme De Keersmaeker brings her work to the Paris stage.
Les Enfants du Paradis, Choreographer José Martinez . June 29th – July 15th
A ballet in two acts, this ballet revels in bringing to life the days of long-gone Paris.
Opéra Bastille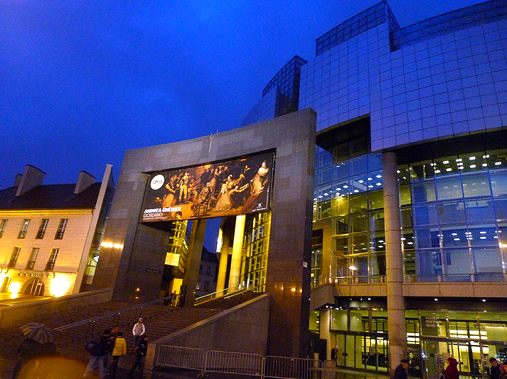 Götterdämmerung, Conductor Philippe Jordan. June 3rd –June 30th
The final stage of the Ring, Richard Wagner's opera masterpiece.
Ottelo, Conductor Marco Armiliato. June 14th – July 16th
A dramatic opera in four acts based on Shakespeare's play, Othello.
L'Anatomie de la Sensation pour Francis Bacon, Choreographer Wayne McGregor. June 29th – July 15th
A ballet exploring the potential of the human body invoked by the images and paintings by Francis Bacon.
Le Nozze de Figaro, Conductor Philippe Jordan (A) and Dan Ettinger (B), through June 11th 2011
The Marriage of Figaro is now heading into its seventh month of sold out performances at the Opear Bastille.  A true Mozart masterpiece!r
Royal Opera House of Versailles
Teuzzone by Vivaldi, Conductor Jordi Savall, June 24th and 26th
Ritrovato by  Vivaldi, Conductor Jean-Christophe Spinosi, June 27th and 29th
Il Postino, Conductor Jean-Yves Ossonce, through June 30th. Adapted from the film, Il Postino, by Daniel Catán this is a fantastic Spanish-language opera.
Lisa Buros-Hutchins is the owner of Your Paris Experience,  private travel consultancy offering a wide array of services, from trip itinerary planning and phone consultation to specific itemized services.  Please visit Lisa's website for further information.
If you know of other special events in Paris, or if you would like to have your event featured in this monthly column, please send an email to:  Lisa@yourparisexperience.com.
Your Paris Experience is pleased to offer the Premium Members of BonjourParis a 10% discount on the public price of all services.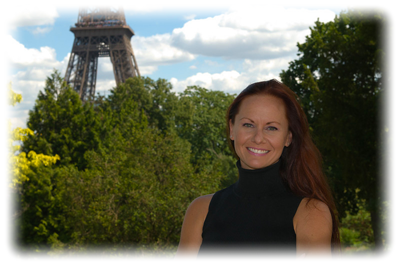 Leave a reply
Your email address will not be published. Required fields are marked *