An Englishman, Irishman, Scotsman and Welshman cooked up a right royal banquet to celebrate the Queen's 80th birthday at Mansion House in the City of London last week.
Fourteen celeb chefs battled it out for months on BBC TV for the honour of cooking Her Maj's Royal birthday menu. The dishes were tasted and criticised live by Prue Leith, The Guardian's Matthew Fort and restaurant owner Oliver Peyton. The final votes were by the Great British Public and Searcy's, the seriously posh caterers (www.searcy's.co.uk) worked with the winners, in the Mansion House kitchens, to translate their creations into banqueting dishes.
The winning Great British Menu featured a starter of smoked salmon with Irish soda bread, woodland sorrel and cress created by Richard Corrigan, chef at Lindsay House, 21 Romilly Street, London W.1 www.lindsayhouse.co.uk. T: 00 44 207 439 0450, representing Northern Ireland.
Welshman Bryn Williams of Orrery Restaurant, 55 Marylebone High Street, Regents Park, London, W.1. T: 00 44 207 616 8000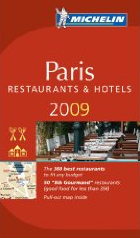 served a fish course of pan-fried turbot with cockles and oxtail, while dishy Scottish chef Nick Nairn (www.nicknairncooksschool.com) cooked a lovely loin of roe venison with rosti, celeriac, cabbage, carrot and game gravy for the main course. Commenting on the event, Nick Nairn said: "Her Majesty seemed to enjoy it very much and said lots of nice things. It's been an honour for all of us to cook for her in her 80th birthday year."
Pudd was by Marcus Wareing, executive chef at Petrus, The Berkeley, Wilton Place, London, SW1. T: 00 44 207 235 1200 flying the flag for the North of England, Wareing put a dainty dish before the Queen and her 350 guests: custard tart with Garibaldi biscuits. Hmmm
Guests at the star-studded event included: Margaret Thatcher, John Major, The Archbishop of Canterbury, Tony Blair, Eric Clapton, Cliff Richard, Shirley Bassey and The Lord Mayor of London Ken Livingstone.