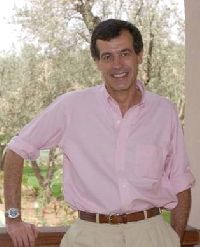 Henri Giscard d'Estaing looks like a top CEO, if you saw him walking along the road you'd say, hey this guy must be a top CEO. That's if you're in the habit of placing people, great when you come to a section of the rue that's run out of designer boutques. Tall, elegant, handsome, nice suit, looks groomed. Well what would you expect from the son of the former French President?
In 2004 Giscard d'Estaing replaced Philippe Bourguignon at Club Med. Your son should only have a CV like Henri. He's got all the ologies, including a Masters in Economic Science. He's CEO'd for Danone Group, HP Lea & Perrins and Evian-Badoit. As well as Club Med he's on the Board of Directors of Paris Airports, Casino Group etc.
Breakfast was at le Galvacher, who bring beef direct from farm to table www.legalvacher.fr It was organised by Christine Ranunkel charming head of the Association of Foreign Press Correspondents. Of course all wanted to know about Bernard Tapie, is he going to move in and move everyone out? All left without answers. "I will leave that to Monsieur Tapie to explain, I can't answer for him, it's up to him to define his projects, but Club Med do carry your suitcases to your room in spite of what Monsieur Tapie says!" grinned HGDE.
These are not easy times and HGDE, who often holidayed at Club Med before he took the CEO job, says in spite of the crunch they welcomed 22+ million clients last year. "We have to adapt to the global crisis and we're in a great position providing all-inclusive, up-market, friendly, multicultrual vacations, we're going more exclusive, more inclusive ", he explains.
We're up 4% in a market down by around 9%", he adds.
You can only be tempted by the Club Med luxury designer image, gastronomic restaurants, spas, suites, the "tout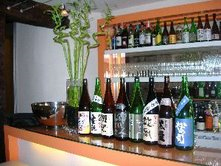 compris" tarif and the evolution of a visionary concept pioneered 30 years ago and much copied. "And where are you going this summer", somebody enquired. He grins that slow grin, showing perfect white teeth. "Like most of you, I don't know yet!" On his wrist a Club Med bracelet bears the legend, "where happiness means the world"
And talking Presidential matters, who asked who to lunch? Jacques Chirac or Rachida Dati, Sarko's ex-garde des Sceaux. Where? The tres chic Asiatique, Tong Yen,1 bis rue Jean Mermoz.
As Mayor of the 7th arrondissement Ms Dati lunches and dines at Violon d'Ingres and the ever buzzing Les Cocottes. A great fan of Christian Constant she can invite "le bulldozer" back and save euros as CC celebrates the TVA reduction. "Guests ordering between 12 and 12.30 and 19 and 19,30 get a 10% reduction", he says. "And I've also created a 3-course lunch at Violon d'Ingres for 38€ including a glass of wine. Delicious. See you there.
www.leviolondingres.com Lucky Jacques.
Details of Michelle Obama's kitchen garden on www.mrs-o.org
Not easy to find good Japanese in Paris, "most of them are Chinese", sniffs Minoru Seino,  delightful "Superviseur de Cuisine" (ex-Loiseau) at the recently opened Oto-Oto, the zen, left-bank bistro (the name means, "clash of pots and pans in the kitchen"). Minimal décor, maximal welcome, so let Mr. Seino take you by the hand and introduce you to his culture and his food. In the kitchen chef Yatagawa prepares the same dishes you'll get at the hip and happening Nichgekka Oto-Oto in the Ginza quartier,Tokyo.
Mr Seino trawls the markets for fresh seasonal products, ships in spices, teas, sake, of which there's a complex and exciting menu, from the land of the rising sun. The wines are French, "we want to mix the best of our cultures", explains Mr. Seino. At lunch begin with an assortment of starters and seasonal soup or Udon noodles with vegetables and crevettes. Try the different Donburi with rice, served on contemporary dishes which change with the seasons, just like the food. The main could be delicate grilled sea-bass Japanese style, marinated in a mix of sake, miso, orange rind and bouillon. There's feather-light tempura or for the ladies who do, assortment of 7 little dishes, ideal for "light appetites". "This is gastronomic, we're not a sushi resto", insists Mr Seino. Go to Oto-Oto for the quality of the ingredients and if you like Matcha tea, bury your head in a sensual foaming bowl and nibble perfect pastries made with red haricot beans.
Oto-Oto
6 rue du Sabot 6th
(Metro: Saint Germain des Pres)
T: 01 43 22 21 56
www.ramla.net/luxury_restaurant/otootoParis
Shut Sunday
Ferran Adria predicts that, after Spain, the next culinary revolution is based in Denmark.  So it's off to wonderful wonderful Copenhagen on the Champs Elysees: Copenhague is an elegant establishment, immaculate décor,  with a magnificent portrait of Queen Margrethe dominating the inside dining room. Take advantage of the shady terrace now, the menu is light and lovely, you won't want the reindeer until at least October. But you could take the signature marinated salmon with dill "Gilbert Becaud" nice with a glass of chilled Aquavit as is L'assiette "Copenhague". Main could be roasted Homard Bleu, with peppers en gratin and bisque of smoked malt. Exquisite desserts include "Danske Delikatesser", cinnamon rice pudding, mousseline chocolat blanc and almond ice cream. Wines are expensive, even the cheapest is 10€. But order a bottle and you get to take the unfinished wine with you. Nice!
Chef Jerome Bonnet (ex-Loiseau, Pourcel, Ledoyen) says: "a dish should contain no more than 3 different foods. In my opinion this gives a perfect balance so your taste buds can appreciate each flavour. One fish or meat, one vegetable, rice or pasta + a drizzle of sauce". Bonnet likes big white dishes or slates, oiled beforehand with a dry cloth which enhances the taste of the dish.
And check out the fabulous exhibitions at La Maison du Danemark
Le Copenhague,
142 avenue des Champs-Elysees, 8th
Metro: George V
T: 01 44 13 86 26
Shut Sunday
Lunch 50€ Dinner 75€ + A La Carte
www.aubergebistrots.com order the 2009 version in English and French. It's edited by Regis Bulot ex-President of Relais & Chateaux. 28 new and totally tempting addresses throughout France. "At the time when everyone is thinking of economies this little guide should be a great help", promises Bulot. "You can travel the hexagon without spending a fortune, lunch or dine "au bord de l'eau ou dans un jadrin". See you there. Where? Well how about Le Bistrot d'Olivier, Saint Tropez or L'Hotel Le Toeno, at Trebeurden, by the sea. Don't leave home without it.