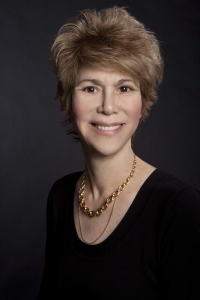 When it comes to the French, there are so many paradoxes—many of which I'll never understand—nor am I sure I'm supposed to. That's one of France's appealing qualities. But, some things will remain mysteries and such is the world, which is more difficult to explain these days.
This article is dedicated to my French internist, who's the best of the best. Call her, make an appointment and she'll see you as soon as possible. If it's an emergency, she'll see you that day.
Her patients usually have to wait because she doesn't allocate only twelve minutes, which some U.S. insurance companies have specified as sufficient, to make a diagnosis. My most recent appointment with her lasted more than an hour. At the end, she tapped some figures into her computer and it spit out a bill. I was more than happy to pay it on the spot, which is more than I can say when I see my internist in the U.S. and my hand shakes when I sign my life away (thank you Visa or MasterCard, but never American Express) after I've seen Jeffrey, who's also wonderful and caring.
One time I called Nancy, certain I was dying because I was having trouble breathing and speaking, and suggested I needed a chest x-ray. Why not go there directly and bypass her? After all, time is precious. Nancy very calmly replied she didn't know I was a certified M.D. and should come to her office tout de suite.
After she listened to me breathe in and out (with the help of a stethoscope), she pronounced me fine and handed over a prescription for antibiotics. After querying her as why she didn't insist on an x-ray, she responded she was a more than competent doctor and she is.
But, if I'd been in the U.S., there's no question there would have been an x-ray and who knows what else, a procedure straight from the C.Y.A. file. U.S. doctors are terrified of being sued. Americans know that story all too well, especially if they're paying for medical insurance themselves.
Following my most recent visit to my French doctor, she prescribed some iron that didn't like me and vice versa. I shot off an email and was informed I would be receiving a prescription for a substitute one. After four days, I emailed again and was (nicely) instructed to be patient. O.K., d'accord.
On the same day as the appointment, a Friday, I ordered a printer from Amazon. Much to my surprise, it arrived 19 hours later by Chronopost. Talk about customer service, but this took the cake!
To think the French didn't even know what the internet was when Bonjour Paris launched in 1995. And over and over again, they said there was no way in hell they would ever buy online. My mind went into reverse, recalling all of the discussions I'd had from French business owners telling me I was crazy. I may be, but I was proven correct—and with a vengeance. More than 27 million French people bought goods or services over the internet in the third quarter of 2010. Wonderful and good for them. But my prescription was sent to me—never mind a pharmacist—not over the internet. It went into the mail—and evidently has stayed there. I guess that's a paradox—and certainly a pain in the derrière.
True confessions: The other day, the Bonjour Paris office closed, and a staff member and I played hooky and decided to hightail up to Bv. Montparnasse and see the 3:00 p.m. show of The King's Speech. Who could fault us for wanting to spend two hours watching Colin Firth, Geoffrey Rush and Helena Bonham Carter transporting us to 1937, when George VI of Britain ascended to the throne, because his brother decided to marry a divorced American woman of questionable moral character.
After the movie's rave reviews, trying to see it at an 8:00 p.m. show would entail buying advance tickets and standing in line as if there were no tomorrow. The French love movies and will queue up for the worst and this one is proclaimed to be among the best. We were delighted to be able to be able to buy tickets, even though I was unable to qualify for a senior one because I didn't have the right card. Quite frankly, it wasn't worth waging battle over a few euros.
But here's another paradox. A woman approached the kiosk and asked for a reduced ticket because she's a chômeuse.  Excuse me, she is unemployed and… I was kind of taken aback, but frankly, this doesn't upset me (I know it would some Americans). I guess that's part of my being semi-French.
Another example of a time when I was stopped cold in my tracks: The other day, when I was taking a taxi (and yes, it's allowed to have love-hate relationships with some drivers), we passed a building in the 17ème and found ourselves discussing the architectural detailing. Its façade was different and worth noting. When we arrived at my destination, he stopped the meter and asked whether or not I had a few minutes before my appointment. When I said yes, he said he wanted to show me a nearby building that he felt was even more interesting than the one we'd seen a few minutes before. He gave me a brief lesson in architecture and was delighted to mentor me.  That's ever so French.
There are so many paradoxes—many of which I'll never understand—nor am I sure I was supposed to. That's one of France's appealing qualities.
Oh, the prescription did arrive. It only took eight days via La Poste. I could have walked to the office in 15 minutes, so who knows where that envelope has been. Perhaps that's the real paradox.
(c) Paris New Media, LLC
Please spread the word about Bonjour Paris and send an invitation to your friends to receive the newsletter.   In advance, thank you.
If you're coming to France and want to remove the stress out of any and all planning, dynamo Lisa Buros-Hutchins of www.YourParisExperience.com can arrange anything and everything, including planning your honeymoon and/or making dinner reservations. Nothing is beyond her. Say Bonjour Paris referred you and put her to the test of making your stay in France perfect.
If you need an Apple MacBook — please buy it here.
If you're in a shopping mood, Bonjour Paris's Amazon Store has a collection of books, movies, gourmet items, electronics and so much more.  In other words, you can buy soup to nuts and help Bonjour Paris at the same time.
And this camera to take terrific photos of the French!