Christine Lagarde strong contender to replace DSK at IMF
Since the DSK affair unfurled a few weeks ago, international news has covered it very closely, but French media has given it obsessive attention, given that Dominique Strauss-Kahn was a Socialist party presidential hopeful for 2012. This is an introspective column on Franco-American perspectives on the scandal.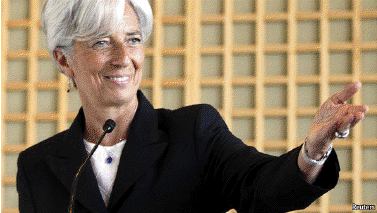 Since Strauss-Kahn resigned from his top IMF job, many experts around the world have been hinting at possible candidates to replace him. The top name cited so far? French Finance Minister Christine Lagarde, a lawyer by training with top executive experience for several years managing Baker & McKenzie in Chicago. A fluent English speaker with a mind for economic details and international respect, she is currently on a tour of emerging countries to build up support for her candidacy.
Some countries and analysts (including the Economist) believe that the implicit European leadership of the IMF should come to an end, giving space for more say from the BRIC and other emerging economies. But other analysts believe with the European fiscal crisis, a top European expert should be at the helm. We will see what happens.
Socialist party seeks presidential candidate to replace DSK
Meanwhile in French politics, the Socialist party is doing some soul-searching in the wake of the DSK affair. Top potential candidates for their party's nomination include François Holland, Ségolène Royal (his ex-partner), and Martine Aubry, among others. L'Express, among other publications, has a special section devoted to the 2012 elections. What make these elections even more interesting is that the Socialists will run a primary in October to decide one candidate to represent them, a very uncommon practice in French politics (whereas it's part of the system in the U.S.).
e-G8 and G8 wrap
Recently, France hosted both the e-G8 (a conference on the internet, innovation and Web 2.0) in Paris and the G-8 conference in Deauville. A French customs official was dismissed for taking a picture with American President Obama's passport. The e-G8 brought together the likes of Facebook's Mark Zuckerberg, Google's Eric Schmidt, News Corp's Rupert Murdoch, Amazon's Jeff Bezos, as well as many politicians including President Sarkozy himself.
Stay tuned for more French news!
Michael Barrett writes BonjourParis news roundups from France. More at his blog American Expat in France.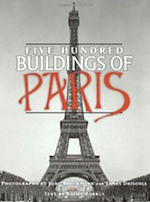 A book for Parisphiles who want to know more about the greatest buildings and monuments in Paris . . .
Five Hundred Buildings of Paris contains photographs and neighborhood tours of the greatest buildings and monuments in Paris. Information includes the building's name, location, year of completion or renovation and historical highlights. Order Five Hundred Buildings of Paris [Sept 2010 release] at our amazon.com French Marketplace.
Why not stay in luxury on Île Saint-Louis . . .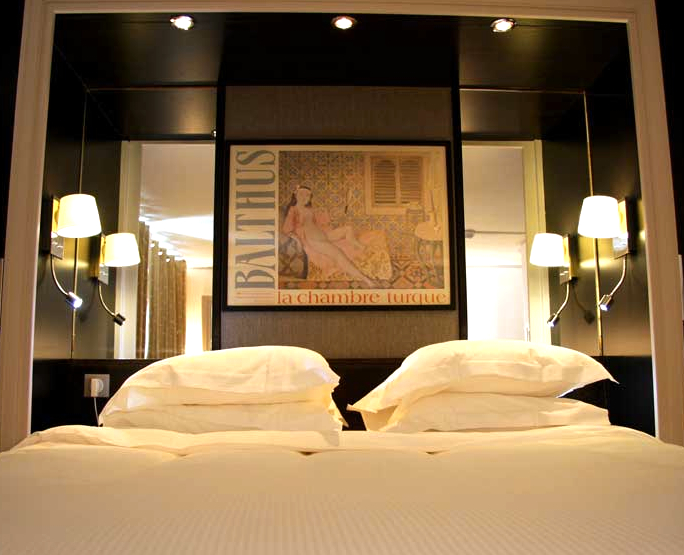 Hôtel du Jeu de Paume is a luxurious intimate hotel on nearby Ile Saint-Louis. The 30 suites are beautifully decorated with comfort in mind. Located just steps from Samaritaine, Notre Dame, le Marais, shopping, culture and more. Flat-screen TVs and free Wi-Fi in the heart of Paris's oldest district. Garden terrace and on-site bar. Métro: Saint-Paul is near; RER B/C Saint Michel station is a quick ride to/from Roissy Charles de Gaulle airport. Please don't delay—small hotels with such charm fill quickly. Consider reserving your stay with our hotel partner, Booking.com, a Priceline company with competitive prices and a price match guarantee. If you book this room and later find the same room for less, Booking.com will match the price. Click for more about Hôtel du Jeu de Paume.