France News: France Economy, DSK TV Interview, Eurozone, Sarkozy, de Villepin
France's Economy France's economy was the major concern this past week and will continue to be as financial leaders who met in private sessions in Wroclaw, Poland discussed various options. The European debt crisis led
Moody's
to downgrade two major French banks and place a third under review. According to
The Washington Post
, French banks probably have enough capital to deal with potential losses on their Greek holdings. But the banks are being subjected to a loss of confidence that's making them increasingly vulnerable to volatility in financial markets. American money market funds — an important source of dollars for the banks — have shied away from French banks Société Générale SA and Crédit Agricole SA since the debt crisis intensified over the summer, stated the
Moody's report
. BNP Paribas's shares tumbled on Friday. According to
Reuters
, two Paris-based traders blamed the drop on expectations that Moody's may cut Italy's credit rating after the market close on Friday. BNP Paribas and Crédit Agricole are the two French banks most exposed to Italian loans. Geithner gets cold shoulder U.S. Treasury Secretary Timothy F. Geithner delivered an unusually direct plea for immediate action to his E.U. counterparts He urged leaders to move with more unity to head off a potential new wave of financial crisis on the continent that began in Greece, but has spread to Spain and Italy. Geitner received a chilly response, according to
The Washington Post
. Many European finance ministers who heard Geithner speak in Poland seemed to bristle at him intruding on their affairs. Europe's leaders pledge support for the single currency as talk among some is of default. Germany's Merkel: "the euro will not fail" German Chancellor Angela Merkel declared, "The euro will not fail," after the country's powerful constitutional court rejected a series of challenges to the multibillion-euro rescue packages agreed upon last year for Greece and other debt-strapped members of the eurozone (
Financial Times
.) In a passionate restatement of Germany's determination to defend the common currency, the chancellor welcomed the court's judgment as "absolutely confirming" her government's policy of "solidarity with individual responsibility." Germany would continue to demand drastic debt reduction from its eurozone partners in exchange for providing them with financial guarantees, she said. IMF's Lagarde threatens to withhold Greek loan Christine Lagarde, head of the International Monetary Fund (IMF) said the IMF may withhold its portion of an €8 billion ($11billion) aid payment, saying Greece must re-ignite its pledge to deliver on commitments," adding that its "momentum had slowed down." (
Financial Times
) "If there has been no implementation, there will be no financing," Lagarde told
CNBC
, in describing the IMF's lending practices. The eurozone's finance ministers decided to give Greece until October to fulfill its commitments. Strauss-Kahn: First Live TV Post-Release Interview on TF1 Tonight DSK will be interviewed tonight on the news station
TF1
at 8p.m. Paris time. According to
France24.com
, it's expected he'll be questioned about his political future, the future of his party and the current crisis of the euro and more. French Socialist candidates pledge to tax rich, cut deficit In a televised debate covered here in
video by euronews
, each of the six leading contenders for the Socialist party's presidential candidacy pledged to raise taxes on the rich and continue international commitments to reduce France's deficit if elected in next year's election. Next month's primary elections will focus on France's sputtering economic recovery and the country's high unemployment.  Proposals will be presented ranging from tougher regulation of banks to youth employment programs. François Hollande, the current favorite to win the Socialist nomination was quoted by
Reuters
as saying, "I do not like outrageous wealth, I do not like indecent remunerations, I do not like selfishness." He pledged to increase taxes on the richest French to help fund proposals such as increasing funds to be spent on education. Hollande said he would target France having a balanced budget by 2017. Dominique de Villepin cleared of smear campaign allegations Dominique de Villepin, the former French prime minister, has been cleared by an appeals court of involvement in a smear campaign against President Nicolas Sarkozy, his bitter political foe in the run up to the 2007 election, per
The Telegraph
. The dropped charges ends a six-year legal battle in what was known as "the Clearstream Affair" because of its links to the Luxembourg-based securities clearing house. This leaves Villepin free to challenge
Mr. Sarkozy
in the 2012 election. The same article reported that after de Villepin was cleared, he said, "I've come out of this test even stronger than before, and even more determined to serve my fellow Frenchmen." Libya: Sarkozy and Cameron visit Tripoli According to the
Guardian U.K.
, President Sarkozy wants to take credit for helping to establish a workable post-Gaddafi Libya and wants France to succeed where the US failed in Iraq. The Guardian added Sarkozy hopes to rectify his public image as being impulsive and lacking diplomacy by showing he can win over others as part of an alliance of world partners. British Prime Minister David Cameron and Sarkozy went to great lengths to…
SUBSCRIBE
ALREADY SUBSCRIBED?
BECOME A BONJOUR PARIS MEMBER

Gain full access to our collection of over 5,000 articles and bring the City of Light into your life. Just 60 USD per year.

Find out why you should become a member here.

Sign in

Fill in your credentials below.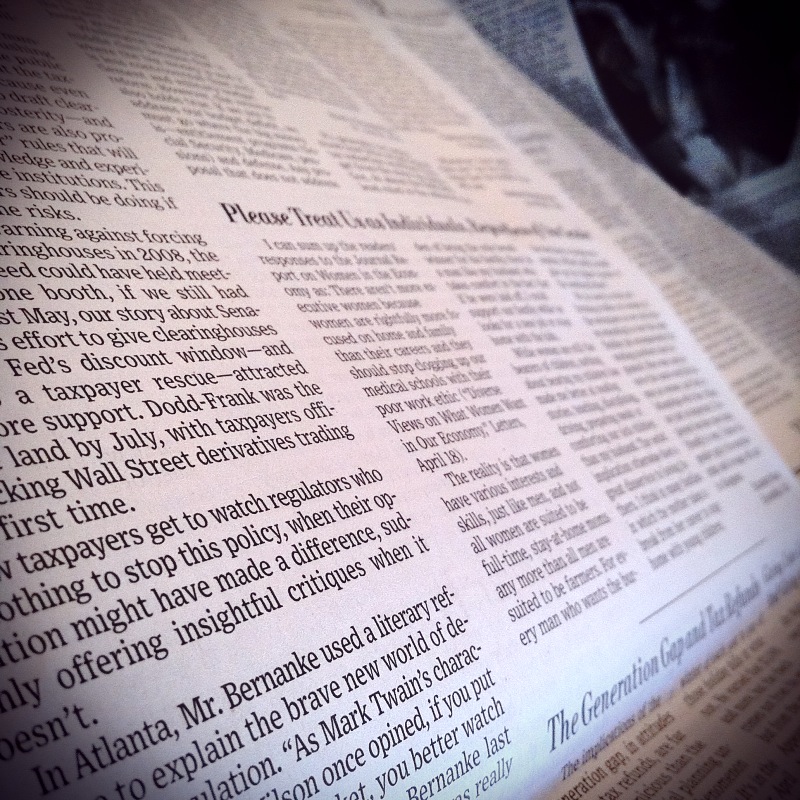 France's Economy
France's economy was the major concern this past week and will continue to be as financial leaders who met in private sessions in Wroclaw, Poland discussed various options.
The European debt crisis led Moody's to downgrade two major French banks and place a third under review.
According to The Washington Post, French banks probably have enough capital to deal with potential losses on their Greek holdings. But the banks are being subjected to a loss of confidence that's making them increasingly vulnerable to volatility in financial markets.
American money market funds — an important source of dollars for the banks — have shied away from French banks Société Générale SA and Crédit Agricole SA since the debt crisis intensified over the summer, stated the Moody's report.
BNP Paribas's shares tumbled on Friday. According to Reuters, two Paris-based traders blamed the drop on expectations that Moody's may cut Italy's credit rating after the market close on Friday. BNP Paribas and Crédit Agricole are the two French banks most exposed to Italian loans.
Geithner gets cold shoulder
U.S. Treasury Secretary Timothy F. Geithner delivered an unusually direct plea for immediate action to his E.U. counterparts He urged leaders to move with more unity to head off a potential new wave of financial crisis on the continent that began in Greece, but has spread to Spain and Italy. Geitner received a chilly response, according to The Washington Post. Many European finance ministers who heard Geithner speak in Poland seemed to bristle at him intruding on their affairs. Europe's leaders pledge support for the single currency as talk among some is of default.
Germany's Merkel: "the euro will not fail"
German Chancellor Angela Merkel declared, "The euro will not fail," after the country's powerful constitutional court rejected a series of challenges to the multibillion-euro rescue packages agreed upon last year for Greece and other debt-strapped members of the eurozone (Financial Times.)
In a passionate restatement of Germany's determination to defend the common currency, the chancellor welcomed the court's judgment as "absolutely confirming" her government's policy of "solidarity with individual responsibility." Germany would continue to demand drastic debt reduction from its eurozone partners in exchange for providing them with financial guarantees, she said.
IMF's Lagarde threatens to withhold Greek loan
Christine Lagarde, head of the International Monetary Fund (IMF) said the IMF may withhold its portion of an €8 billion ($11billion) aid payment, saying Greece must re-ignite its pledge to deliver on commitments," adding that its "momentum had slowed down." (Financial Times)
"If there has been no implementation, there will be no financing," Lagarde told CNBC, in describing the IMF's lending practices.
The eurozone's finance ministers decided to give Greece until October to fulfill its commitments.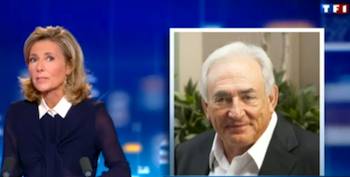 Strauss-Kahn: First Live TV Post-Release Interview on TF1 Tonight
DSK will be interviewed tonight on the news station TF1 at 8p.m. Paris time. According to France24.com, it's expected he'll be questioned about his political future, the future of his party and the current crisis of the euro and more.
French Socialist candidates pledge to tax rich, cut deficit
In a televised debate covered here in video by euronews, each of the six leading contenders for the Socialist party's presidential candidacy pledged to raise taxes on the rich and continue international commitments to reduce France's deficit if elected in next year's election. Next month's primary elections will focus on France's sputtering economic recovery and the country's high unemployment.  Proposals will be presented ranging from tougher regulation of banks to youth employment programs.
François Hollande, the current favorite to win the Socialist nomination was quoted by Reuters as saying, "I do not like outrageous wealth, I do not like indecent remunerations, I do not like selfishness." He pledged to increase taxes on the richest French to help fund proposals such as increasing funds to be spent on education. Hollande said he would target France having a balanced budget by 2017.
Dominique de Villepin cleared of smear campaign allegations
Dominique de Villepin, the former French prime minister, has been cleared by an appeals court of involvement in a smear campaign against President Nicolas Sarkozy, his bitter political foe in the run up to the 2007 election, per The Telegraph.
The dropped charges ends a six-year legal battle in what was known as "the Clearstream Affair" because of its links to the Luxembourg-based securities clearing house.
This leaves Villepin free to challenge Mr. Sarkozy in the 2012 election.
The same article reported that after de Villepin was cleared, he said, "I've come out of this test even stronger than before, and even more determined to serve my fellow Frenchmen."
Libya: Sarkozy and Cameron visit Tripoli
According to the Guardian U.K., President Sarkozy wants to take credit for helping to establish a workable post-Gaddafi Libya and wants France to succeed where the US failed in Iraq. The Guardian added Sarkozy hopes to rectify his public image as being impulsive and lacking diplomacy by showing he can win over others as part of an alliance of world partners.
British Prime Minister David Cameron and Sarkozy went to great lengths to stress they did not go to Libya seeking lucrative construction contract and preferential terms on oil deals. But, politics are politics and both France and the U.K. took lead roles in Libya.
New Muslim mosque opens
Last Friday, more than 2,000 Muslim men went to a former barracks on boulevard Ney on the edge of Paris that was turned into a mosque to accommodate Muslims who pray in the streets of the Goutte d'Or. The French government is trying to ban the public practice by giving people places to pray. But this solution does not solve everything and most probably, some people may object. For more, see video news report by TF1 French TV.
© Paris New Media, LLC
Subscribe for free so you don't miss an issue & don't forget to seach our library of 6000+ stories about France travel & Paris events, dining, lodging, shopping, lifestyle news & more.
Shop our Amazon.com Boutique for the very latest available at Amazon.com…everything, from books to travelers essentials to music & DVDS, gift cards & imported French good. Merci, your support has allowed us to publish BonjourParis since 1995.
Search hint: start at the back pages for the most recent stock.
Short-cut to our 100 TOP SELLING ITEMS

(please wait for widget to load)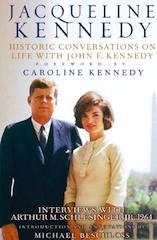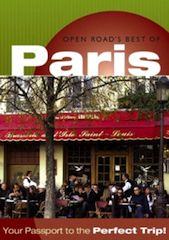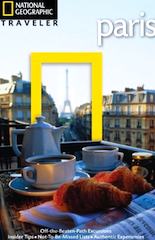 Jacqueline Kennedy: Historic Conversations on Life with John F. Kennedy [September 2011 release]
Stealing Mona Lisa: A Mystery [August 2011; historical mystery based on theft of Mona Lisa]
Open Road's Best of Paris [September 2011; Andy Herbach's new book]
National Geographic Traveler: Paris, 3rd Edition [brand new in September 2011]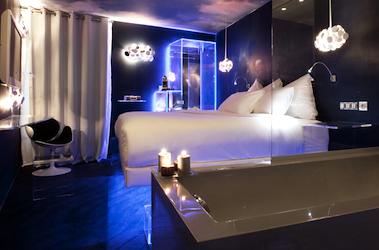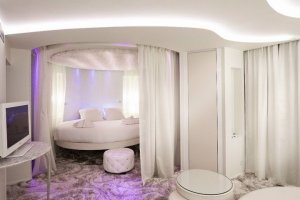 Seven Hotel is a modern 4-star designer hotel in the Latin Quarter that offers individually-themed rooms created by 4 designers. Free Wi-Fi, air-conditioned, Nespresso machine & iPod docking station in suites. TV has a channel that controls individual room fragrances. Buffet breakfast served mornings in the hotel's breakfast room or in room upon request. On-site contemporary lounge bar, massage treatments, a private car service. Located near rue Mouffetard "eat-drink" street with charming cafés & daytime classic small shops & market. Satisfied past Booking.com guests rated this stylish hotel 8.6 of 10.

Be smart! Reserve your hotel at Booking.com…then keep shopping online & if you find a better rate for the same deal, contact Booking.com for your BEST PRICE MATCH GUARANTEE.
Bookmark this link & use it everytime you shop so your preferences are stored & deals are updated when you return: Booking.com.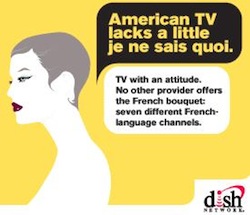 Get the news live from France & direct to your home….
France24 News
TV5 Monde
Radio France Intl (RFI)
Eurochannel
movies & TV series
documentaries
kids programs…& more.
For more, click: "French Bouquet" by DISH Network.
More in Christine Lagarde, Dominique Strauss Ka, DSK, France economy, Francois Holland, French economics, French news, IMF, merkel, Muslim culture, News in France, President Sarkozy, Sarkozy, social issues, Socialist party, Strauss Kahn
---
---