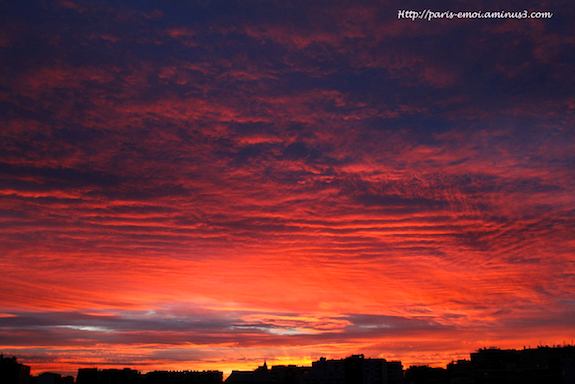 C'est mon horizon ! C'est vrai !
Un matin, l'impression de me réveiller dans un incendie ! C'est la couleur qui m'a réveillé.
Une sensation extraordinaire !!
Viens à Paris et tu verras !!
Photograph and text © Francis Beddok AKA paris-emoi 2011.
Francis Beddok AKA paris-emoi is a Paris-based photographer who captures sacred sites and profane sights in Paris. His most recent photograph published by BonjourParis was Ganesh Festival in Paris. He invites you to view his online portfolio and blog.
Grab your own free subscription to BonjourParis & be first to receive Wednesday & Sunday newsletters linked to 50 original stories monthly with travel tips & the latest from France. Since 1995, BonjourParis has been your most complete online France travel & Francophile lifestyle eZine. RSS feed available.
If it's at Amazon.com, you can get it at our Amazon.com Boutique with new items added weekly. Same competitive prices and speedy delivery & your purchases support costs of keeping BonjourParis your most complete online France travel resource.
Search hint: start at the back pages for the most recent stock.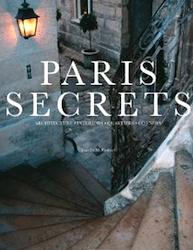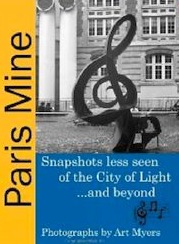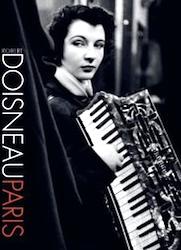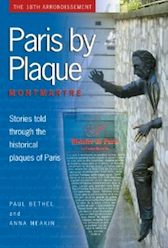 Paris Secrets: Architecture, Interiors, Quartiers, Corners [Hardcover, 2009, called stunning]
Paris Mine: Snapshots Less Seen of the City of Light…and Beyond [pub 6/27/11; 100+ photos of lesser-known Paris]
Robert Doisneau: Paris: New Compact Edition [Oct 2010]
Paris by Plaque: Montmartre Vol 1 (The Complete Guide to the Historic Plaques of Paris) [Aug 2011)

Sunrise & sunset Eiffel Tower views from the 4-star Terrass Hotel…
Terrass Hotel is a 4-star hotel in an elegant 19th century building above Paris near legendary Montmartre. Stylish rooms have satellite TV, AC, Wi-Fi & modern amenities; some rooms have Eiffel Tower views. On-site restaurant, piano bar & rooftop terrace w/ a stunning view over Paris that is popular w/locals at happy hour. Near Sacré-Coeur, Moulin Rouge, art galleries, charming traditional cafés & trendy restaurants, hidden courtyards & the charming artists' square in Montmartre, Amélie's Paris. Past Booking.com guests rate this hotel 8.1 of 10.
**** Eligible for the best-price match guarantee from Booking.com.

Be smart! Reserve your hotel at Booking.com…then keep shopping online & if you find a better rate for the same deal, contact Booking.com for your BEST PRICE MATCH GUARANTEE.
Bookmark this Booking.com link & use it everytime you shop so your preferences are stored & deals are updated when you return.